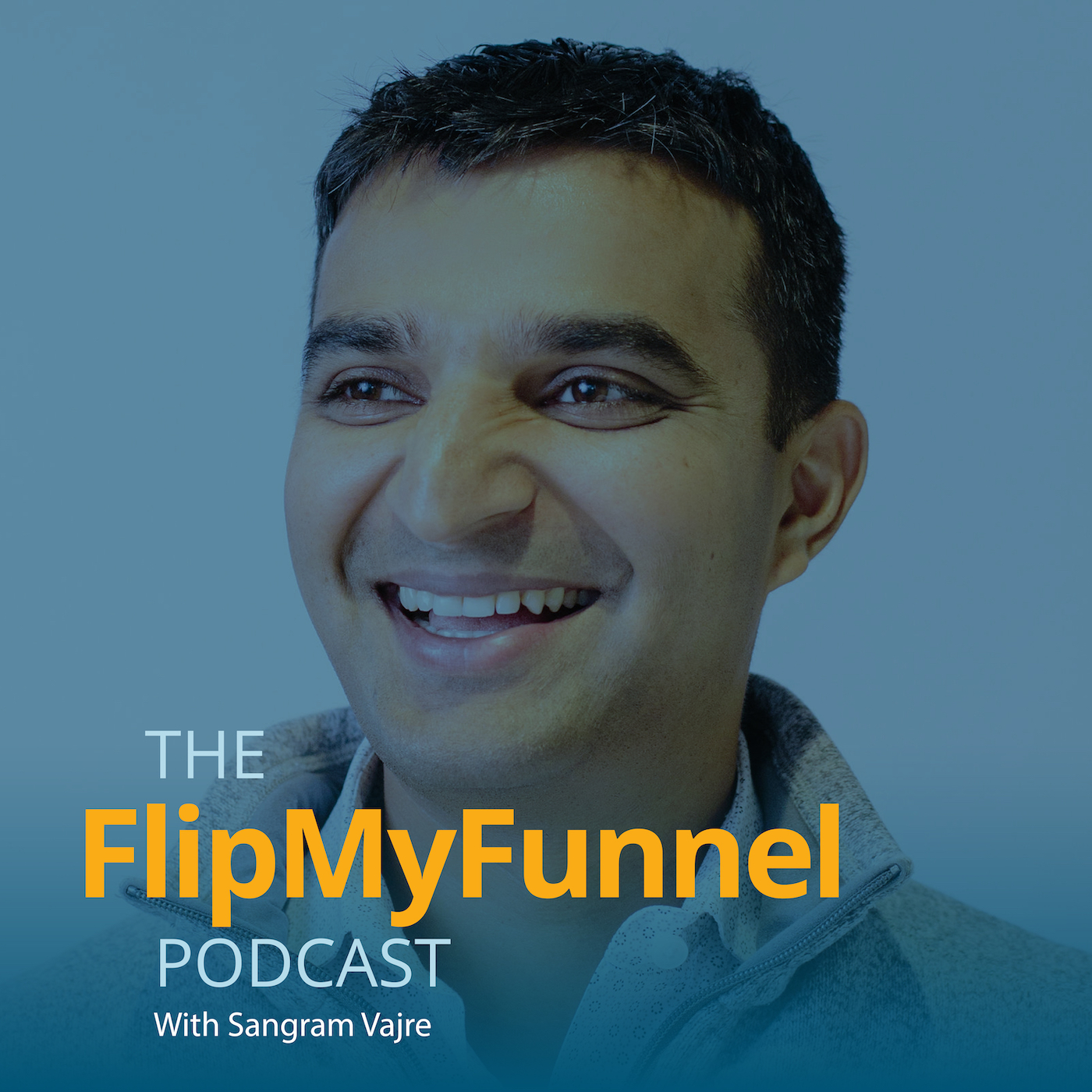 Episode 516  |  36:23 min
519. Fanocracy: How B2B Companies Can Tap Into Fandom
Episode 516  |  36:23 min  |  01.13.2020
519. Fanocracy: How B2B Companies Can Tap Into Fandom
This is a podcast episode titled, 519. Fanocracy: How B2B Companies Can Tap Into Fandom. The summary for this episode is: <p><span style="font-weight: 400;">Think of five brands off the top of your head that have a mega fan base.</span></p> <p><span style="font-weight: 400;">It's likely that the brands you listed had something to do with entertainment, sports, music, food/beverage, social media, books, or art.</span></p> <p><span style="font-weight: 400;">But, did you know, even B2B brands can benefit from immense fandom?</span></p> <p><span style="font-weight: 400;">In this episode of #FMF, I catch up with</span> <a href= "https://www.linkedin.com/in/davidmeermanscott/"><span style= "font-weight: 400;">David Meerman Scott</span></a><span style= "font-weight: 400;">, bestselling author of</span> <a href= "https://www.amazon.com/New-Rules-Marketing-PR-Applications/dp/1119070481"> <em><span style="font-weight: 400;">The New Rules of Marketing and PR</span></em></a> <span style="font-weight: 400;">and the newly released</span> <a href= "https://www.amazon.com/dp/B07QFLQRGD/ref=dp-kindle-redirect?_encoding=UTF8&btkr=1"> <em><span style= "font-weight: 400;">Fanocracy</span></em></a><span style= "font-weight: 400;">. He gives us the lowdown on how he and his daughter came up with fanocracy and how businesses can leverage it.<br /> <br /></span></p> <p><strong>Here's what we're unpacking today:</strong></p> <ul> <li style="font-weight: 400;"><span style="font-weight: 400;">The origins of fanocracy and its definition.</span></li> <li style="font-weight: 400;"><span style="font-weight: 400;">Why any brand can tap into fandom — even yours!</span></li> <li style="font-weight: 400;"><span style="font-weight: 400;">3 ways to generate more fans</span></li> </ul> <p><span style="font-weight: 400;">Want more from David? Listen to episode 426,</span> <a href= "http://flipmyfunnel.libsyn.com/426-everything-you-need-to-start-newsjacking-w-david-meerman-scott"> <span style="font-weight: 400;">Everything You Need to Know to Start Newsjacking</span></a> <span style="font-weight: 400;">w/ David Meerman Scott.</span></p> <p><em><span style="font-weight: 400;">To listen to this episode and many more like it, subscribe to</span></em> <a href= "https://podcasts.apple.com/us/podcast/156-how-to-break-out-sales-obscurity-by-leveraging/id1155097337?i=1000417280289&mt=2"> <em><span style="font-weight: 400;">#FlipMyFunnel on Apple Podcasts</span></em></a><em><span style="font-weight: 400;">. Or,</span></em> <a href= "https://flipmyfunnel.com/podcast/"><em><span style= "font-weight: 400;">listen via our website</span></em></a><em><span style= "font-weight: 400;">.</span></em></p>
Think of five brands off the top of your head that have a mega fan base.
It's likely that the brands you listed had something to do with entertainment, sports, music, food/beverage, social media, books, or art.
But, did you know, even B2B brands can benefit from immense fandom?
In this episode of #FMF, I catch up with David Meerman Scott, bestselling author of The New Rules of Marketing and PR and the newly released Fanocracy. He gives us the lowdown on how he and his daughter came up with fanocracy and how businesses can leverage it.


Here's what we're unpacking today:
The origins of fanocracy and its definition.

Why any brand can tap into fandom — even yours!

3 ways to generate more fans
Want more from David? Listen to episode 426, Everything You Need to Know to Start Newsjacking w/ David Meerman Scott.
To listen to this episode and many more like it, subscribe to #FlipMyFunnel on Apple Podcasts. Or, listen via our website.