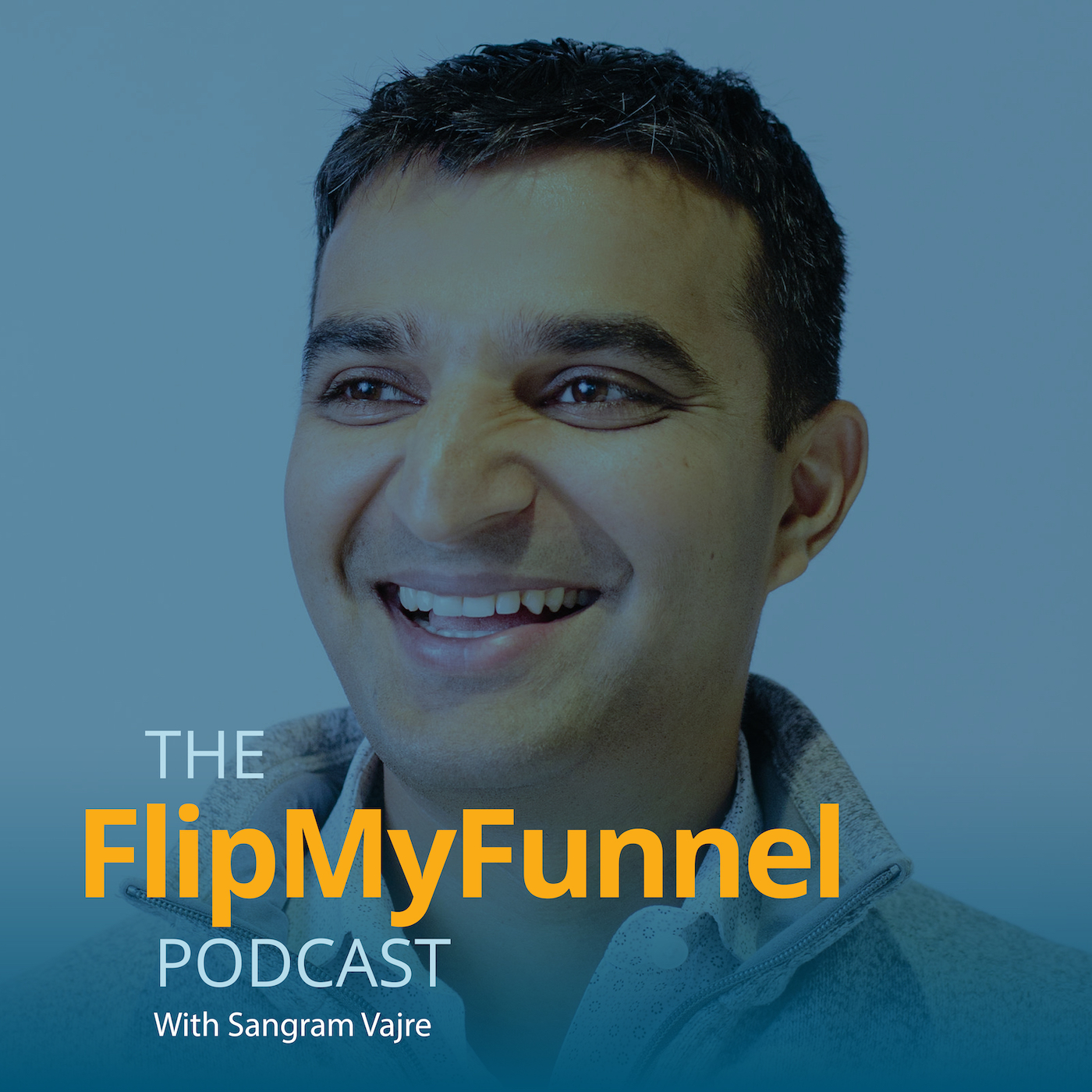 Episode 610  |  38:06 min
615. How CMOs Lead in Uncertain Times
Episode 610  |  38:06 min  |  05.25.2020
615. How CMOs Lead in Uncertain Times
This is a podcast episode titled, 615. How CMOs Lead in Uncertain Times. The summary for this episode is: <p><span style="font-weight: 400;">Think about the most famous leaders in history.</span></p> <p><span style="font-weight: 400;">Were any of them known for leading through easy times?</span></p> <p><span style="font-weight: 400;">Responding to crises is what defines a leader. How will you respond?</span></p> <p><span style="font-weight: 400;">On the latest episode, I am joined by 2 incredible CMOs who have a ton of great tips for how you can better lead your marketing teams through this unprecedented time. </span></p> <p><span style="font-weight: 400;">And those battle-hardened guests are</span> <a href= "https://www.linkedin.com/in/meageneisenberg/"><span style= "font-weight: 400;">Meagen Eisenberg</span></a> <span style= "font-weight: 400;">of</span> <a href= "https://tripactions.com/"><span style= "font-weight: 400;">TripActions</span></a> <span style= "font-weight: 400;">and</span> <a href= "https://www.linkedin.com/in/ryanbonnici/"><span style= "font-weight: 400;">Ryan Bonnici</span></a> <span style= "font-weight: 400;">of</span> <a href= "https://www.g2.com/"><span style= "font-weight: 400;">G2</span></a><span style= "font-weight: 400;">. </span></p> <p><span style="font-weight: 400;">---------------</span></p> <p class="p1">Join me for weekly special LinkedInLive sessions where I interview your favorite guests like Pat Lencioni, Seth Godin, Whitney Johnson, and Kim Scott — LIVE.</p> <p class="p1">Here's the one-click invite: <a href= "https://evt.mx/mSGV4Ka8"><span class= "s1">https://evt.mx/mSGV4Ka8</span></a></p>
Think about the most famous leaders in history.
Were any of them known for leading through easy times?
Responding to crises is what defines a leader. How will you respond?
On the latest episode, I am joined by 2 incredible CMOs who have a ton of great tips for how you can better lead your marketing teams through this unprecedented time. 
And those battle-hardened guests are Meagen Eisenberg of TripActions and Ryan Bonnici of G2. 
---------------
Join me for weekly special LinkedInLive sessions where I interview your favorite guests like Pat Lencioni, Seth Godin, Whitney Johnson, and Kim Scott — LIVE.
Here's the one-click invite: https://evt.mx/mSGV4Ka8