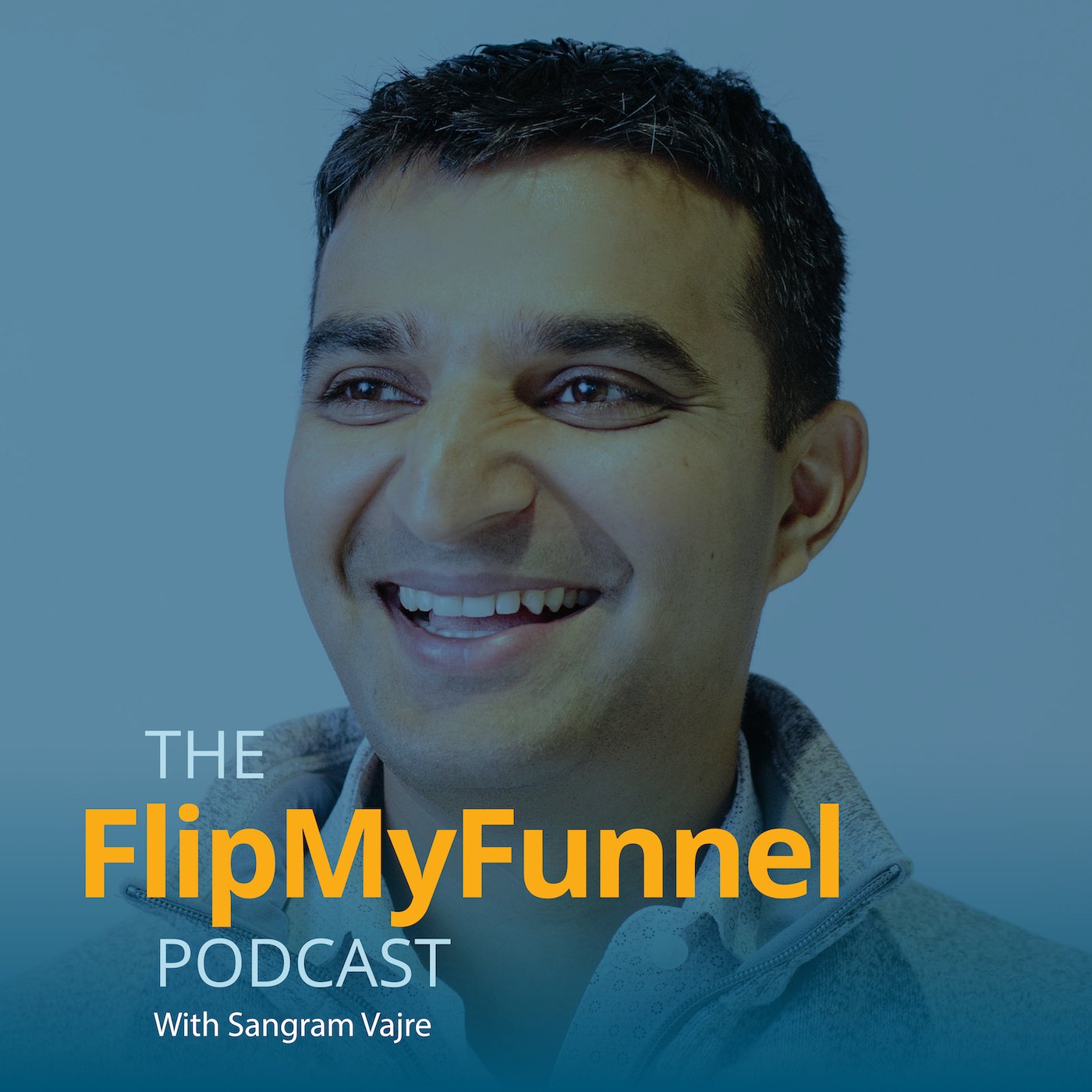 Episode 567  |  20:55 min
571. The Keys to Becoming A Great Evangelist
Episode 567  |  20:55 min  |  03.24.2020
571. The Keys to Becoming A Great Evangelist
This is a podcast episode titled, 571. The Keys to Becoming A Great Evangelist. The summary for this episode is: <p><span style="font-weight: 400;">As you know, on Tuesdays we have been doing our Takeover series. For this series,</span> <a href= "https://www.linkedin.com/in/ethanbeute"><span style= "font-weight: 400;">Ethan Beute</span></a> <span style= "font-weight: 400;">has been hosting awesome interviews, all focused on this idea of evangelism. </span></p> <p><span style="font-weight: 400;">Well, for today's episode of the</span> <a href= "https://itunes.apple.com/us/podcast/flipmyfunnel-podcast/id1155097337?mt=2"> <span style="font-weight: 400;">Flip My Funnel</span></a> <span style="font-weight: 400;">podcast, we thought we'd shake things up a bit. Our guest's host today is... me, Sangram. That's right. Today, I'm a guest on my own podcast!</span></p> <p><span style="font-weight: 400;">On today's show, Ethan and I talked about what makes a great evangelist. </span></p> <p><span style= "font-weight: 400;">--------------------------</span></p> <p class="p1">Join Sangram's "<a href= "https://www.linkedin.com/pulse/how-focus-most-important-work-your-life-hint-first-90-sangram-vajre/"><span class="s1">Becoming Intentional</span></a>" newsletter, read by over 10,000 leaders, for a 1-minute read on how to lead professionally, grow personally, and live fully. Only available on LinkedIn.</p>
As you know, on Tuesdays we have been doing our Takeover series. For this series, Ethan Beute has been hosting awesome interviews, all focused on this idea of evangelism. 
Well, for today's episode of the Flip My Funnel podcast, we thought we'd shake things up a bit. Our guest's host today is... me, Sangram. That's right. Today, I'm a guest on my own podcast!
On today's show, Ethan and I talked about what makes a great evangelist. 
--------------------------
Join Sangram's "Becoming Intentional" newsletter, read by over 10,000 leaders, for a 1-minute read on how to lead professionally, grow personally, and live fully. Only available on LinkedIn.