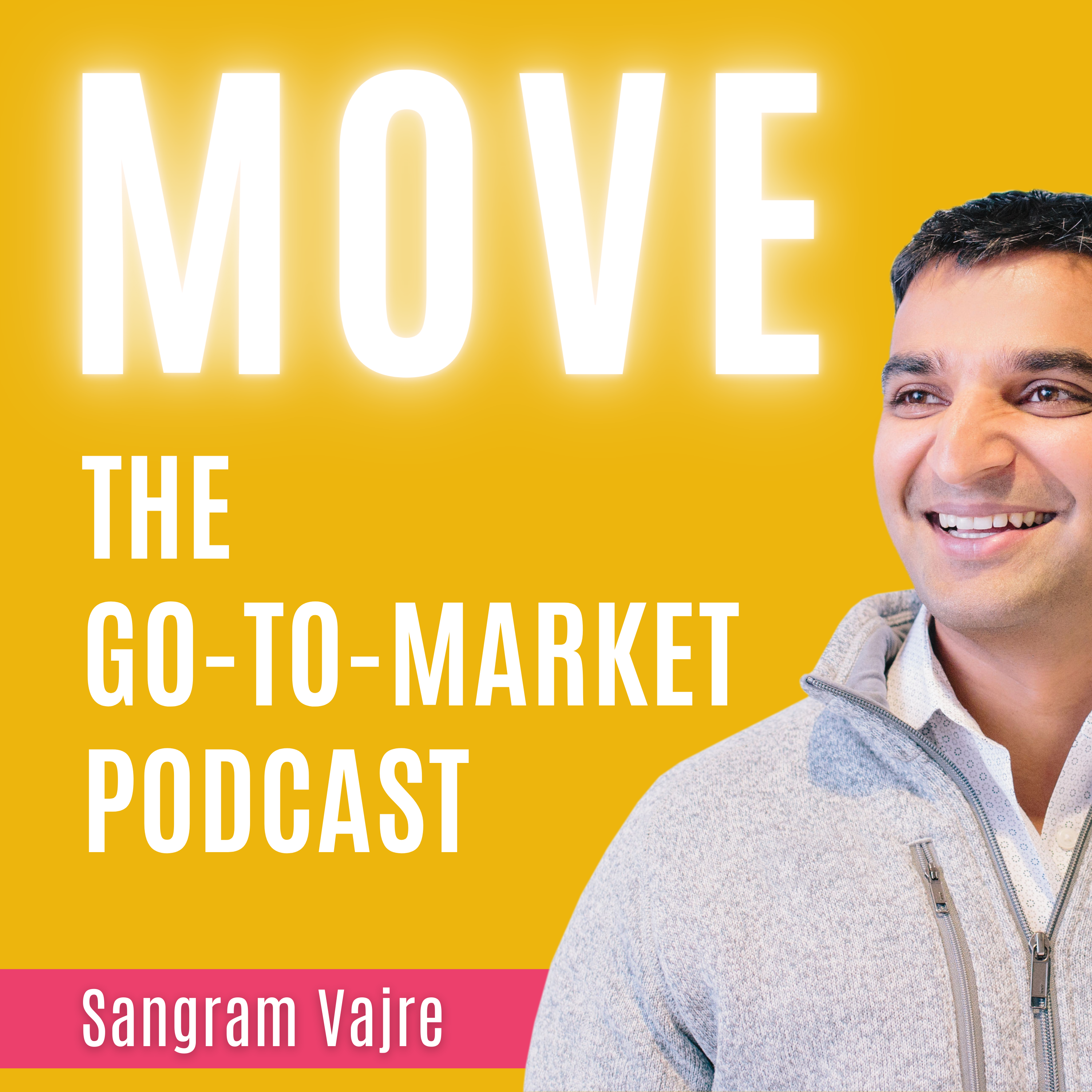 Episode 987  |  49:15 min
987: The Power of Positioning: Tips To Finding Clarity
Episode 987  |  49:15 min  |  11.15.2021
987: The Power of Positioning: Tips To Finding Clarity
This is a podcast episode titled, 987: The Power of Positioning: Tips To Finding Clarity. The summary for this episode is: <p>Positioning is fundamental to any business looking to provide clarity around competition, differentiation, and value. So why, then, do so many companies struggle with weak positions?&nbsp;</p><p>We speak with <a href="https://www.linkedin.com/in/aprildunford/" rel="noopener noreferrer" target="_blank">April Dunford</a>, Founder of <a href="https://www.linkedin.com/company/ambientstrategy/" rel="noopener noreferrer" target="_blank">Ambient Strategy</a>, about her background in positioning and shares some of the common mistakes that companies make.</p><p>What we discussed:</p><p><br></p><ul><li>Creating a methodology for positioning &amp; avoiding traps</li><li>How to fix weak positioning&nbsp;</li><li>Deciding between an existing market category or creating a new one</li></ul><p><br></p><p>Check out this additional resource mentioned during the episode:</p><p><br></p><ul><li><a href="https://www.amazon.com/Obviously-Awesome-Product-Positioning-Customers/dp/1999023005" rel="noopener noreferrer" target="_blank">Obviously Awesome by April Dunford</a></li></ul><p><br></p><p><em>This is a #FlipMyFunnel podcast. Check us out </em><a href="https://itunes.apple.com/us/podcast/156-how-to-break-out-sales-obscurity-by-leveraging/id1155097337?i=1000417280289&amp;mt=2" rel="noopener noreferrer" target="_blank"><em>on Apple Podcasts</em></a><em>, </em><a href="https://open.spotify.com/show/6eUjrycMz5QTHHW6nee2Ao" rel="noopener noreferrer" target="_blank"><em>Spotify</em></a><em>, or </em><a href="https://flipmyfunnel.com/podcast/" rel="noopener noreferrer" target="_blank"><em>here</em></a><em>.</em></p><p><em>Listening on a desktop &amp; can't see the links? Just search for Flip My Funnel in your favorite podcast player.</em></p><p><br></p><p><br></p>
Positioning is fundamental to any business looking to provide clarity around competition, differentiation, and value. So why, then, do so many companies struggle with weak positions? 
We speak with April Dunford, Founder of Ambient Strategy, about her background in positioning and shares some of the common mistakes that companies make.
What we discussed:
Creating a methodology for positioning & avoiding traps
How to fix weak positioning 
Deciding between an existing market category or creating a new one
Check out this additional resource mentioned during the episode:
This is a #FlipMyFunnel podcast. Check us out on Apple Podcasts, Spotify, or here.
Listening on a desktop & can't see the links? Just search for Flip My Funnel in your favorite podcast player.