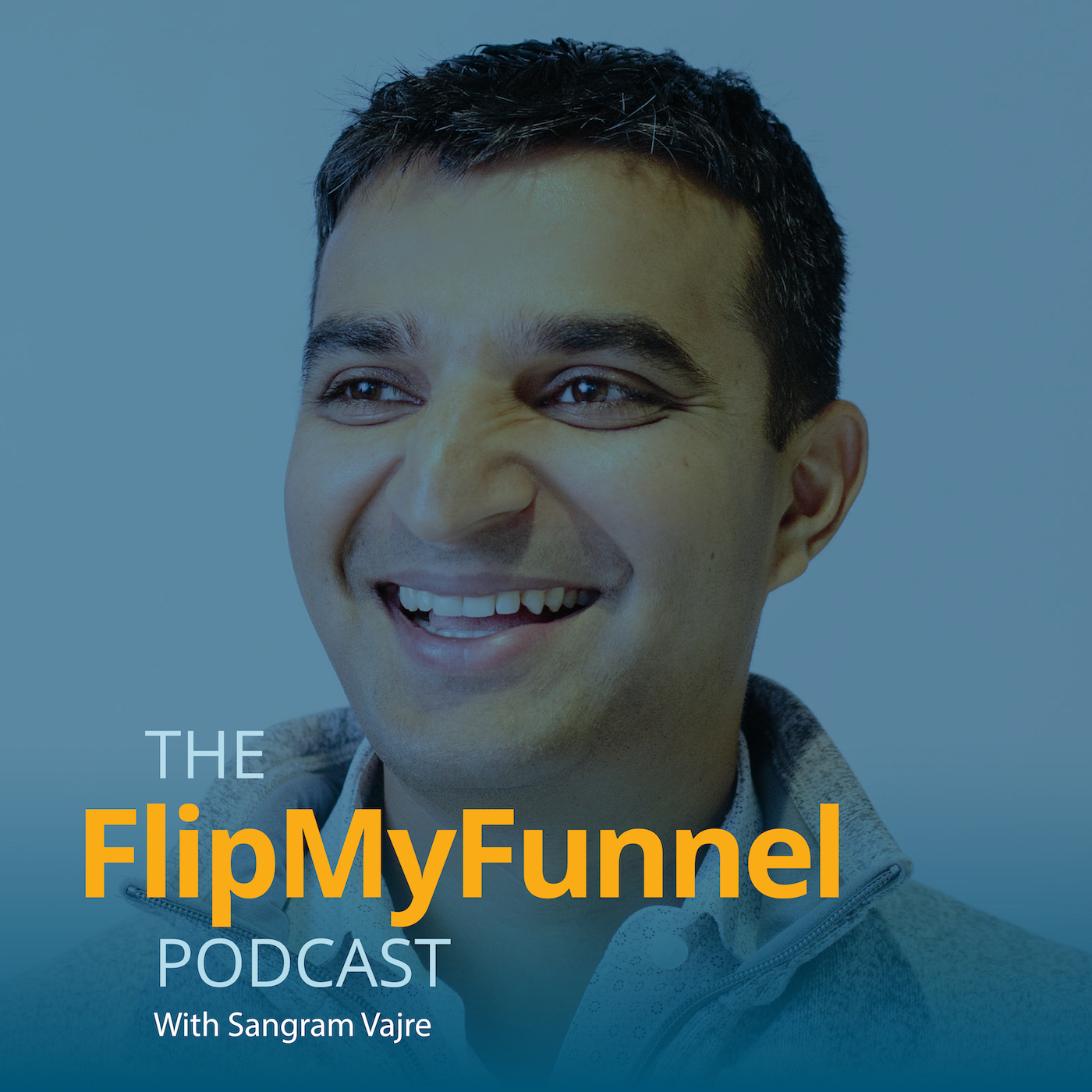 Episode 603  |  35:38 min
608. Deep Personalization, and the Next Generation of ABM
Episode 603  |  35:38 min  |  05.14.2020
608. Deep Personalization, and the Next Generation of ABM
This is a podcast episode titled, 608. Deep Personalization, and the Next Generation of ABM. The summary for this episode is: <p><span style="font-weight: 400;">Sometimes it's good to take things up a notch.</span></p> <p><span style="font-weight: 400;">Perhaps your ABM program has some wings, or you have some ABM tech … but you want to take things deeper. This is the #FlipMyFunnel episode for you.</span></p> <p><span style="font-weight: 400;">This week's #TakeoverTuesday episode is hosted by</span> <a href= "https://ca.linkedin.com/in/stevewatt"><span style= "font-weight: 400;">Steve Watt</span></a><span style= "font-weight: 400;">, an ABM Strategist. He interviews</span> <a href= "https://www.linkedin.com/in/meredith-fuller-55947111/"><span style="font-weight: 400;"> Meredith Fuller</span></a><span style="font-weight: 400;">, Managing Director of Buying Engagement at</span> <a href= "https://www.quarry.com/"><span style= "font-weight: 400;">Quarry</span></a><span style= "font-weight: 400;">.</span></p> <p><span style="font-weight: 400;">Quarry is a B2B agency, that was, once again, named to the</span> <a href= "https://www.quarry.com/fresh-ideas/quarry-makes-top-10-us-b2b-agency-list-again-plus-earns-abm-specialist-nod"> <span style="font-weight: 400;">top 10 US B2B marketing agencies</span></a><span style="font-weight: 400;">. And to top that, they were the</span> <em><span style= "font-weight: 400;">only</span></em> <span style= "font-weight: 400;">one singled out as specialists in ABM.</span></p> <p><span style="font-weight: 400;">Meredith unpacks: </span></p> <ul> <li style="font-weight: 400;"><span style="font-weight: 400;">How intent data can go one layer deeper than traditional analytics</span></li> <li style="font-weight: 400;"><span style="font-weight: 400;">How behavioral data builds on predictive analytics</span></li> <li style="font-weight: 400;"><span style="font-weight: 400;">The difference between table-stakes personalization and depersonalization</span></li> </ul> <p><span style="font-weight: 400;">---------</span></p> <p class="p1">Join me for weekly special LinkedInLive sessions where I interview your favorite guests like Pat Lencioni,  Seth Godin, Whitney Johnson, Kim Scott LIVE.</p> <p class="p1">Here's the one-click invite: <a href= "https://evt.mx/mSGV4Ka8"><span class= "s1">https://evt.mx/mSGV4Ka8</span></a></p>
Sometimes it's good to take things up a notch.
Perhaps your ABM program has some wings, or you have some ABM tech … but you want to take things deeper. This is the #FlipMyFunnel episode for you.
This week's #TakeoverTuesday episode is hosted by Steve Watt, an ABM Strategist. He interviews Meredith Fuller, Managing Director of Buying Engagement at Quarry.
Quarry is a B2B agency, that was, once again, named to the top 10 US B2B marketing agencies. And to top that, they were the only one singled out as specialists in ABM.
Meredith unpacks: 
How intent data can go one layer deeper than traditional analytics

How behavioral data builds on predictive analytics

The difference between table-stakes personalization and depersonalization
---------
Join me for weekly special LinkedInLive sessions where I interview your favorite guests like Pat Lencioni,  Seth Godin, Whitney Johnson, Kim Scott LIVE.
Here's the one-click invite: https://evt.mx/mSGV4Ka8