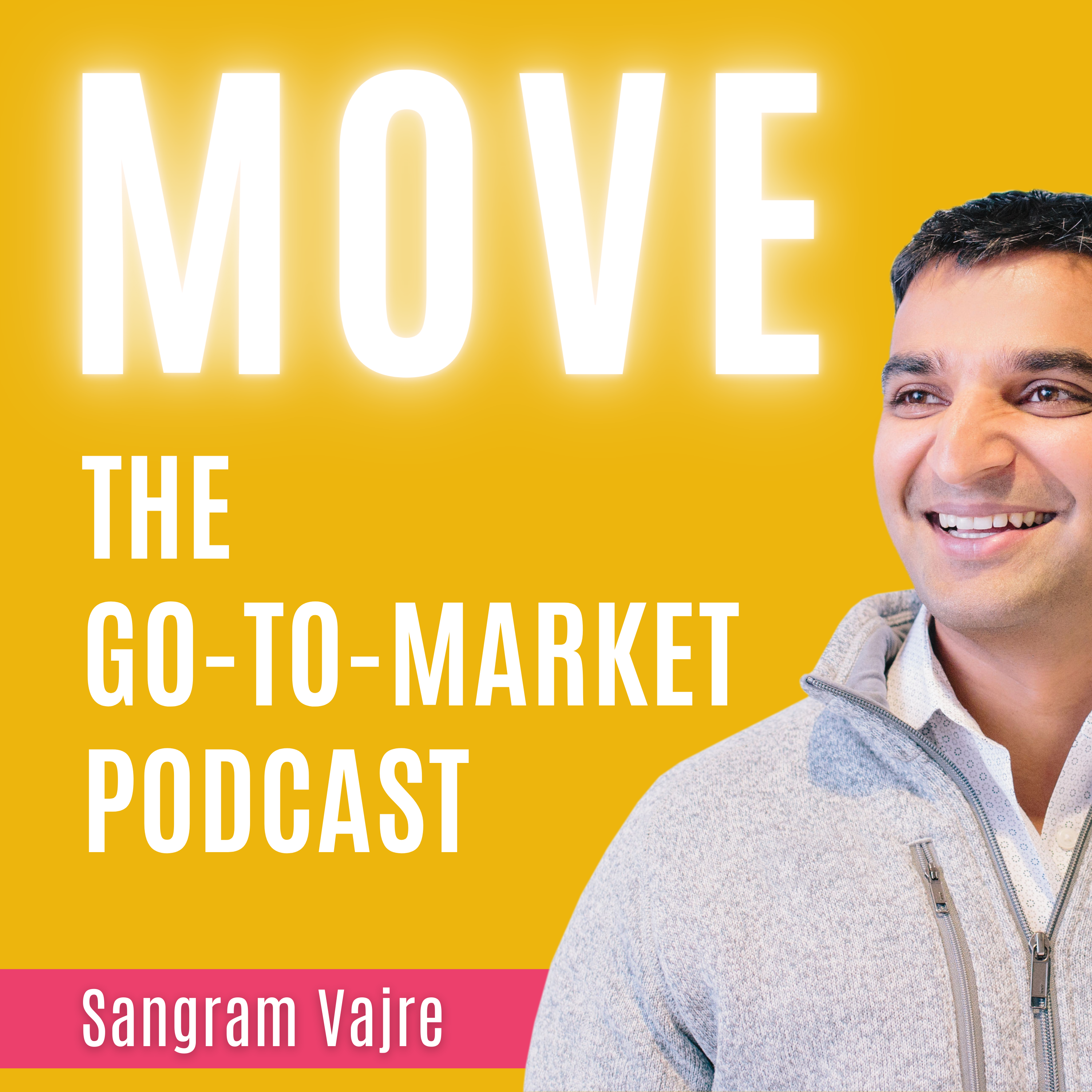 Episode 817  |  35:32 min
817. Why Terminus Rebuilt Their Website from the Ground Up
Episode 817  |  35:32 min  |  03.23.2021
817. Why Terminus Rebuilt Their Website from the Ground Up
This is a podcast episode titled, 817. Why Terminus Rebuilt Their Website from the Ground Up. The summary for this episode is: <p><span style="background-color: transparent; color: rgb(0, 0, 0);">As if the team at Terminus didn't have enough to do during the past 12 months.&nbsp;</span></p><p><br></p><p><span style="background-color: transparent; color: rgb(0, 0, 0);">As if COVID wasn't hard enough, and all of the crazy things happening in the United States weren't hard enough. In case anybody was thinking that those things were distracting the team.&nbsp;</span></p><p><br></p><p><span style="background-color: transparent; color: rgb(0, 0, 0);">Why not tear the Terminus website down to the ground, completely re-brand, and then rebuild a brand new website completely from scratch?&nbsp;</span></p><p><br></p><p><span style="background-color: transparent; color: rgb(0, 0, 0);">On this LinkedIn Live episode of the FlipMyFunnel podcast, we sit down live with </span><a href="https://www.linkedin.com/in/justindkeller" rel="noopener noreferrer" target="_blank" style="color: rgb(17, 85, 204);">Justin Keller</a><span style="color: rgb(0, 0, 0); background-color: transparent;">, who is the Vice President of Marketing here at </span><a href="https://terminus.com/" rel="noopener noreferrer" target="_blank" style="color: rgb(17, 85, 204);">Terminus</a><span style="color: rgb(0, 0, 0); background-color: transparent;">, as well as two other members of the team that helped undertake this crazy project.&nbsp;</span></p><p><br></p><p><em style="background-color: transparent; color: rgb(116, 116, 116);">This is a #FlipMyFunnel podcast. Check us out </em><a href="https://itunes.apple.com/us/podcast/156-how-to-break-out-sales-obscurity-by-leveraging/id1155097337?i=1000417280289&amp;mt=2" rel="noopener noreferrer" target="_blank" style="color: rgb(0, 120, 144);"><em>on Apple Podcasts</em></a><em style="color: rgb(116, 116, 116); background-color: transparent;">, </em><a href="https://open.spotify.com/show/6eUjrycMz5QTHHW6nee2Ao" rel="noopener noreferrer" target="_blank" style="color: rgb(0, 120, 144);"><em>Spotify</em></a><em style="color: rgb(116, 116, 116); background-color: transparent;">, or </em><a href="https://flipmyfunnel.com/podcast/" rel="noopener noreferrer" target="_blank" style="color: rgb(0, 120, 144);"><em>here</em></a><em style="color: rgb(116, 116, 116); background-color: transparent;">.</em></p><p><br></p>
As if the team at Terminus didn't have enough to do during the past 12 months. 
As if COVID wasn't hard enough, and all of the crazy things happening in the United States weren't hard enough. In case anybody was thinking that those things were distracting the team. 
Why not tear the Terminus website down to the ground, completely re-brand, and then rebuild a brand new website completely from scratch? 
On this LinkedIn Live episode of the FlipMyFunnel podcast, we sit down live with Justin Keller, who is the Vice President of Marketing here at Terminus, as well as two other members of the team that helped undertake this crazy project. 
This is a #FlipMyFunnel podcast. Check us out on Apple Podcasts, Spotify, or here.