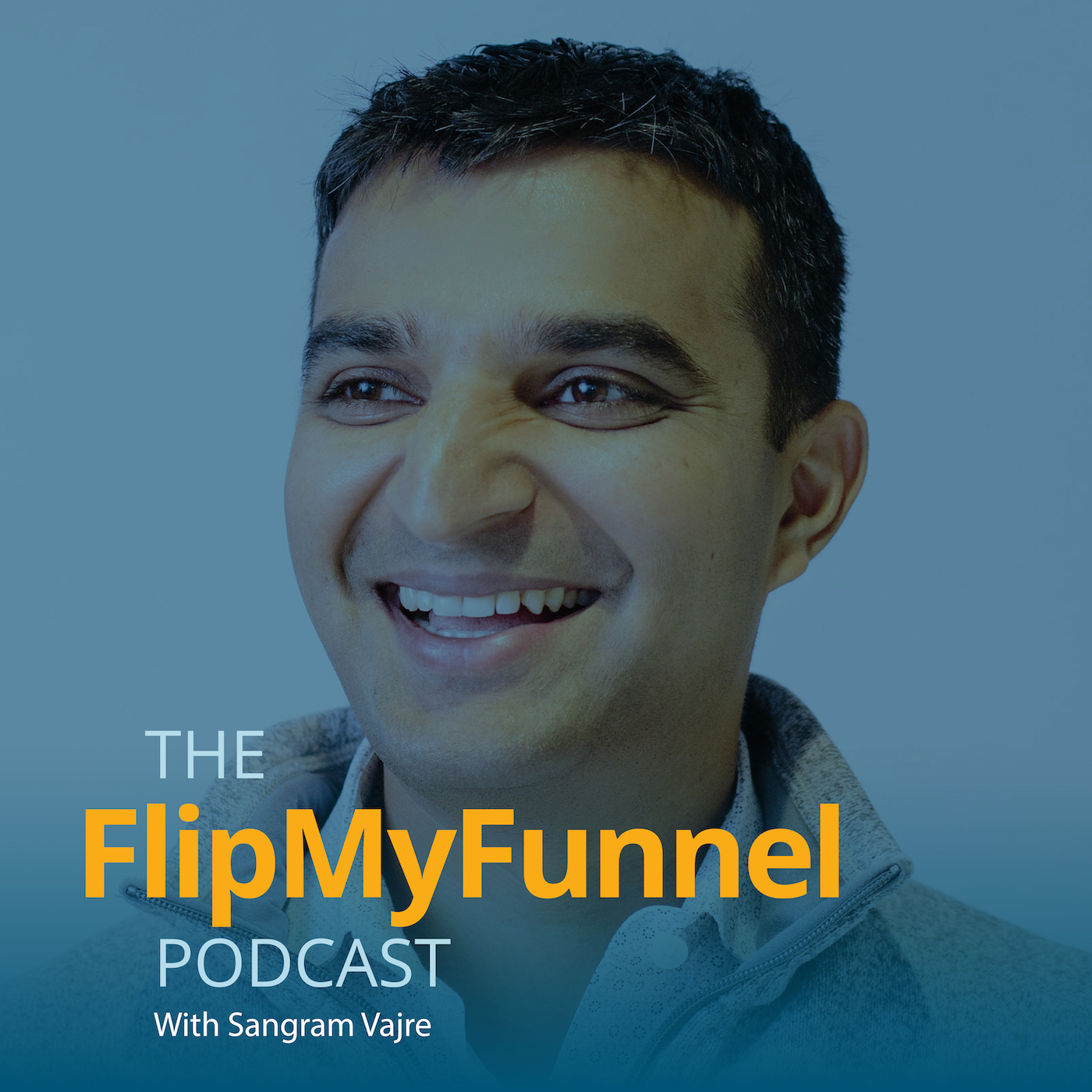 Episode 638  |  47:25 min
643. Optimizing ABM Execution To Outperform Organizational Expectations
Episode 638  |  47:25 min  |  07.06.2020
643. Optimizing ABM Execution To Outperform Organizational Expectations
This is a podcast episode titled, 643. Optimizing ABM Execution To Outperform Organizational Expectations. The summary for this episode is: <p><span style="font-weight: 400;">One of the highlights for us at</span> <a href="https://b2bmarketing.exchange/"><span style= "font-weight: 400;">B2BMX</span></a> <span style= "font-weight: 400;">was a panel discussion where four experts talked about ABM strategies they've deployed at their companies. </span></p> <p><span style="font-weight: 400;">The panel featured</span> <a href="https://www.linkedin.com/in/sompuangladda"><span style= "font-weight: 400;">Som Puangladda</span></a><span style= "font-weight: 400;">, VP of Global Marketing at GumGum,</span> <a href="https://www.linkedin.com/in/adam-goyette"><span style= "font-weight: 400;">Adam Goyette</span></a><span style= "font-weight: 400;">, VP of Marketing at G2 Crowd,</span> <a href= "https://www.linkedin.com/in/ericjmartin/"><span style= "font-weight: 400;">Eric Martin</span></a><span style= "font-weight: 400;">, Senior Director of Demand Gen at SalesLoft, and</span> <a href= "https://www.linkedin.com/in/leadmd/"><span style= "font-weight: 400;">Justin Gray</span></a><span style= "font-weight: 400;">, the well-known founder of LeadMD.</span></p> <p><span style="font-weight: 400;">Som, Adam, Eric, and Justin joined forces to address topics like deployment, personalization, scalability, measurement, and alignment. On this episode of</span> <a href= "https://podcasts.apple.com/us/podcast/the-flipmyfunnel-podcast/id1155097337"> <span style="font-weight: 400;">#FlipMyFunnel,</span></a> <span style="font-weight: 400;">we're sharing that discussion with you. </span></p> <p><span style="font-weight: 400;">-----------</span></p> <p class="p1">Join me for weekly special LinkedInLive sessions where I interview your favorite guests like Pat Lencioni, Seth Godin, Whitney Johnson, and Kim Scott — LIVE.</p> <p class="p1">Here's the one-click invite: <a href= "https://evt.mx/mSGV4Ka8"><span class= "s1">https://evt.mx/mSGV4Ka8</span></a></p>
One of the highlights for us at B2BMX was a panel discussion where four experts talked about ABM strategies they've deployed at their companies. 
The panel featured Som Puangladda, VP of Global Marketing at GumGum, Adam Goyette, VP of Marketing at G2 Crowd, Eric Martin, Senior Director of Demand Gen at SalesLoft, and Justin Gray, the well-known founder of LeadMD.
Som, Adam, Eric, and Justin joined forces to address topics like deployment, personalization, scalability, measurement, and alignment. On this episode of #FlipMyFunnel, we're sharing that discussion with you. 
-----------
Join me for weekly special LinkedInLive sessions where I interview your favorite guests like Pat Lencioni, Seth Godin, Whitney Johnson, and Kim Scott — LIVE.
Here's the one-click invite: https://evt.mx/mSGV4Ka8