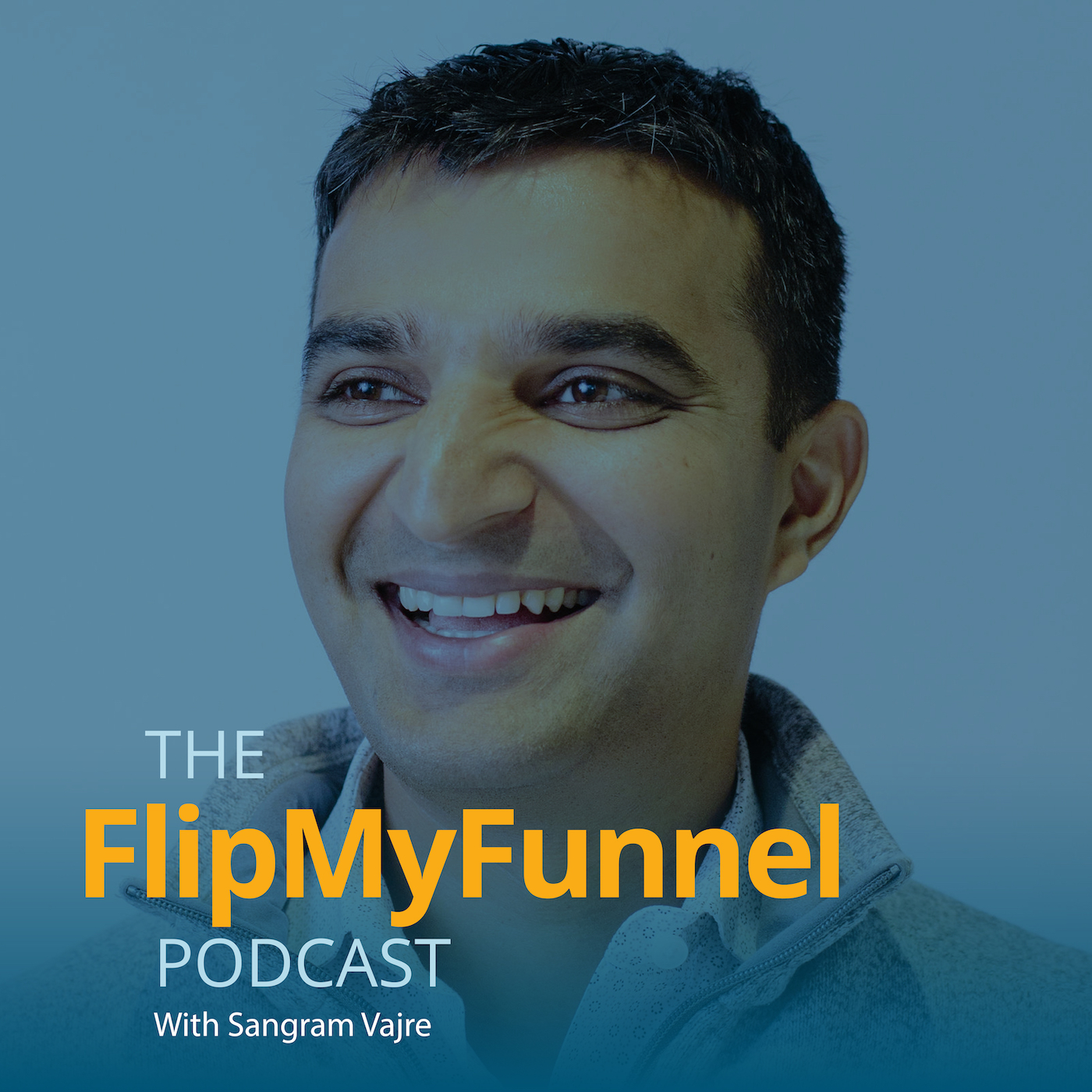 Episode 445  |  27:38 min
447: 5 Tips to Operationalizing Your Organization's Culture From One of the Best Places to Work in America w/ Mike & Nikole Rose
Episode 445  |  27:38 min  |  11.04.2019
447: 5 Tips to Operationalizing Your Organization's Culture From One of the Best Places to Work in America w/ Mike & Nikole Rose
This is a podcast episode titled, 447: 5 Tips to Operationalizing Your Organization's Culture From One of the Best Places to Work in America w/ Mike & Nikole Rose. The summary for this episode is: <p><span style="font-weight: 400;">As you know, Mike and Nikole Rose of</span> <a href= "https://www.mojomedialabs.com/"><span style="font-weight: 400;">Mojo Media Labs</span></a> <span style="font-weight: 400;">have been taking over the</span> <a href= "https://podcasts.apple.com/us/podcast/the-flipmyfunnel-podcast/id1155097337"> <span style="font-weight: 400;">#FlipMyFunnel podcast</span></a> <span style="font-weight: 400;">to host our four-part series, "Culture Eats ABM for Breakfast." </span></p> <p><span style="font-weight: 400;">And since this is the last episode in the series, we couldn't think of a better way to close it out than by talking to the one who makes great culture happen at Mojo. </span></p> <p><a href="https://www.linkedin.com/in/aphillipsdfw/"><span style= "font-weight: 400;">Ashton Adair</span></a><span style= "font-weight: 400;">, Director of People & Engagement at Mojo Media Labs, came on the latest episode of the show to share her five tips to operationalizing a great culture.</span></p> <p><span style="font-weight: 400;">What we talked about:</span></p> <ul> <li style="font-weight: 400;"><span style= "font-weight: 400;">Choosing your 'no matter whats'</span></li> <li style="font-weight: 400;"><span style= "font-weight: 400;">Adopting organic rituals as tradition</span></li> <li style="font-weight: 400;"><span style= "font-weight: 400;">Adopting a culture committee</span></li> <li style="font-weight: 400;"><span style= "font-weight: 400;">Automating the basics</span></li> <li style="font-weight: 400;"><span style= "font-weight: 400;">Building to scale</span></li> </ul> <p><span style="font-weight: 400;">Resources we talked about:</span></p> <ul> <li style="font-weight: 400;"><a href= "https://www.mojomedialabs.com/"><span style= "font-weight: 400;">Mojo Media Labs</span></a></li> </ul> <p><span style="font-weight: 400;">Adair's</span> <a href= "https://www.linkedin.com/in/aphillipsdfw/"><span style= "font-weight: 400;">LinkedIn</span></a></p> <p dir="ltr" data-test-bidi="">Call me crazy but here's what I am doing - Text ABMisB2B to 33777 to receive a copy of Sangram's newest book.</p> <p dir="ltr" data-test-bidi="">This is gift to YOU as a listener for a limited time! All I ask is for a review of the book on Amazon when you are done reading. Deal?</p>
As you know, Mike and Nikole Rose of Mojo Media Labs have been taking over the #FlipMyFunnel podcast to host our four-part series, "Culture Eats ABM for Breakfast." 
And since this is the last episode in the series, we couldn't think of a better way to close it out than by talking to the one who makes great culture happen at Mojo. 
Ashton Adair, Director of People & Engagement at Mojo Media Labs, came on the latest episode of the show to share her five tips to operationalizing a great culture.
What we talked about:
Choosing your 'no matter whats'

Adopting organic rituals as tradition

Adopting a culture committee

Automating the basics

Building to scale
Resources we talked about:
Adair's LinkedIn
Call me crazy but here's what I am doing - Text ABMisB2B to 33777 to receive a copy of Sangram's newest book.
This is gift to YOU as a listener for a limited time! All I ask is for a review of the book on Amazon when you are done reading. Deal?