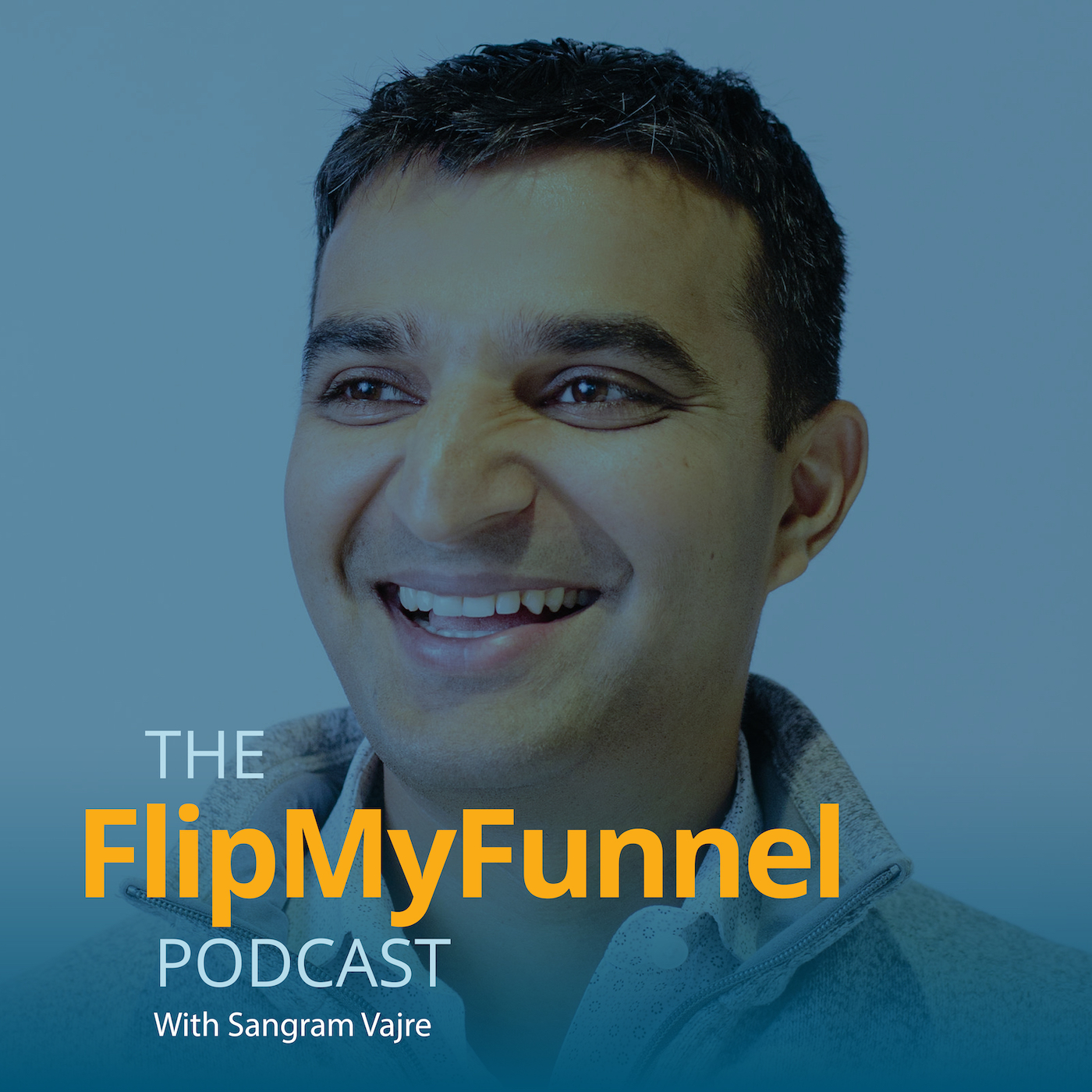 Episode 553  |  30:41 min
557. How to Make Your Accounts Love the Fact That You're Targeting Them w/ Tyler Lessard
Episode 553  |  30:41 min  |  03.04.2020
557. How to Make Your Accounts Love the Fact That You're Targeting Them w/ Tyler Lessard
This is a podcast episode titled, 557. How to Make Your Accounts Love the Fact That You're Targeting Them w/ Tyler Lessard. The summary for this episode is: <p>What if the most exciting part of your day was being marketed to?</p> <p>It's not as crazy as it sounds.</p> <p>Tyler Lessard, CMO of Vidyard, spoke at a #FlipMyFunnel event about how to make your accounts love the fact that you're targeting them. He tells the story of how Vidyard's first ABM efforts flopped—until they discovered a simple, amazing way to customize their targeting.</p> <p>-----------</p> <p class="p1">Join Sangram's "<a href= "https://www.linkedin.com/pulse/how-focus-most-important-work-your-life-hint-first-90-sangram-vajre/"><span class="s1">Becoming Intentional</span></a>" newsletter for a 1 min read on how to lead professionally, grow personally, and live fully. Only available on LinkedIn.</p>
What if the most exciting part of your day was being marketed to?
It's not as crazy as it sounds.
Tyler Lessard, CMO of Vidyard, spoke at a #FlipMyFunnel event about how to make your accounts love the fact that you're targeting them. He tells the story of how Vidyard's first ABM efforts flopped—until they discovered a simple, amazing way to customize their targeting.
-----------
Join Sangram's "Becoming Intentional" newsletter for a 1 min read on how to lead professionally, grow personally, and live fully. Only available on LinkedIn.