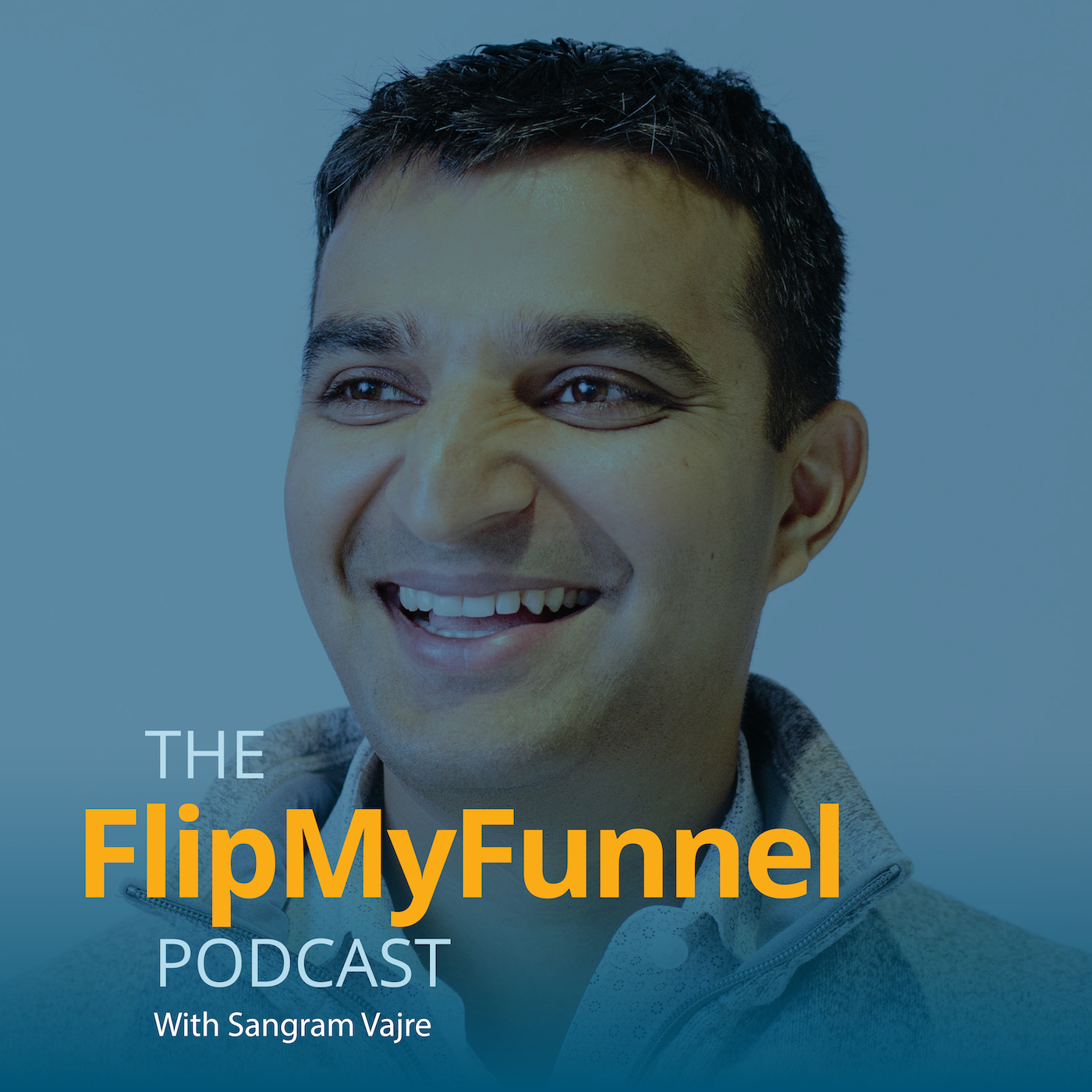 Episode 341  |  24:44 min
343: Flashback - 5 Ways You Know You Are A One Night Stand Marketer
Episode 341  |  24:44 min  |  08.27.2019
343: Flashback - 5 Ways You Know You Are A One Night Stand Marketer
This is a podcast episode titled, 343: Flashback - 5 Ways You Know You Are A One Night Stand Marketer. The summary for this episode is: <p><span style="font-weight: 400;">Are you a one-night-stand marketer?</span></p> <p><span style="font-weight: 400;">Are you constantly trying to close the deal after only the first encounter?</span></p> <p><span style="font-weight: 400;">Here's how you know I'm describing you:</span></p> <p><strong>You Focus on Leads, Not Engagements</strong></p> <p><span style="font-weight: 400;">When you use number of leads as a metric of success, you miss the point.</span></p> <p><span style="font-weight: 400;">Instead of spending your time chasing leads, ask yourself, "Are the RIGHT people getting engaged?"</span></p> <p><strong>You Value Conversions Over Conversations</strong></p> <p><span style="font-weight: 400;">Marketers love getting alerts every time someone fills out a form.</span></p> <p><span style="font-weight: 400;">But what happens next?</span></p> <p><span style="font-weight: 400;">Take every conversion, and turn it into a conversation.</span></p> <p><strong>Ask For Registrations Over Focusing on Pipeline</strong></p> <p><span style="font-weight: 400;">Your pipeline is incredibly important, obviously.</span></p> <p><span style="font-weight: 400;">But few marketers are looking at the pipeline.</span></p> <p><span style="font-weight: 400;">If nobody from your marketing team is paying attention to your pipeline, you're missing the point entirely.</span></p> <p><strong>You Love Customers, But Hate Prospects who Ignore Your Ebook</strong></p> <p><span style="font-weight: 400;">Imagine you're the buyer. Your executive team isn't downloading an ebook. You are.</span></p> <p><span style="font-weight: 400;">And who's fielding all the emails and follow ups? You are.</span> <span style= "font-weight: 400;"><br /></span><span style= "font-weight: 400;"><br /></span><span style= "font-weight: 400;">Not all content has to be gated. Ungated content brings brand and authority and trust building.</span></p> <p><strong>You Send Emails to Everyone ALL THE TIME</strong><span style= "font-weight: 400;"><br /></span><span style= "font-weight: 400;">Email is easy to send, but they're not the only way to engage. Get creative, and cut down on the emails.</span></p> <p><span style="font-weight: 400;">Want to learn more? Listen to this episode. </span></p>
Are you a one-night-stand marketer?
Are you constantly trying to close the deal after only the first encounter?
Here's how you know I'm describing you:
You Focus on Leads, Not Engagements
When you use number of leads as a metric of success, you miss the point.
Instead of spending your time chasing leads, ask yourself, "Are the RIGHT people getting engaged?"
You Value Conversions Over Conversations
Marketers love getting alerts every time someone fills out a form.
But what happens next?
Take every conversion, and turn it into a conversation.
Ask For Registrations Over Focusing on Pipeline
Your pipeline is incredibly important, obviously.
But few marketers are looking at the pipeline.
If nobody from your marketing team is paying attention to your pipeline, you're missing the point entirely.
You Love Customers, But Hate Prospects who Ignore Your Ebook
Imagine you're the buyer. Your executive team isn't downloading an ebook. You are.
And who's fielding all the emails and follow ups? You are.

Not all content has to be gated. Ungated content brings brand and authority and trust building.
You Send Emails to Everyone ALL THE TIME
Email is easy to send, but they're not the only way to engage. Get creative, and cut down on the emails.
Want to learn more? Listen to this episode.