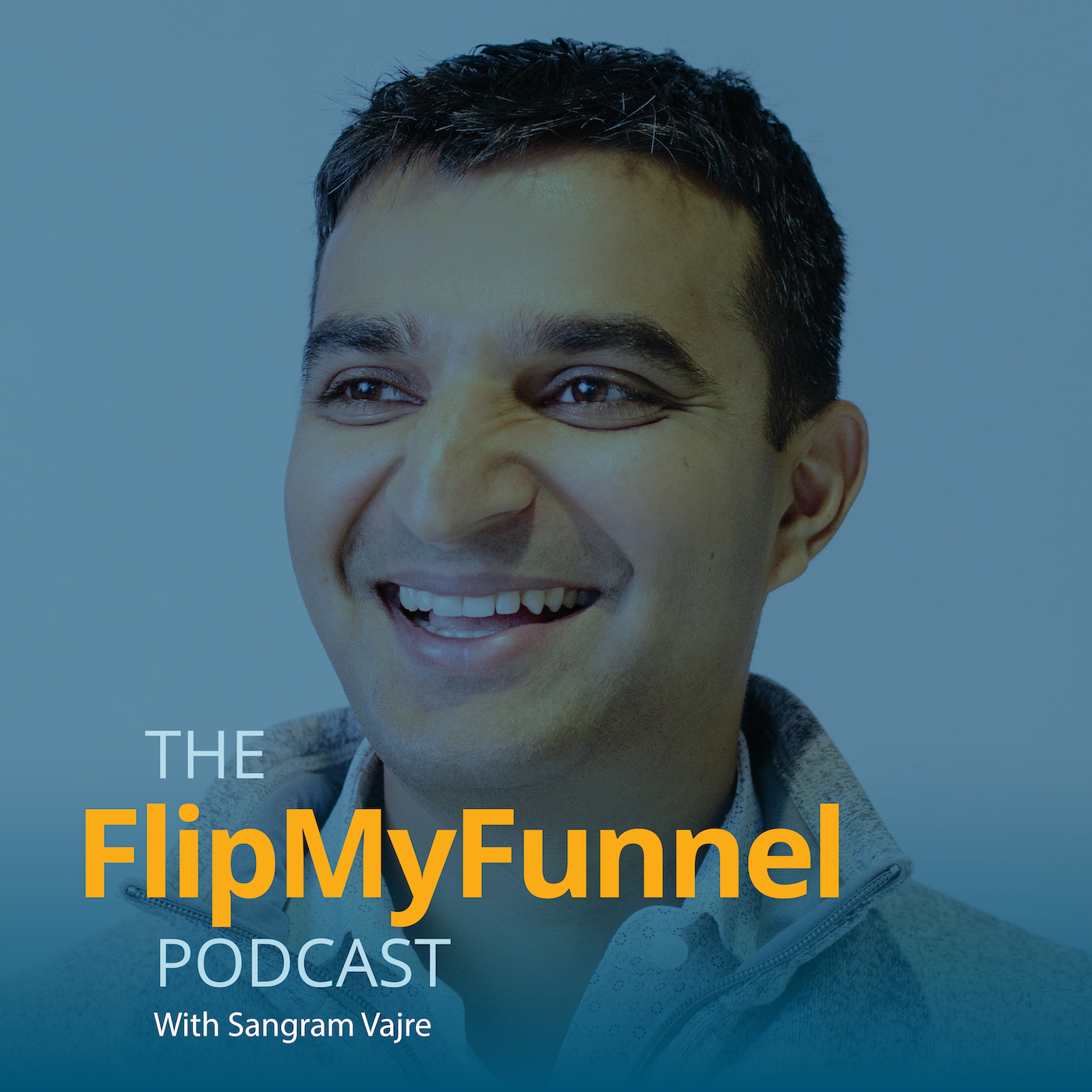 Episode 321  |  24:39 min
323: Cultural Mastery: How to Lead and Sell in the 21st Century w/ Ricardo Gonzalez
Episode 321  |  24:39 min  |  08.27.2019
323: Cultural Mastery: How to Lead and Sell in the 21st Century w/ Ricardo Gonzalez
This is a podcast episode titled, 323: Cultural Mastery: How to Lead and Sell in the 21st Century w/ Ricardo Gonzalez. The summary for this episode is: <p><span style="font-weight: 400;">You need to communicate and motivate your colleagues and customers.</span></p> <p><span style="font-weight: 400;">Culture is the invisible water in which we swim, but if you're not aware of its currents, you can drown.</span></p> <p><span style="font-weight: 400;">Cultural mastery is a 21st-century skill that leaders and salespeople need to thrive.</span></p> <p><em><span style="font-weight: 400;">To discover the six steps to cultural mastery, listen to today's episode of the</span></em> <a href= "https://itunes.apple.com/us/podcast/flipmyfunnel-podcast/id1155097337?mt=2"> <em><span style="font-weight: 400;">Flip My Funnel</span></em></a> <em><span style="font-weight: 400;">podcast. We spoke with</span></em> <a href= "https://www.linkedin.com/in/ricardogonzalez1/"><em><span style= "font-weight: 400;">Ricardo Gonzalez</span></em></a><em><span style="font-weight: 400;">, CEO of</span></em> <a href= "http://bilingualamerica.com/"><em><span style= "font-weight: 400;">Bilingual America</span></em></a> <em><span style="font-weight: 400;">and author of</span></em> <a href= "https://www.amazon.com/6-Stages-Cultural-Mastery/dp/0998844225"><em> <span style="font-weight: 400;">The 6 Stages of Cultural Mastery</span></em></a><em><span style= "font-weight: 400;">.</span></em></p> <p> </p>
You need to communicate and motivate your colleagues and customers.
Culture is the invisible water in which we swim, but if you're not aware of its currents, you can drown.
Cultural mastery is a 21st-century skill that leaders and salespeople need to thrive.
To discover the six steps to cultural mastery, listen to today's episode of the Flip My Funnel podcast. We spoke with Ricardo Gonzalez, CEO of Bilingual America and author of The 6 Stages of Cultural Mastery.