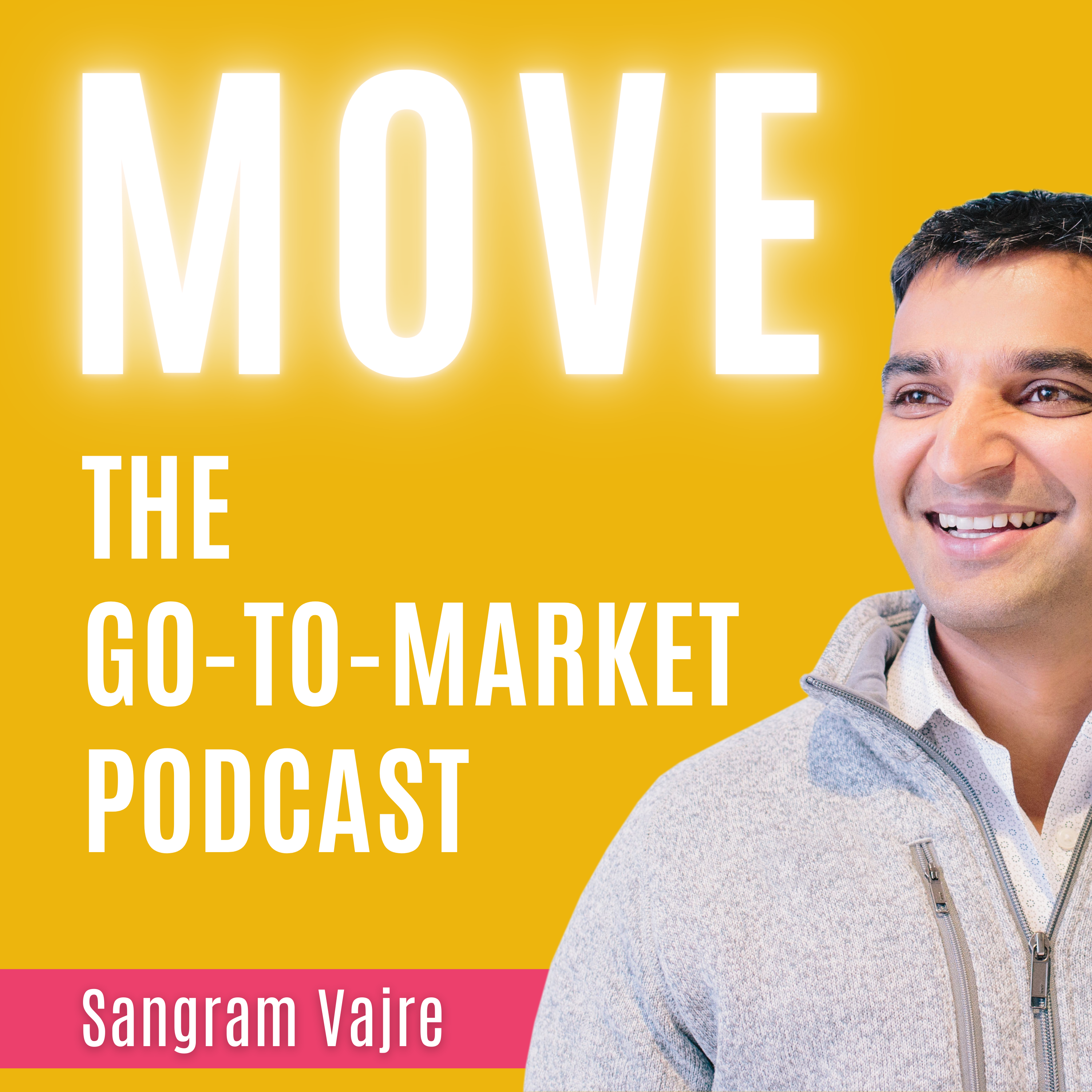 Episode 912  |  52:51 min
912. The Other Flywheel: Where Product, Sales & Marketing Meet
Episode 912  |  52:51 min  |  08.02.2021
912. The Other Flywheel: Where Product, Sales & Marketing Meet
This is a podcast episode titled, 912. The Other Flywheel: Where Product, Sales & Marketing Meet. The summary for this episode is: <p>Who owns strategy?&nbsp;</p><p><br></p><p>Is it leadership? Is it everyone?&nbsp;</p><p><br></p><p>Maybe the correct answer is <em>no one.</em></p><p><br></p><p>In this episode from B2BSMX, Kelly Grover explores the intersection of sales, marketing and product and how true, strategic alignment can be achieved between these parts of your business.&nbsp;</p><p><br></p><p><em>This is a #FlipMyFunnel podcast. Check us out </em><a href="https://itunes.apple.com/us/podcast/156-how-to-break-out-sales-obscurity-by-leveraging/id1155097337?i=1000417280289&amp;mt=2" rel="noopener noreferrer" target="_blank"><em>on Apple Podcasts</em></a><em>, </em><a href="https://open.spotify.com/show/6eUjrycMz5QTHHW6nee2Ao" rel="noopener noreferrer" target="_blank"><em>Spotify</em></a><em>, or </em><a href="https://flipmyfunnel.com/podcast/" rel="noopener noreferrer" target="_blank"><em>here</em></a><em>.</em></p><p><em>And if a thriving community of growth-oriented marketers sounds like your kind of place, be sure to check out </em><a href="https://www.peak.community." rel="noopener noreferrer" target="_blank"><em>PEAK Community</em></a><em>.</em></p><p><br></p><p><br></p>
Who owns strategy? 
Is it leadership? Is it everyone? 
Maybe the correct answer is no one.
In this episode from B2BSMX, Kelly Grover explores the intersection of sales, marketing and product and how true, strategic alignment can be achieved between these parts of your business. 
This is a #FlipMyFunnel podcast. Check us out on Apple Podcasts, Spotify, or here.
And if a thriving community of growth-oriented marketers sounds like your kind of place, be sure to check out PEAK Community.