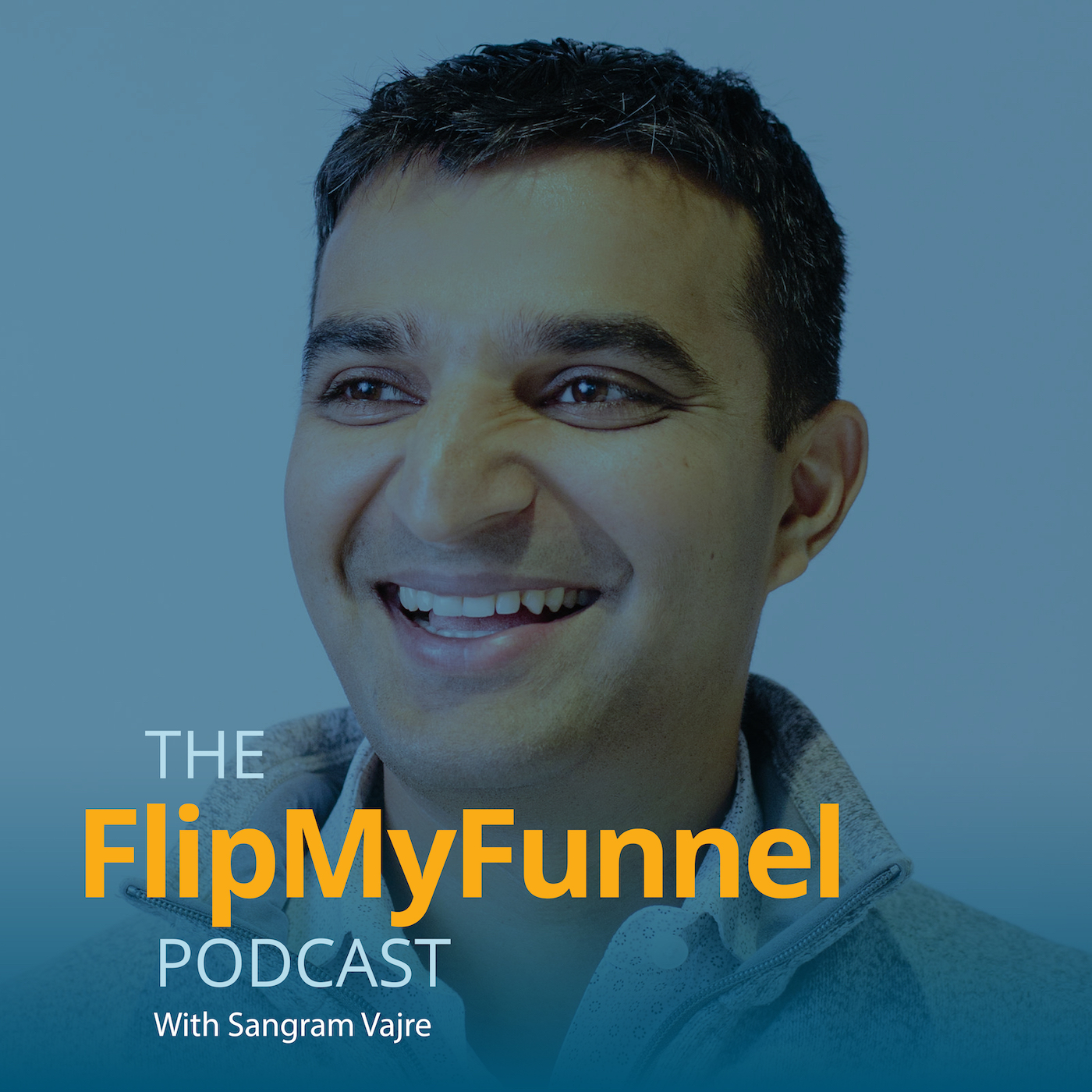 Episode 104  |  14:39 min
104: The Future of Lead Scoring w/ Bryan Brown
Episode 104  |  14:39 min  |  08.27.2019
104: The Future of Lead Scoring w/ Bryan Brown
This is a podcast episode titled, 104: The Future of Lead Scoring w/ Bryan Brown. The summary for this episode is: <p>Is lead scoring still relevant?</p> <p>In the past, lead scoring was a way to determine if someone was a good-fit account. But it plays such a smaller role today with an ABM focus.</p> <p>The future is account-based scoring—but that's not synonymous with lead-based scoring.</p> <p>P.S. If you're interested in going to the 2018 #FlipMyFunnel Conference in Boston, use the promo code: ONETEAM to get discounts on your tickets. </p> <p>Link to check out the conference and tickets and all that jazz: https://flipmyfunnel.com/2018-flipmyfunnel-conference/</p>
Is lead scoring still relevant?
In the past, lead scoring was a way to determine if someone was a good-fit account. But it plays such a smaller role today with an ABM focus.
The future is account-based scoring—but that's not synonymous with lead-based scoring.
P.S. If you're interested in going to the 2018 #FlipMyFunnel Conference in Boston, use the promo code: ONETEAM to get discounts on your tickets. 
Link to check out the conference and tickets and all that jazz: https://flipmyfunnel.com/2018-flipmyfunnel-conference/