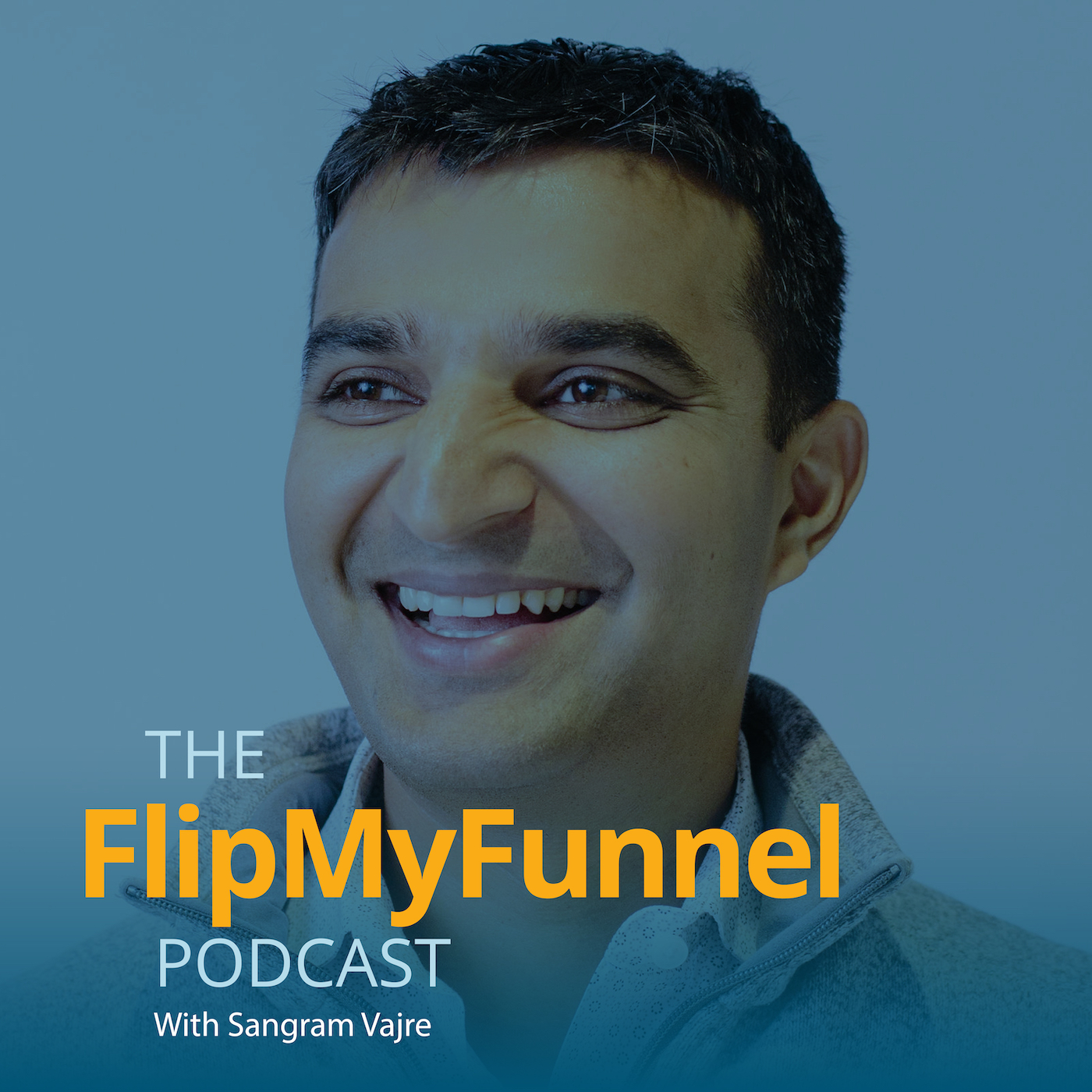 Episode 332  |  01:02:18 hours
334: How to Practice ABM Using the TEAM Framework
Episode 332  |  01:02:18 hours  |  08.27.2019
334: How to Practice ABM Using the TEAM Framework
This is a podcast episode titled, 334: How to Practice ABM Using the TEAM Framework. The summary for this episode is: <p><span style="font-weight: 400;">We have a surprise for you:</span></p> <p><span style="font-weight: 400;">Instead of our host,</span> <a href="https://www.linkedin.com/in/sangramvajre"><span style= "font-weight: 400;">Sangram</span></a><span style= "font-weight: 400;">, interviewing someone, he was actually interviewed for a webinar called the</span> <a href= "https://hginsights.com/resources/4-steps-to-abm-success/"><span style="font-weight: 400;"> 4 Steps to ABM Success.</span></a> <span style= "font-weight: 400;">Sangram, and the webinar hosts, David Guerra and Justin Kitagawa, discussed the 4-step ABM process called TEAM.</span></p> <p><span style="font-weight: 400;">And we brought you all the highlights right here.</span></p> <p><em><span style="font-weight: 400;">The webinar was hosted by David Guerra, the Technology Content Strategist for</span></em> <a href="https://hginsights.com/"><em><span style= "font-weight: 400;">HG DATA</span></em></a> <em><span style= "font-weight: 400;">and</span></em> <a href= "https://www.linkedin.com/in/justinkitagawa"><em><span style= "font-weight: 400;">Justin Kitagawa</span></em></a><em><span style= "font-weight: 400;">, Sr. Director of Product Marketing & Operations at HG DATA.</span></em></p> <p> </p>
We have a surprise for you:
Instead of our host, Sangram, interviewing someone, he was actually interviewed for a webinar called the 4 Steps to ABM Success. Sangram, and the webinar hosts, David Guerra and Justin Kitagawa, discussed the 4-step ABM process called TEAM.
And we brought you all the highlights right here.
The webinar was hosted by David Guerra, the Technology Content Strategist for HG DATA and Justin Kitagawa, Sr. Director of Product Marketing & Operations at HG DATA.