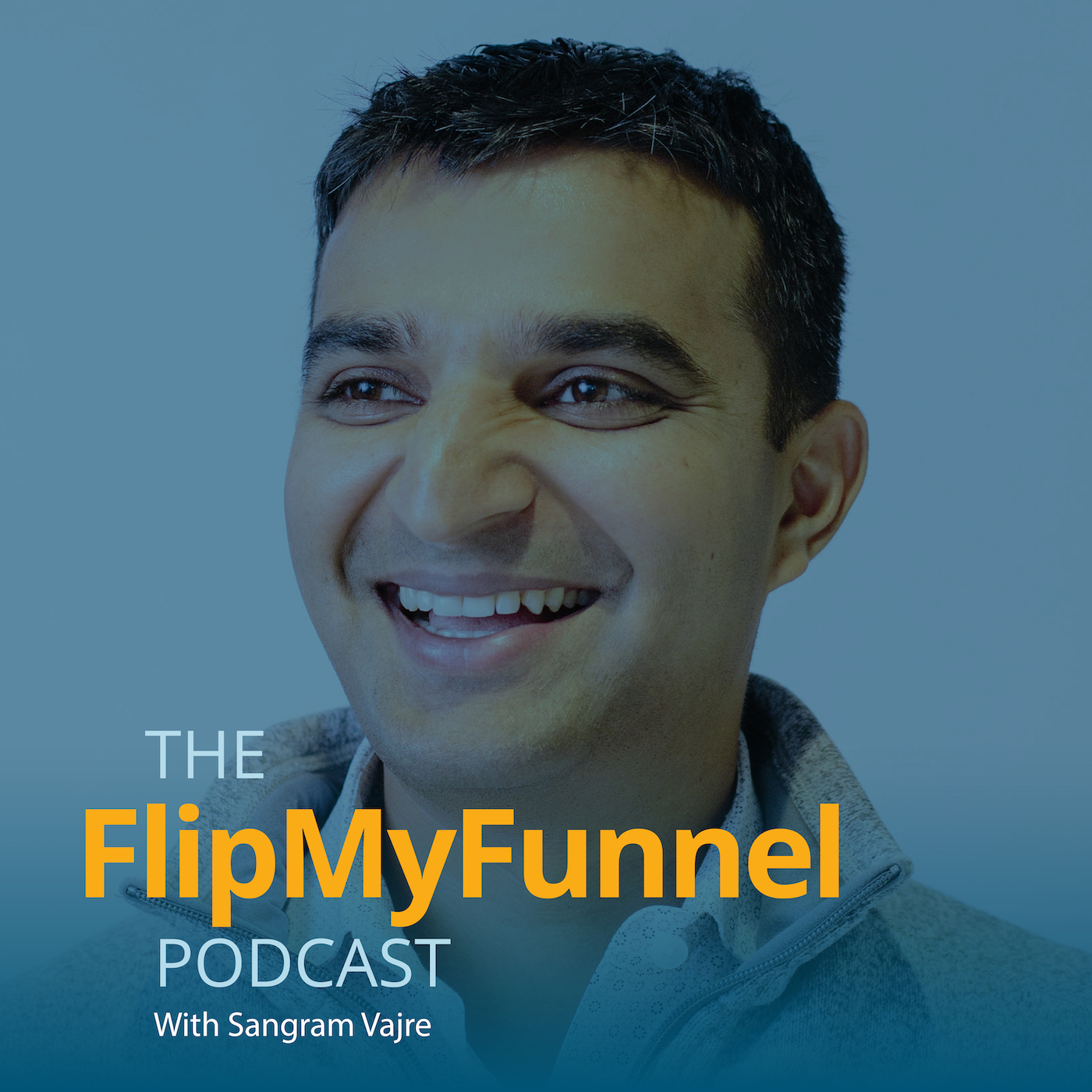 Episode 224  |  14:42 min
224: How an SDR Created a Makeshift ABM Playbook and Landed at Our Door w/ Kenny Brady
Episode 224  |  14:42 min  |  08.27.2019
224: How an SDR Created a Makeshift ABM Playbook and Landed at Our Door w/ Kenny Brady
This is a podcast episode titled, 224: How an SDR Created a Makeshift ABM Playbook and Landed at Our Door w/ Kenny Brady. The summary for this episode is: <p><span style="font-weight: 400;">"Funny story: I was going through your open positions to pitch you on our staffing services. Instead, I think you have a position that was written just for me."</span></p> <p><span style="font-weight: 400;">Those were the opening lines</span> <a href="https://www.linkedin.com/in/kennethpbrady" target="_blank" rel="noopener"><span style= "font-weight: 400;">Kenny Brady</span></a> <span style= "font-weight: 400;">sent our VP of Customer Success. Now, Kenny is one of our Terminators, crushing it as a Customer Service Manager.</span></p> <p><span>It's easy to love this guy: He's a volunteer with</span> <a href="https://www.habitat.org/" target="_blank" rel= "noopener"><span>Habitat for Humanity</span></a><span>, and he was working for</span> <a href="https://www.hireheroesusa.org/" target= "_blank" rel="noopener"><span>Hire Heroes USA</span></a><span>, when he found us at</span> <a href="https://terminus.com/" target= "_blank" rel="noopener"><span>Terminus</span></a><span>.</span></p> <p><span style="font-weight: 400;">Before coming on board, Kenny worked in sales with a variety of SaaS companies who all had similar approaches: "Take this list of random contacts. Call everyone. Bring in some results."</span></p> <p><span style="font-weight: 400;">Kenny knew there had to be a better way. In fact, without knowing it, he created his own makeshift ABM from his experiences along the way, even before he knew what ABM was.</span></p> <p><span style="font-weight: 400;">You gotta hear his story.</span></p>
"Funny story: I was going through your open positions to pitch you on our staffing services. Instead, I think you have a position that was written just for me."
Those were the opening lines Kenny Brady sent our VP of Customer Success. Now, Kenny is one of our Terminators, crushing it as a Customer Service Manager.
It's easy to love this guy: He's a volunteer with Habitat for Humanity, and he was working for Hire Heroes USA, when he found us at Terminus.
Before coming on board, Kenny worked in sales with a variety of SaaS companies who all had similar approaches: "Take this list of random contacts. Call everyone. Bring in some results."
Kenny knew there had to be a better way. In fact, without knowing it, he created his own makeshift ABM from his experiences along the way, even before he knew what ABM was.
You gotta hear his story.