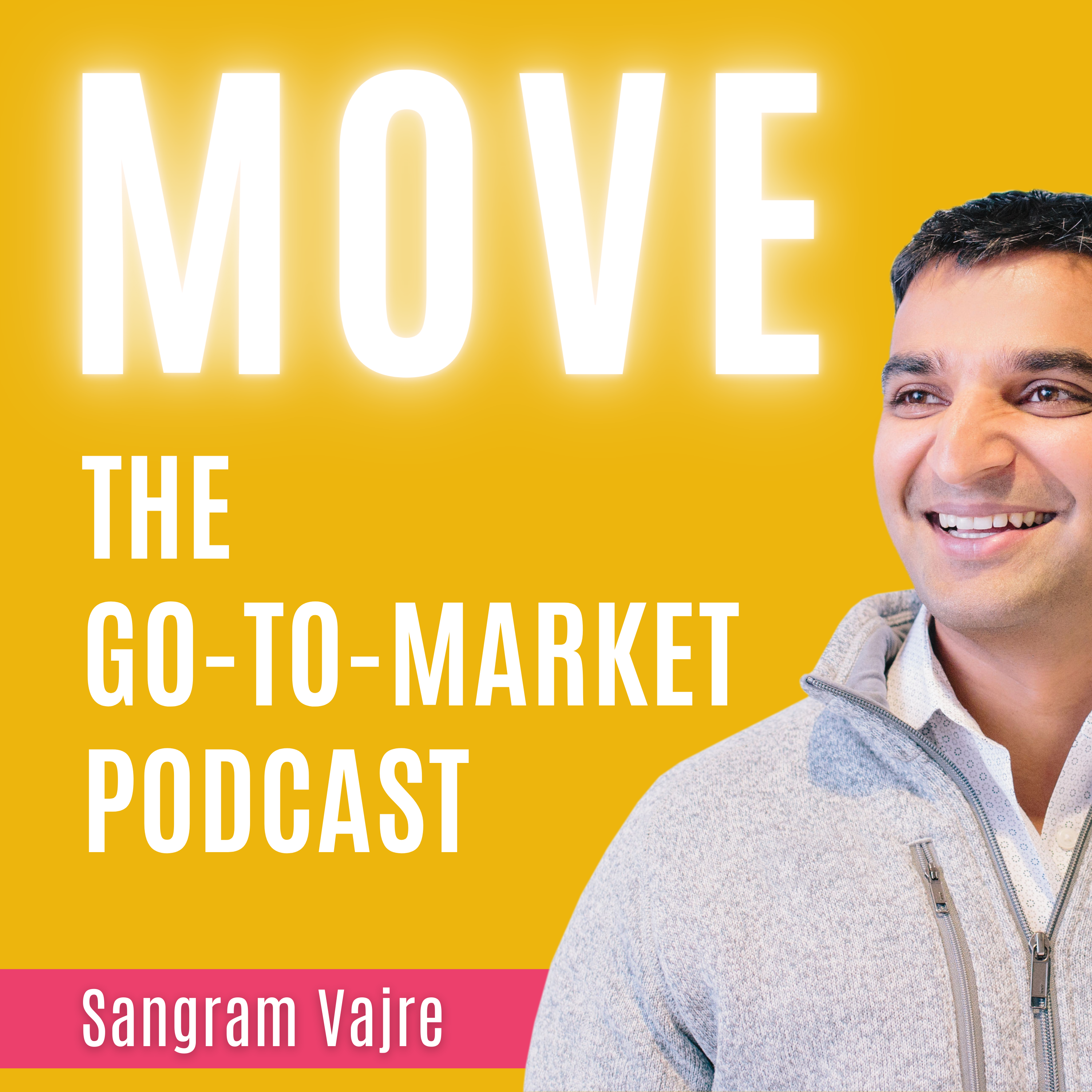 Episode 867  |  52:35 min
867. The Art of Product Positioning
Episode 867  |  52:35 min  |  05.31.2021
867. The Art of Product Positioning
This is a podcast episode titled, 867. The Art of Product Positioning. The summary for this episode is: <p><span style="background-color: transparent; color: rgb(0, 0, 0);">As marketers, we love data. We love methodologies. We love frameworks.&nbsp;</span></p><p><br></p><p><span style="background-color: transparent; color: rgb(0, 0, 0);">So, why is it that product positioning is something we expect to come to us in a dream?</span></p><p><br></p><p><span style="background-color: transparent; color: rgb(0, 0, 0);">This problem led </span><a href="https://www.linkedin.com/in/aprildunford/" rel="noopener noreferrer" target="_blank" style="background-color: transparent; color: rgb(17, 85, 204);">April Dunford</a><span style="background-color: transparent; color: rgb(0, 0, 0);">, Founder at </span><a href="https://www.aprildunford.com/about" rel="noopener noreferrer" target="_blank" style="background-color: transparent; color: rgb(17, 85, 204);">Ambient Strategy</a><span style="background-color: transparent; color: rgb(0, 0, 0);"> and Author of </span><a href="https://www.amazon.com/Obviously-Awesome-Product-Positioning-Customers/dp/1999023005" rel="noopener noreferrer" target="_blank" style="background-color: transparent; color: rgb(17, 85, 204);">Obviously Awesome</a><span style="background-color: transparent; color: rgb(0, 0, 0);">, to spend years crafting a methodology for product positioning that is repeatable, works and is a whole lot better than merely reading tea leaves.</span></p><p><br></p><p><span style="background-color: transparent; color: rgb(0, 0, 0);">She joins me on LinkedIn Live to discuss:</span></p><ul><li><span style="background-color: transparent;">What most companies get wrong about product positioning</span></li><li><span style="background-color: transparent;">How to position against direct competitors</span></li><li><span style="background-color: transparent;">How to position against the status quo</span></li></ul><p><br></p><p><br></p><p><em style="background-color: transparent; color: rgb(116, 116, 116);">This is a #FlipMyFunnel podcast. Check us out </em><a href="https://itunes.apple.com/us/podcast/156-how-to-break-out-sales-obscurity-by-leveraging/id1155097337?i=1000417280289&amp;mt=2" rel="noopener noreferrer" target="_blank" style="background-color: transparent; color: rgb(0, 120, 144);"><em>on Apple Podcasts</em></a><em style="background-color: transparent; color: rgb(116, 116, 116);">, </em><a href="https://open.spotify.com/show/6eUjrycMz5QTHHW6nee2Ao" rel="noopener noreferrer" target="_blank" style="background-color: transparent; color: rgb(0, 120, 144);"><em>Spotify</em></a><em style="background-color: transparent; color: rgb(116, 116, 116);">, or </em><a href="https://flipmyfunnel.com/podcast/" rel="noopener noreferrer" target="_blank" style="background-color: transparent; color: rgb(0, 120, 144);"><em>here</em></a><em style="background-color: transparent; color: rgb(116, 116, 116);">.</em></p><p><em style="background-color: transparent; color: rgb(116, 116, 116);">And if a thriving community of growth-oriented marketers sounds like your kind of place, be sure to check out </em><a href="https://www.peak.community." rel="noopener noreferrer" target="_blank" style="background-color: transparent; color: rgb(17, 85, 204);"><em>PEAK Community</em></a><em style="background-color: transparent; color: rgb(116, 116, 116);">.</em></p><p><br></p><p><br></p>
As marketers, we love data. We love methodologies. We love frameworks. 
So, why is it that product positioning is something we expect to come to us in a dream?
This problem led April Dunford, Founder at Ambient Strategy and Author of Obviously Awesome, to spend years crafting a methodology for product positioning that is repeatable, works and is a whole lot better than merely reading tea leaves.
She joins me on LinkedIn Live to discuss:
What most companies get wrong about product positioning

How to position against direct competitors

How to position against the status quo
This is a #FlipMyFunnel podcast. Check us out on Apple Podcasts, Spotify, or here.
And if a thriving community of growth-oriented marketers sounds like your kind of place, be sure to check out PEAK Community.