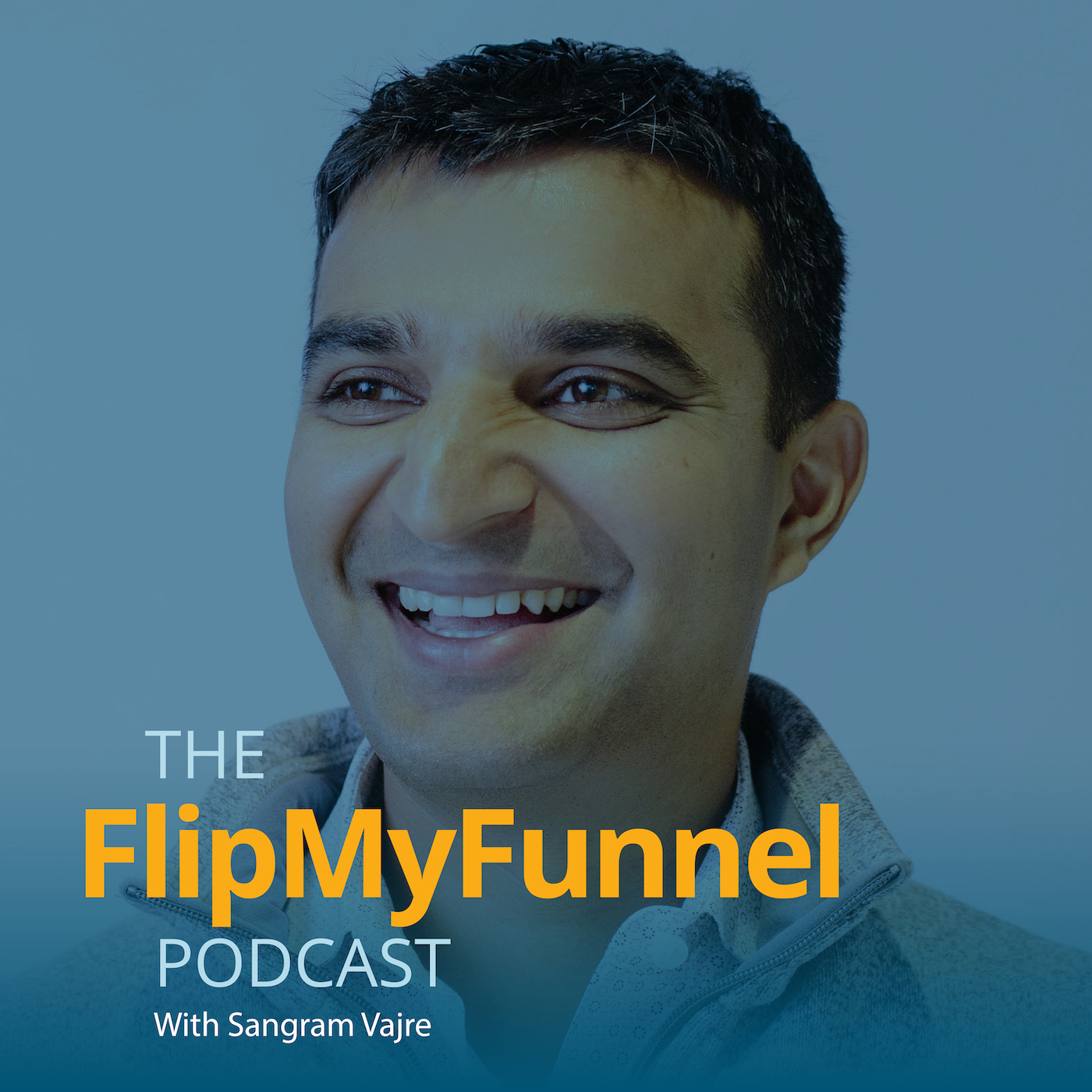 Episode 561  |  35:09 min
565. The Next Big Thing in B2B is the Newsletter
Episode 561  |  35:09 min  |  03.16.2020
565. The Next Big Thing in B2B is the Newsletter
This is a podcast episode titled, 565. The Next Big Thing in B2B is the Newsletter. The summary for this episode is: <p><span style="font-weight: 400;">It always amazes me when old things make a comeback. </span></p> <p><span style="font-weight: 400;">Whether it's the music you liked when you were a kid, questionable fashion choices (how many times are bell-bottoms coming back?) or 80's-nostalgia-fueled Netflix shows.</span></p> <p><span style="font-weight: 400;">And it's happening in marketing, too, where the next big thing in B2B goes all the way back to the beginning of online marketing: the email newsletter.</span></p> <p><span style="font-weight: 400;">In today's episode,</span> <a href="https://www.linkedin.com/in/ryandeiss/"><span style= "font-weight: 400;">Ryan Deiss</span></a><span style= "font-weight: 400;">, CEO of</span> <a href= "https://www.digitalmarketer.com/"><span style= "font-weight: 400;">DigitalMarketer</span></a> <span style= "font-weight: 400;">and competent juggler, explains why the email newsletter is having a renaissance right now — and how we can add it to our toolset. </span></p> <h2><span style="font-size: 14pt;"><strong>Here's what we're unpacking today:</strong></span></h2> <ul> <li style="font-weight: 400;"><span style="font-weight: 400;">How email is making a comeback</span></li> <li style="font-weight: 400;"><span style="font-weight: 400;">How cool new strategies can get stale fast</span></li> <li style="font-weight: 400;"><span style="font-weight: 400;">Why inbound is better than outbound for newsletters</span></li> <li style="font-weight: 400;"><span style="font-weight: 400;">Why is the newsletter coming back now?</span></li> <li style="font-weight: 400;"><span style="font-weight: 400;">Why you should treat your members like part of the family</span></li> </ul> <p><em><span style="font-weight: 400;">This post is based on a podcast with Ryan Deiss. If you'd like to listen to the full episode, you can check it out</span></em> <a href= "https://itunes.apple.com/us/podcast/156-how-to-break-out-sales-obscurity-by-leveraging/id1155097337?i=1000417280289&mt=2"> <strong><em>here</em></strong></a> <em><span style= "font-weight: 400;">and below.</span></em></p> <p><em><span style="font-weight: 400;">-----</span></em></p> <p class="p1">Join Sangram's "<a href= "https://www.linkedin.com/pulse/how-focus-most-important-work-your-life-hint-first-90-sangram-vajre/"><span class="s1">Becoming Intentional</span></a>" newsletter, read by over 10,000 leaders, for a 1-minute read on how to lead professionally, grow personally, and live fully. Only available on LinkedIn.</p>
It always amazes me when old things make a comeback. 
Whether it's the music you liked when you were a kid, questionable fashion choices (how many times are bell-bottoms coming back?) or 80's-nostalgia-fueled Netflix shows.
And it's happening in marketing, too, where the next big thing in B2B goes all the way back to the beginning of online marketing: the email newsletter.
In today's episode, Ryan Deiss, CEO of DigitalMarketer and competent juggler, explains why the email newsletter is having a renaissance right now — and how we can add it to our toolset. 
Here's what we're unpacking today:
How email is making a comeback

How cool new strategies can get stale fast

Why inbound is better than outbound for newsletters

Why is the newsletter coming back now?

Why you should treat your members like part of the family
This post is based on a podcast with Ryan Deiss. If you'd like to listen to the full episode, you can check it out here and below.
-----
Join Sangram's "Becoming Intentional" newsletter, read by over 10,000 leaders, for a 1-minute read on how to lead professionally, grow personally, and live fully. Only available on LinkedIn.