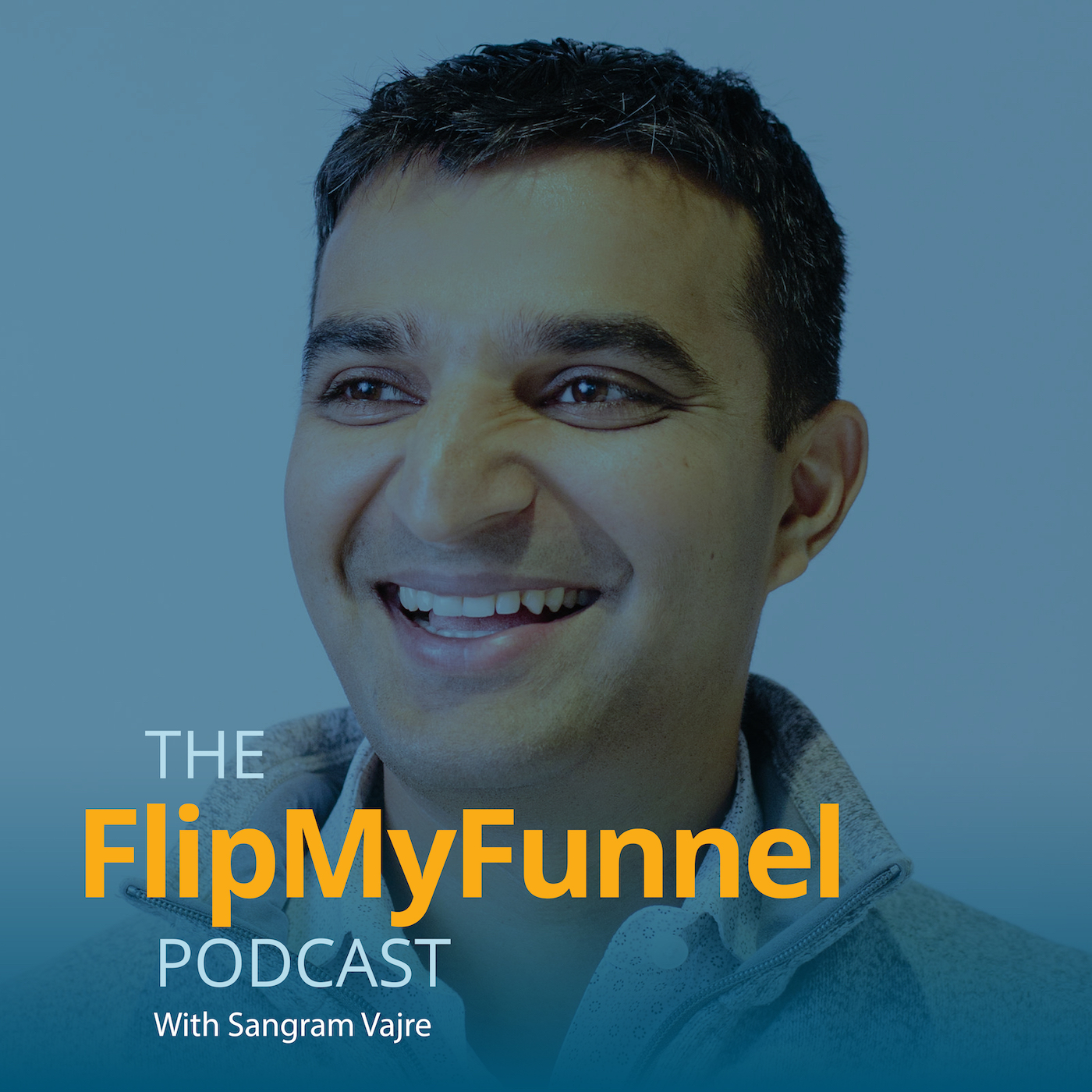 Episode 461  |  23:45 min
463: How to Deliver a TED Talk (or Any Important Talk) w/ James Carbary
Episode 461  |  23:45 min  |  11.04.2019
463: How to Deliver a TED Talk (or Any Important Talk) w/ James Carbary
This is a podcast episode titled, 463: How to Deliver a TED Talk (or Any Important Talk) w/ James Carbary. The summary for this episode is: <p>Delivering a talk is a critical skill whether you are speaking to an intimate gathering in the boardroom or a crowd of thousands for a keynote. The advent of TED Talks has helped shape the public's expectations for what a meaningful address actually sounds like. Many business professionals, however, struggle with this new style of public speaking.</p> <p> </p> <p>On the #FlipMyFunnel podcast, Sangram Vajre and James Carbary discuss the book <em>How to Deliver a TED Talk:</em> <em>Secrets of the World's Most Inspiring Presentations</em> by Jeremy Donovan. They consider Donovan's five major major components to delivering a top-shelf speech: how to open, how not to open, the use of the pause and "you," making someone else the hero, and how to close.</p> <div class= "product-hero-desc product-hero-desc--spacer-bottom-large"> <p dir="ltr" data-test-bidi=""> </p> <p dir="ltr" data-test-bidi="">Call me crazy but here's what I am doing - Text ABMisB2B to 33777 to receive a copy of Sangram's newest book.</p> <p dir="ltr" data-test-bidi=""> </p> <p dir="ltr" data-test-bidi="">This is gift to YOU as a listener for a limited time! All I ask is for a review of the book on Amazon when you are done reading. Deal?</p> </div>
Delivering a talk is a critical skill whether you are speaking to an intimate gathering in the boardroom or a crowd of thousands for a keynote. The advent of TED Talks has helped shape the public's expectations for what a meaningful address actually sounds like. Many business professionals, however, struggle with this new style of public speaking.
On the #FlipMyFunnel podcast, Sangram Vajre and James Carbary discuss the book How to Deliver a TED Talk: Secrets of the World's Most Inspiring Presentations by Jeremy Donovan. They consider Donovan's five major major components to delivering a top-shelf speech: how to open, how not to open, the use of the pause and "you," making someone else the hero, and how to close.
Call me crazy but here's what I am doing - Text ABMisB2B to 33777 to receive a copy of Sangram's newest book.
This is gift to YOU as a listener for a limited time! All I ask is for a review of the book on Amazon when you are done reading. Deal?