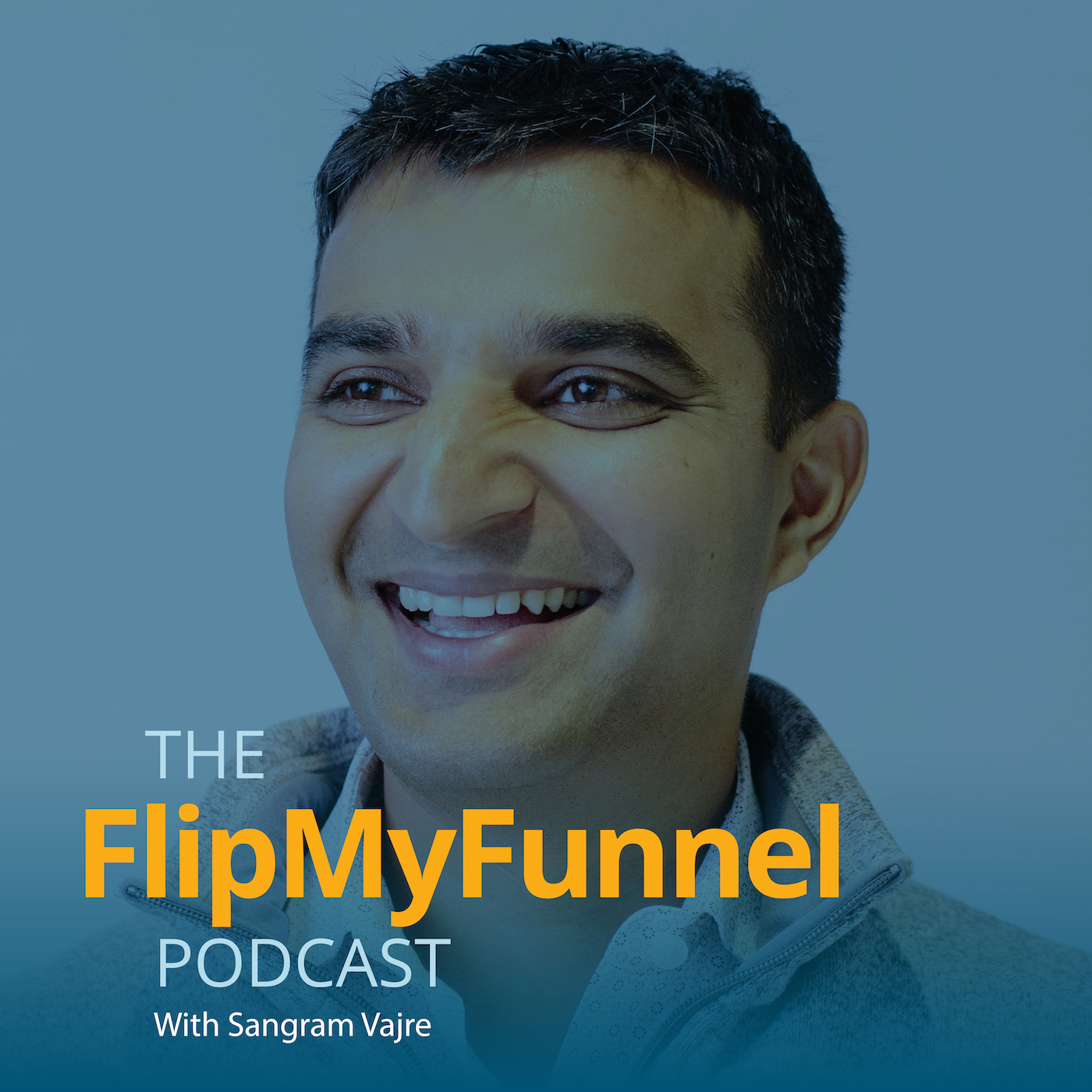 Episode 452  |  28:05 min
454: How To Activate The Account-Based Revenue Team With 1000+ ABM Campaigns w/ Hermi Ruiz
Episode 452  |  28:05 min  |  11.04.2019
454: How To Activate The Account-Based Revenue Team With 1000+ ABM Campaigns w/ Hermi Ruiz
This is a podcast episode titled, 454: How To Activate The Account-Based Revenue Team With 1000+ ABM Campaigns w/ Hermi Ruiz. The summary for this episode is: <p><span style="font-weight: 400;">Stop by and learn from Hermi Ruiz, ABM Manager at Snowflake, the leading Cloud Data Warehouse SaaS company, about the importance of activating the Revenue Team to own GTM messaging for their most important accounts. Also, learn how the Snowflake ABM team is running and maintaining over 2,000 personalized content experiences. Exclusive session from the 2019</span> <a href= "https://b2bsalesmarketing.exchange"><span style= "font-weight: 400;">B2B Sales & Marketing Exchange: </span></a></p> <p><strong>Here's what Hermi will be sharing today:</strong></p> <p> </p> <ul> <li><strong>Her personal journey from sales to marketing  </strong></li> </ul> <ul> <li>The responsibilities of the ABM team at Snowflake</li> </ul> <ul> <li>The tech stack that Snowflake uses </li> </ul> <ul> <li>Her team's workflow </li> </ul> <ul> <li>And how these processes have led to results for Snowflake.</li> </ul> <p> </p> <div class= "product-hero-desc product-hero-desc--spacer-bottom-large"> <p dir="ltr" data-test-bidi="">Call me crazy but here's what I am doing - Text ABMisB2B to 33777 to receive a copy of Sangram's newest book.</p> <p dir="ltr" data-test-bidi="">This is gift to YOU as a listener for a limited time! All I ask is for a review of the book on Amazon when you are done reading. Deal?</p> </div>
Stop by and learn from Hermi Ruiz, ABM Manager at Snowflake, the leading Cloud Data Warehouse SaaS company, about the importance of activating the Revenue Team to own GTM messaging for their most important accounts. Also, learn how the Snowflake ABM team is running and maintaining over 2,000 personalized content experiences. Exclusive session from the 2019 B2B Sales & Marketing Exchange: 
Here's what Hermi will be sharing today:
Her personal journey from sales to marketing  
The responsibilities of the ABM team at Snowflake
The tech stack that Snowflake uses 
And how these processes have led to results for Snowflake.
Call me crazy but here's what I am doing - Text ABMisB2B to 33777 to receive a copy of Sangram's newest book.
This is gift to YOU as a listener for a limited time! All I ask is for a review of the book on Amazon when you are done reading. Deal?