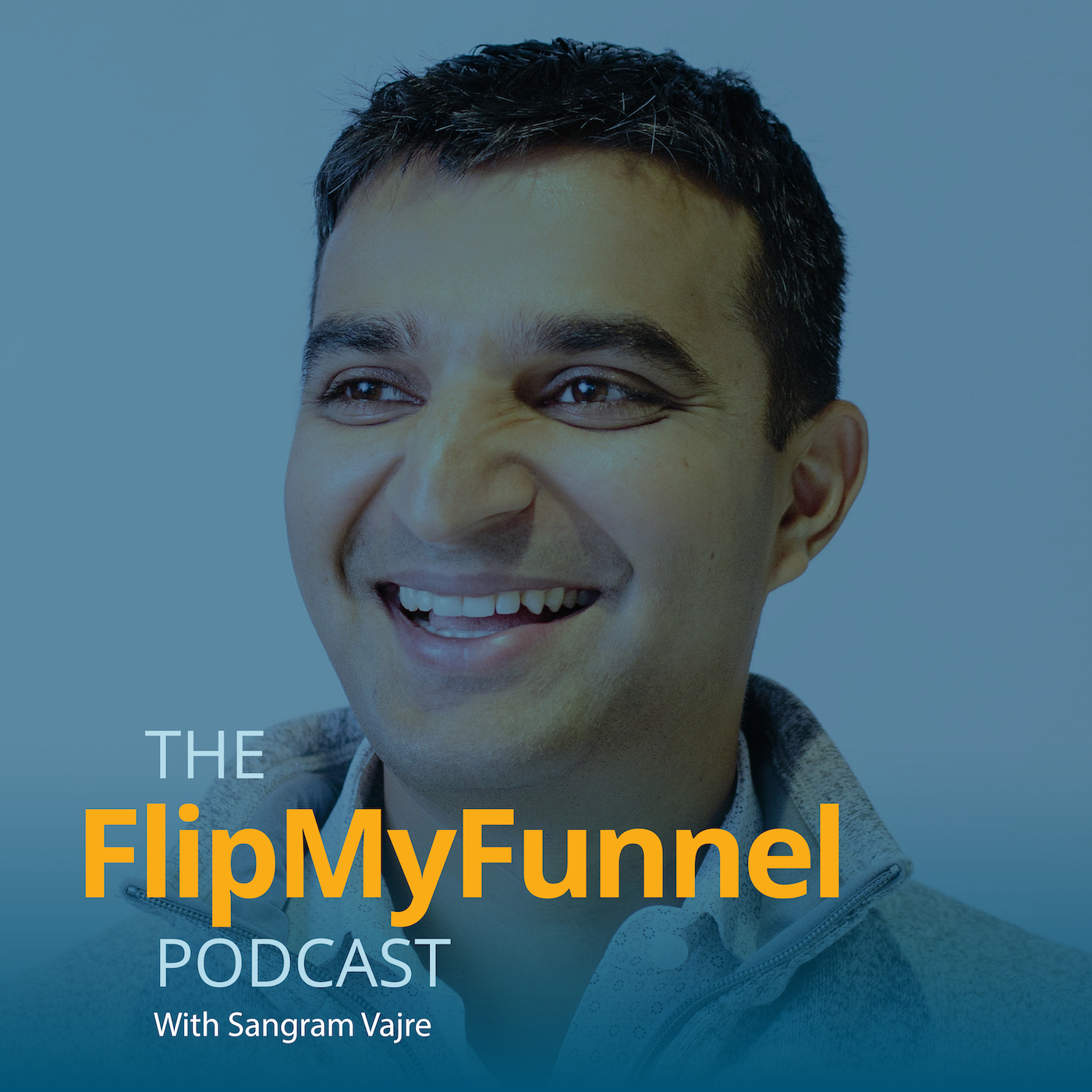 Episode 444  |  26:52 min
446: How to Become Indistractable w/ Nir Eyal
Episode 444  |  26:52 min  |  11.04.2019
446: How to Become Indistractable w/ Nir Eyal
This is a podcast episode titled, 446: How to Become Indistractable w/ Nir Eyal. The summary for this episode is: <p><span style="font-weight: 400;">We like to say that there are never enough hours in the day.</span></p> <p><span style="font-weight: 400;">But, what if there really was enough time to accomplish everything we wanted to in a day?</span></p> <p><span style="font-weight: 400;">It may sound crazy, but you actually hold the power to be "indistractable." That's at least what</span> <a href= "https://www.linkedin.com/in/nireyal/"><span style= "font-weight: 400;">Dr. Nir Eyal</span></a> <span style= "font-weight: 400;">- author of</span> <a href= "https://www.amazon.com/dp/B07PG2W6DC/ref=dp-kindle-redirect?_encoding=UTF8&btkr=1"> <em><span style="font-weight: 400;">Indistractable</span></em></a> <span style="font-weight: 400;">- has found to be true.</span></p> <p><span style="font-weight: 400;">In this episode, we cover:</span></p> <ul> <li style="font-weight: 400;"><span style="font-weight: 400;">The sources of distraction</span></li> <li style="font-weight: 400;"><span style= "font-weight: 400;">Internal and external triggers of distraction</span></li> <li style="font-weight: 400;"><span style="font-weight: 400;">Using tech against tech to achieve real traction</span></li> <li style="font-weight: 400;"><span style="font-weight: 400;">4 steps to becoming indistractable</span></li> </ul> <p><span style="font-weight: 400;">Resources mentioned:</span></p> <p> </p> <ul> <li style="font-weight: 400;"><em><a href= "https://www.amazon.com/Hooked-How-Build-Habit-Forming-Products-ebook/dp/B00LMGLXTS/ref=pd_sim_351_1/135-5444234-8554303?_encoding=UTF8&pd_rd_i=B00LMGLXTS&pd_rd_r=1ad84903-0303-4dbc-a769-e0f5fe147ee3&pd_rd_w=Yek2X&pd_rd_wg=3dAYY&pf_rd_p=5b00861f-dd80-491e-8e32-d1b61e4ab87c&pf_rd_r=M4KV8KVCD9TZ1Z4TSAC3&psc=1&refRID=M4KV8KVCD9TZ1Z4TSAC3"> <span style="font-weight: 400;">Hooked</span></a></em></li> <li style="font-weight: 400;"><a href= "https://nirandfar.com/schedule-maker/"><em><span style= "font-weight: 400;">Schedule Maker</span></em></a></li> <li style="font-weight: 400;"><a href= "https://www.nirandfar.com/distractions/"><em><span style= "font-weight: 400;">Distraction Guide</span></em></a></li> </ul> <p> </p> <p><br /> <em><span style="font-weight: 400;">To listen to this episode and more like it, you can subscribe to #FlipMyFunnel on</span></em> <a href= "https://podcasts.apple.com/us/podcast/flipmyfunnel-podcast/id1155097337?mt=2"> <em><span style="font-weight: 400;">Apple Podcasts</span></em></a> <em><span style="font-weight: 400;">or</span></em> <a href= "https://flipmyfunnel.com/podcast/"><em><span style= "font-weight: 400;">tune in on our website</span></em></a><em><span style= "font-weight: 400;">.</span></em></p> <div class= "product-hero-desc product-hero-desc--spacer-bottom-large"> <p dir="ltr" data-test-bidi="">Call me crazy but here's what I am doing - Text ABMisB2B to 33777 to receive a copy of Sangram's newest book.</p> <p dir="ltr" data-test-bidi="">This is gift to YOU as a listener for a limited time! All I ask is for a review of the book on Amazon when you are done reading. Deal?</p> </div>
We like to say that there are never enough hours in the day.
But, what if there really was enough time to accomplish everything we wanted to in a day?
It may sound crazy, but you actually hold the power to be "indistractable." That's at least what Dr. Nir Eyal - author of Indistractable - has found to be true.
In this episode, we cover:
The sources of distraction

Internal and external triggers of distraction

Using tech against tech to achieve real traction

4 steps to becoming indistractable
Resources mentioned:

To listen to this episode and more like it, you can subscribe to #FlipMyFunnel on Apple Podcasts or tune in on our website.
Call me crazy but here's what I am doing - Text ABMisB2B to 33777 to receive a copy of Sangram's newest book.
This is gift to YOU as a listener for a limited time! All I ask is for a review of the book on Amazon when you are done reading. Deal?