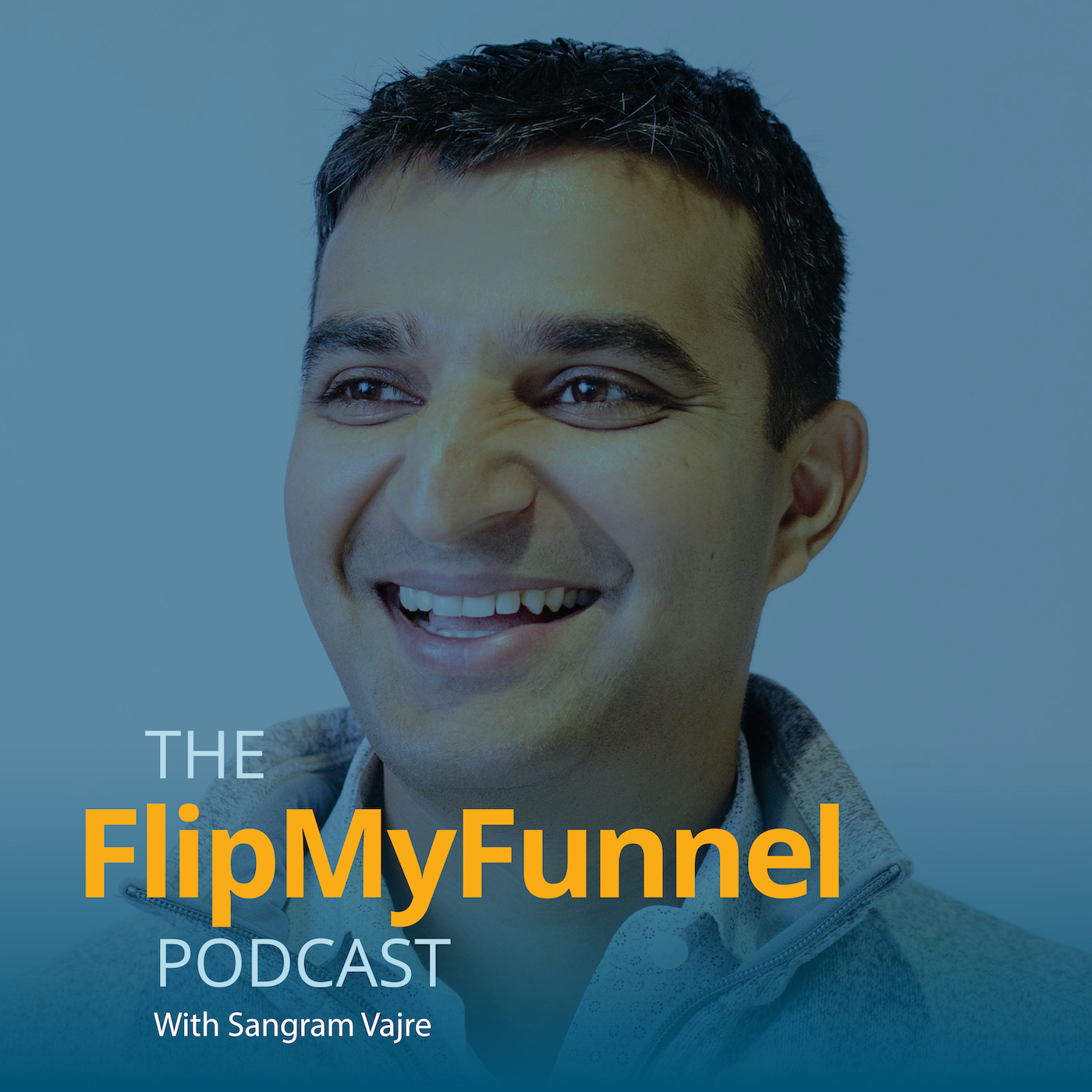 Episode 236  |  19:44 min
237: Why a 1.5x Pipeline Is Actually More Valuable than 5x Pipeline w/ Andy Paul
Episode 236  |  19:44 min  |  08.27.2019
237: Why a 1.5x Pipeline Is Actually More Valuable than 5x Pipeline w/ Andy Paul
This is a podcast episode titled, 237: Why a 1.5x Pipeline Is Actually More Valuable than 5x Pipeline w/ Andy Paul. The summary for this episode is: <p>Like radical ideas? Here's one: You don't need a bigger pipeline. You just need to create more value for your current prospects.</p> <p>Radical, right? That's just one of the many radical sales ideas from <a href="https://www.linkedin.com/in/thesaleshouse" target= "_blank" rel="noopener">Andy Paul</a>.</p> <p>On this episode of the <a href= "https://flipmyfunnel.com/podcast/" target="_blank" rel= "noopener">#FlipMyFunnel podcast</a>, Andy pulls from his experience spanning through four decades of sales. This guy's a sales genius: He graduated from Stanford before he authored best-selling sales books, such as <a href= "https://www.amazon.com/Amp-Your-Sales-Strategies-Customers/dp/B00R536IV0" target="_blank" rel="noopener">Amp Up Your Sales</a>, and <a href= "https://www.amazon.com/Zero-Time-Selling-Essential-Accelerate-Companys/dp/1614480508" target="_blank" rel="noopener">Zero-Time Selling</a>.</p> <p>His newest project is <a href="https://www.thesaleshouse.com/" target="_blank" rel="noopener">The Sales House</a>, which he calls <em>the</em> go-to educational storehouse for all things sales. (The best part is, some of his best stuff is free.)</p> <p>Let's jump in.</p>
Like radical ideas? Here's one: You don't need a bigger pipeline. You just need to create more value for your current prospects.
Radical, right? That's just one of the many radical sales ideas from Andy Paul.
On this episode of the #FlipMyFunnel podcast, Andy pulls from his experience spanning through four decades of sales. This guy's a sales genius: He graduated from Stanford before he authored best-selling sales books, such as Amp Up Your Sales, and Zero-Time Selling.
His newest project is The Sales House, which he calls the go-to educational storehouse for all things sales. (The best part is, some of his best stuff is free.)
Let's jump in.