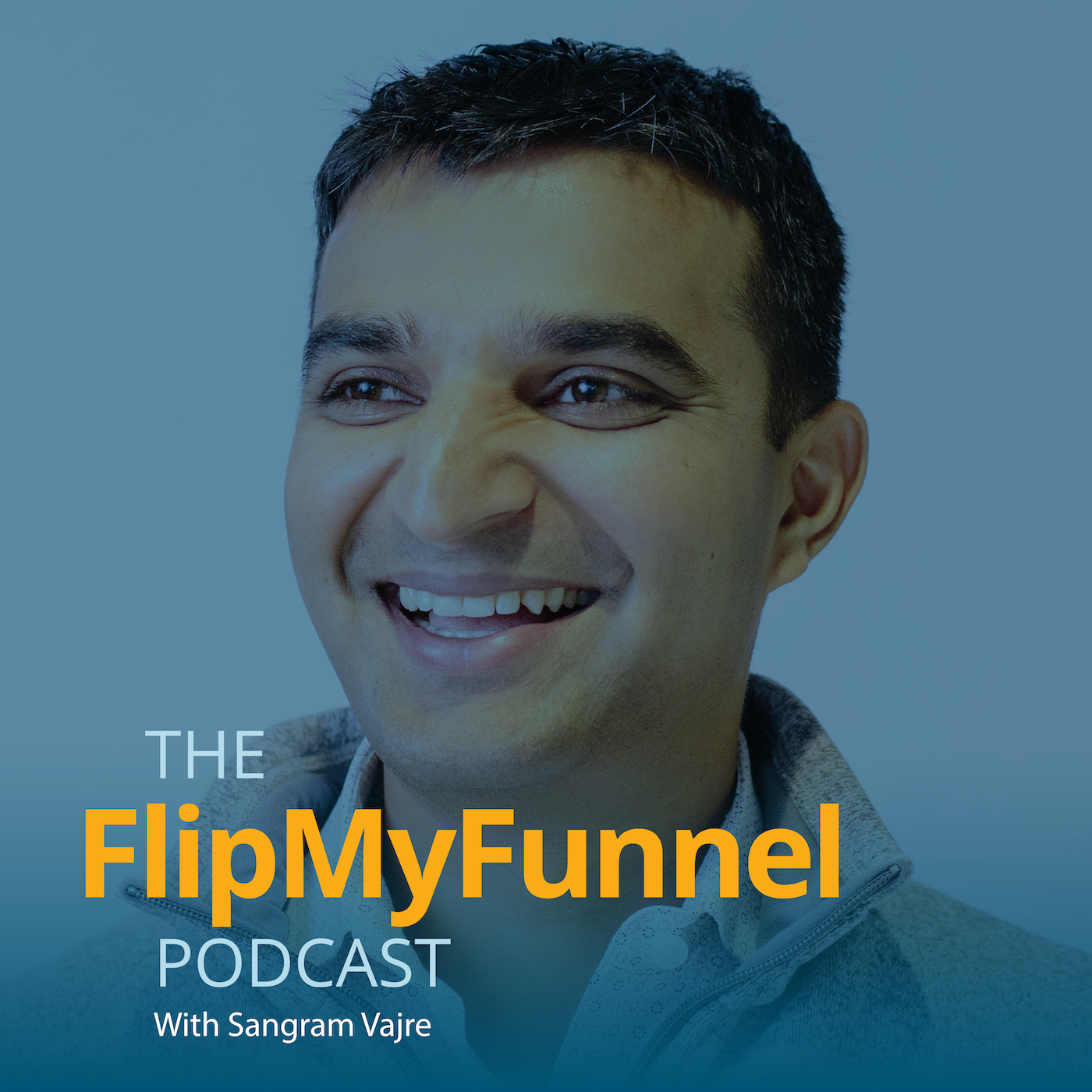 Episode 566  |  25:50 min
570. Evolve Your Enterprise with Yanik Silver
Episode 566  |  25:50 min  |  03.23.2020
570. Evolve Your Enterprise with Yanik Silver
This is a podcast episode titled, 570. Evolve Your Enterprise with Yanik Silver. The summary for this episode is: <p><span style="font-weight: 400;">In the past few years, it seems like more companies have exploded onto the scene with great big missions. And older companies are making waves for their causes, too.</span></p> <p><span style="font-weight: 400;">You have companies like TOMS, with their B1G1 model for giving away free shoes, or Patagonia donating a $10M tax-break to climate causes. </span></p> <p><span style="font-weight: 400;">On the surface, it may seem like these companies are just doing a better business strategy, but there is more to it than just a pricing strategy.</span></p> <p><span style="font-weight: 400;">There's a soul to it. There's storytelling. There's an evolution happening in business.</span></p> <p><span style="font-weight: 400;">Our guest today,</span> <a href= "https://www.linkedin.com/in/yaniksilver/"><span style= "font-weight: 400;">Yanik Silver</span></a><span style= "font-weight: 400;">, is the leading expert on this evolution. Founder of</span> <a href= "https://www.google.com/search?client=firefox-b-1-d&q=maverick1000"> <span style="font-weight: 400;">Maverick1000</span></a> <span style="font-weight: 400;">and two-time Oscar Meyer shootout champion, Yanik is the author of "</span><a href= "https://www.amazon.com/gp/product/194085833X/ref=dbs_a_def_rwt_bibl_vppi_i2"><span style="font-weight: 400;">Evolved Enterprise</span></a><span style="font-weight: 400;">," a book that delves into why this evolution — and revolution — is taking over. </span></p> <p><span style="font-weight: 400;">I've learned so much from Yanik's book, so I'm super excited for you all to hear some of his great ideas. </span></p> <h2><strong>Here's what we're unpacking today:</strong></h2> <ul> <li style="font-weight: 400;"><span style="font-weight: 400;">What makes an enterprise evolved</span></li> <li style="font-weight: 400;"><span style="font-weight: 400;">Why evolved enterprises are taking over</span></li> <li style="font-weight: 400;"><span style="font-weight: 400;">How you can evolve your company</span></li> <li style="font-weight: 400;"><span style="font-weight: 400;">Why sharing your story matters</span></li> </ul> <p><em><span style="font-weight: 400;">This post is based on a podcast with</span></em> <a href= "https://www.linkedin.com/in/yaniksilver/"><em><span style= "font-weight: 400;">Yanik Silver</span></em></a><em><span style= "font-weight: 400;">. If you'd like to listen to the full episode, you can check it out</span></em> <a href= "https://itunes.apple.com/us/podcast/156-how-to-break-out-sales-obscurity-by-leveraging/id1155097337?i=1000417280289&mt=2"> <strong><em>here</em></strong></a> <em><span style= "font-weight: 400;">and below.</span></em></p> <p>-----</p> <p class="p1">Join Sangram's "<a href= "https://www.linkedin.com/pulse/how-focus-most-important-work-your-life-hint-first-90-sangram-vajre/"><span class="s1">Becoming Intentional</span></a>" newsletter, read by over 10,000 leaders, for a 1-minute read on how to lead professionally, grow personally, and live fully. Only available on LinkedIn.</p>
In the past few years, it seems like more companies have exploded onto the scene with great big missions. And older companies are making waves for their causes, too.
You have companies like TOMS, with their B1G1 model for giving away free shoes, or Patagonia donating a $10M tax-break to climate causes. 
On the surface, it may seem like these companies are just doing a better business strategy, but there is more to it than just a pricing strategy.
There's a soul to it. There's storytelling. There's an evolution happening in business.
Our guest today, Yanik Silver, is the leading expert on this evolution. Founder of Maverick1000 and two-time Oscar Meyer shootout champion, Yanik is the author of "Evolved Enterprise," a book that delves into why this evolution — and revolution — is taking over. 
I've learned so much from Yanik's book, so I'm super excited for you all to hear some of his great ideas. 
Here's what we're unpacking today:
What makes an enterprise evolved

Why evolved enterprises are taking over

How you can evolve your company

Why sharing your story matters
This post is based on a podcast with Yanik Silver. If you'd like to listen to the full episode, you can check it out here and below.
-----
Join Sangram's "Becoming Intentional" newsletter, read by over 10,000 leaders, for a 1-minute read on how to lead professionally, grow personally, and live fully. Only available on LinkedIn.