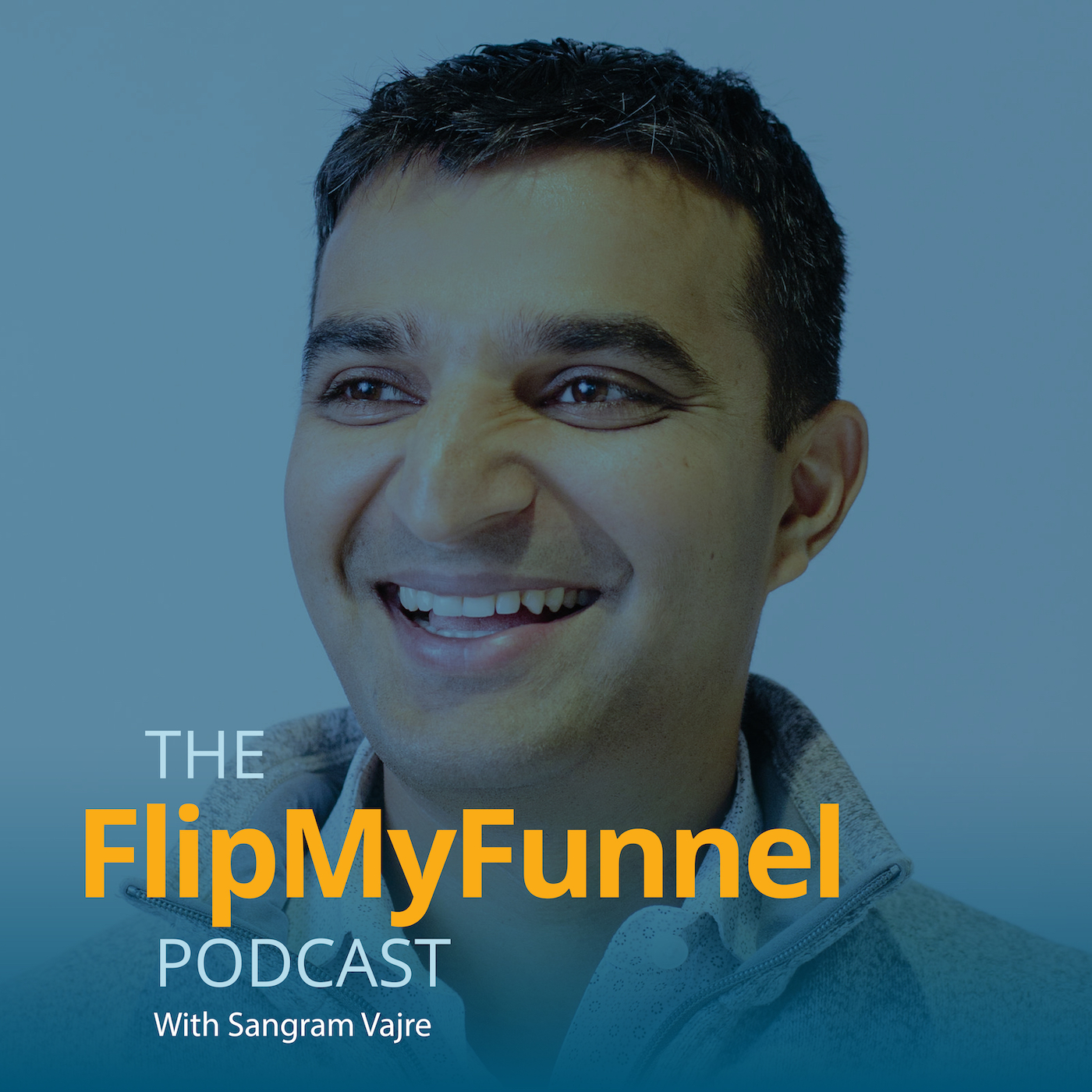 Episode 583  |  50:11 min
588. Insights From the State of ABM Survey
Episode 583  |  50:11 min  |  04.16.2020
588. Insights From the State of ABM Survey
This is a podcast episode titled, 588. Insights From the State of ABM Survey. The summary for this episode is: <p><span style="font-weight: 400;">A few years ago now, we joined with Heinz Marketing to release our annual State of ABM Survey Report. </span></p> <p><span style="font-weight: 400;">The report is based on a survey with 470 companies, and their best practices and biggest struggles with ABM, along with the results they're seeing.</span></p> <p><span style="font-weight: 400;">A few years ago, our CMO,</span> <a href="https://www.linkedin.com/in/derektslayton"><span style= "font-weight: 400;">Derek Slayton</span></a><span style= "font-weight: 400;">, joined with</span> <a href= "https://www.linkedin.com/in/mattheinz"><span style= "font-weight: 400;">Matt Heinz</span></a> <span style= "font-weight: 400;">and hosted a</span> <a href= "https://info.terminus.com/Insights-from-the-2018-State-of-ABM-Survey.html"> <span style="font-weight: 400;">free webinar</span></a> <span style="font-weight: 400;">on the most critical insights from that report. We brought you the entire webinar right here.</span></p> <p><span style="font-weight: 400;">(Oh, and for a free copy of the full 2018 State of ABM Report, click</span> <a href= "https://go.terminus.com/abm-survey-report/"><span style= "font-weight: 400;">here</span></a><span style= "font-weight: 400;">.)</span></p> <p><span style="font-weight: 400;">-----</span></p> <p class="p1">Join Sangram's "<a href= "https://www.linkedin.com/pulse/how-focus-most-important-work-your-life-hint-first-90-sangram-vajre/"><span class="s1">Becoming Intentional</span></a>" newsletter, read by over 10,000 leaders, for a 1-minute read on how to lead professionally, grow personally, and live fully. Only available on LinkedIn.</p>
A few years ago now, we joined with Heinz Marketing to release our annual State of ABM Survey Report. 
The report is based on a survey with 470 companies, and their best practices and biggest struggles with ABM, along with the results they're seeing.
A few years ago, our CMO, Derek Slayton, joined with Matt Heinz and hosted a free webinar on the most critical insights from that report. We brought you the entire webinar right here.
(Oh, and for a free copy of the full 2018 State of ABM Report, click here.)
-----
Join Sangram's "Becoming Intentional" newsletter, read by over 10,000 leaders, for a 1-minute read on how to lead professionally, grow personally, and live fully. Only available on LinkedIn.