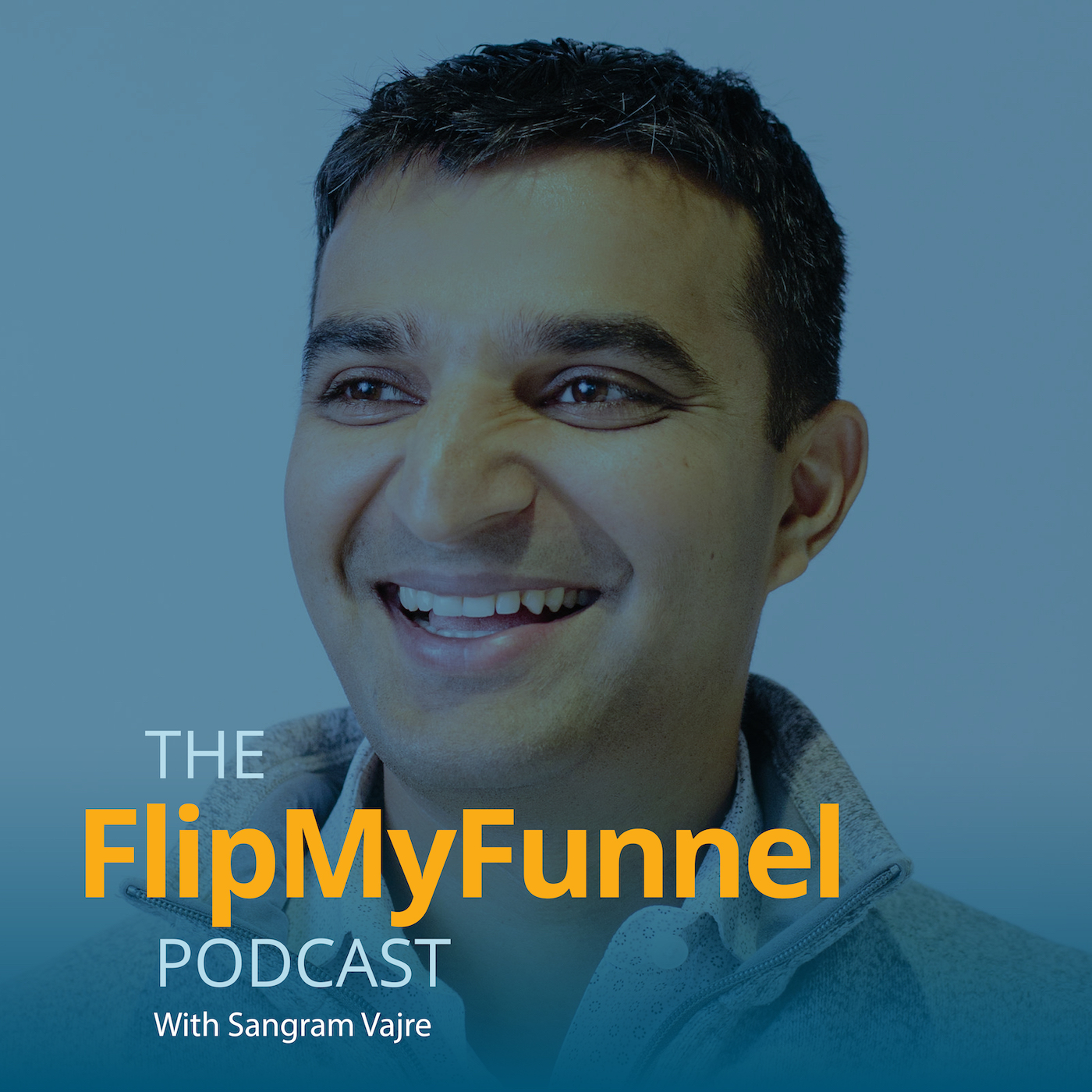 Episode 525  |  17:33 min
528. How to Double Your Win Rate with ABM
Episode 525  |  17:33 min  |  01.23.2020
528. How to Double Your Win Rate with ABM
This is a podcast episode titled, 528. How to Double Your Win Rate with ABM. The summary for this episode is: <p><span style="font-weight: 400;">What one area in B2B Marketing should you focus on for the greatest impact, that by focusing on in it for the next 6 months, your win rate will double?</span></p> <p><span style="font-weight: 400;">Meet</span> <a href= "https://www.linkedin.com/in/danieloxenburgh/">Daniel Oxenburgh</a><span style="font-weight: 400;">. He's the Co-Founder & Managing Director at</span> <span style= "font-weight: 400;">Ox Consulting</span><span style= "font-weight: 400;">, who's one focus is to help tech companies strike a balance between foundation & growth using ABM. </span></p> <p><span style="font-weight: 400;">Most people's immediate hunch when switching to ABM is to run a</span> <span style= "font-weight: 400;">demand generation</span> <span style= "font-weight: 400;">campaign and go from there. But that won't have the greatest impact;</span> <span style= "font-weight: 400;">pipeline acceleration</span> <span style= "font-weight: 400;">will!</span></p> <p><span style="font-weight: 400;">"Work back from your customer. Figure out what ABM campaign / tactic to start with and just start there," said Daniel, "Start hyper focusing on solving that one challenge." </span></p> <p><span style="font-weight: 400;">-----<br /> Join Sangram's "<a href= "https://www.linkedin.com/pulse/how-focus-most-important-work-your-life-hint-first-90-sangram-vajre/" target="_blank" rel="noopener" data-saferedirecturl= "https://www.google.com/url?q=https://www.linkedin.com/pulse/how-focus-most-important-work-your-life-hint-first-90-sangram-vajre/&source=gmail&ust=1579853064294000&usg=AFQjCNGlXtNzcw2v6ampIeTqqeBu5jP_Kg">Becoming Intentional</a>" newsletter for  1 min read on how to lead professionally, grow personally, and live fully. Only available on LinkedIn.<br /></span></p>
What one area in B2B Marketing should you focus on for the greatest impact, that by focusing on in it for the next 6 months, your win rate will double?
Meet Daniel Oxenburgh. He's the Co-Founder & Managing Director at Ox Consulting, who's one focus is to help tech companies strike a balance between foundation & growth using ABM. 
Most people's immediate hunch when switching to ABM is to run a demand generation campaign and go from there. But that won't have the greatest impact; pipeline acceleration will!
"Work back from your customer. Figure out what ABM campaign / tactic to start with and just start there," said Daniel, "Start hyper focusing on solving that one challenge." 
-----
Join Sangram's "Becoming Intentional" newsletter for  1 min read on how to lead professionally, grow personally, and live fully. Only available on LinkedIn.