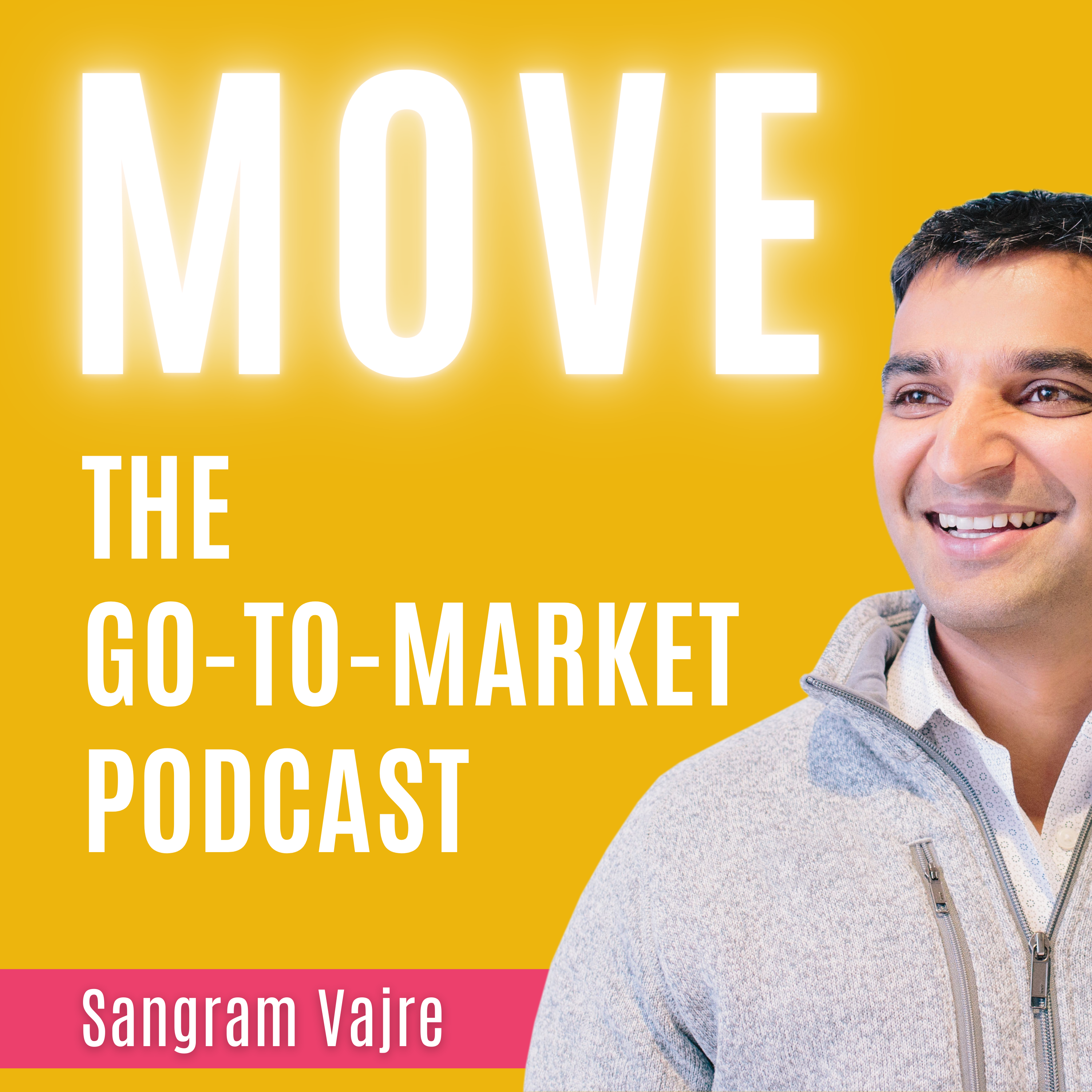 Episode 925  |  01:21:44 hours
925. Showing Up Consistently & Authentically for Brand Success
Episode 925  |  01:21:44 hours  |  08.19.2021
925. Showing Up Consistently & Authentically for Brand Success
This is a podcast episode titled, 925. Showing Up Consistently & Authentically for Brand Success. The summary for this episode is: <p>Your top competitor out-sells you month after month. After all the blood, sweat, and tears poured into your product, it feels cosmically abhorrent to allow the injustice.</p><p><br></p><p>Or said another way: what gives?</p><p><br></p><p>You can have the best product in the world and still undersell if the branding lacks in comparison—what makes your product different from every other on the market?</p><p><br></p><p>In this takeover series episode, Amber Khan talks with <a href="https://www.linkedin.com/in/davidbrier/" rel="noopener noreferrer" target="_blank">David Brier</a>, President and Creative Director of <a href="https://www.linkedin.com/company/dbd-international/" rel="noopener noreferrer" target="_blank">DBD Internationa</a>l, about branding's essential part of a product's success.&nbsp;</p><p><br></p><p>What we discuss:</p><p><br></p><ul><li>Discussing branding myths &amp; David's background</li><li>Differentiating from the competition</li><li>Avoiding branding mistakes</li><li>Crafting a brand story and gaining attention&nbsp;</li><li>Pointing out branding mistakes</li></ul><p><br></p><p><em>This is a #FlipMyFunnel podcast. Check us out </em><a href="https://itunes.apple.com/us/podcast/156-how-to-break-out-sales-obscurity-by-leveraging/id1155097337?i=1000417280289&amp;mt=2" rel="noopener noreferrer" target="_blank"><em>on Apple Podcasts</em></a><em>, </em><a href="https://open.spotify.com/show/6eUjrycMz5QTHHW6nee2Ao" rel="noopener noreferrer" target="_blank"><em>Spotify</em></a><em>, or </em><a href="https://flipmyfunnel.com/podcast/" rel="noopener noreferrer" target="_blank"><em>here</em></a><em>.</em></p><p><br></p><p>You can find Amber on&nbsp;<a href="https://www.linkedin.com/in/meetamberkhan/" rel="noopener noreferrer" target="_blank">LinkedIn</a>&nbsp;and on her website,&nbsp;<a href="https://app.casted.us/account/6/shows/dd80f5bf-3232-4b23-b7b8-6a44627ae575/episodes/amplifyology.com" rel="noopener noreferrer" target="_blank">amplifyology.com</a></p><p><em><span class="ql-cursor"></span></em></p><p><em>Listening on a desktop &amp; can't see the links? Just search for Flip My Funnel in your favorite podcast player.</em></p><p><br></p><p><br></p>
Your top competitor out-sells you month after month. After all the blood, sweat, and tears poured into your product, it feels cosmically abhorrent to allow the injustice.
Or said another way: what gives?
You can have the best product in the world and still undersell if the branding lacks in comparison—what makes your product different from every other on the market?
In this takeover series episode, Amber Khan talks with David Brier, President and Creative Director of DBD International, about branding's essential part of a product's success. 
What we discuss:
Discussing branding myths & David's background
Differentiating from the competition
Avoiding branding mistakes
Crafting a brand story and gaining attention 
Pointing out branding mistakes
This is a #FlipMyFunnel podcast. Check us out on Apple Podcasts, Spotify, or here.
You can find Amber on LinkedIn and on her website, amplifyology.com

Listening on a desktop & can't see the links? Just search for Flip My Funnel in your favorite podcast player.