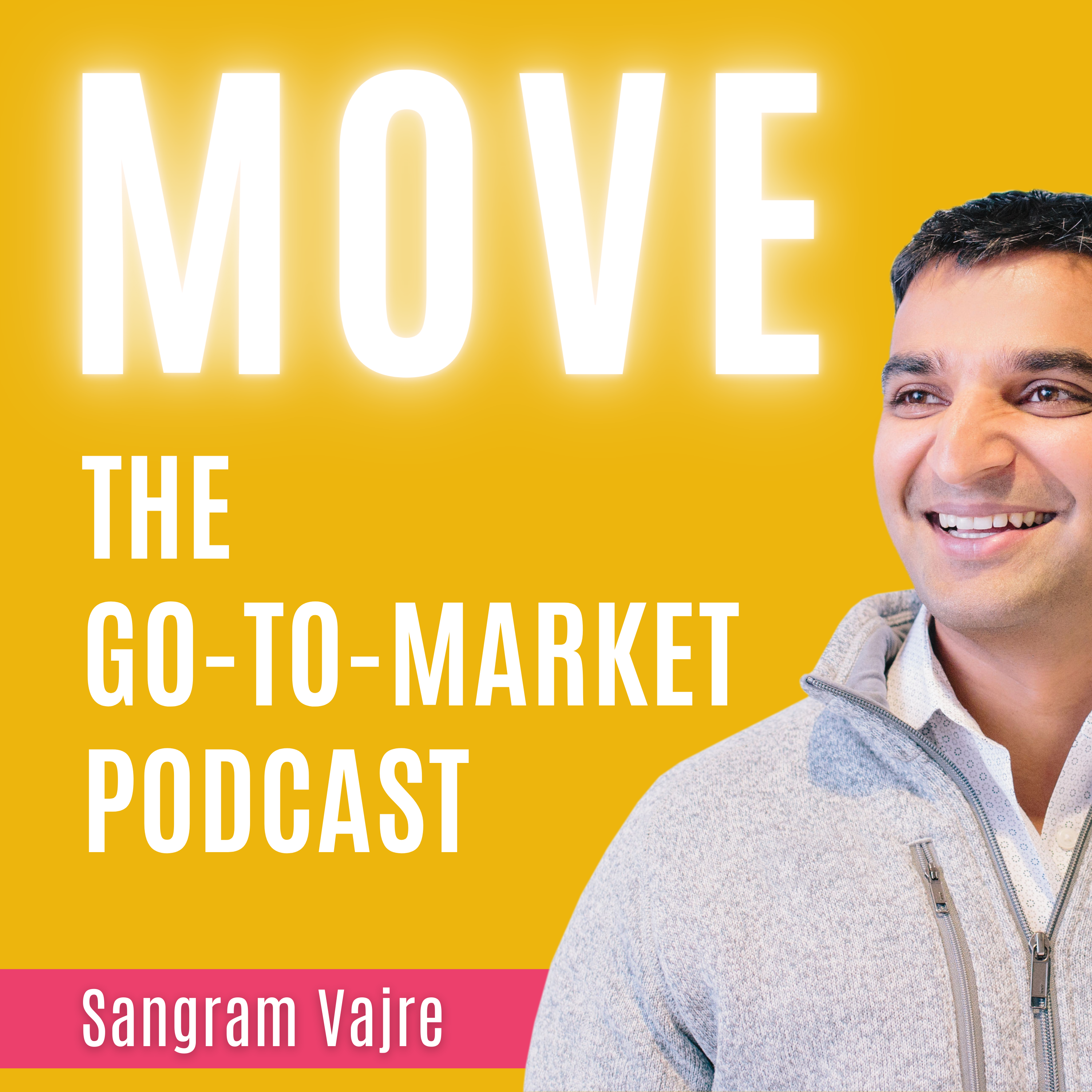 Episode -1  |  27:42 min
Bonus Episode: You Don't Have a Marketing Problem, You Have a Go to Market Problem
Episode -1  |  27:42 min  |  10.18.2021
Bonus Episode: You Don't Have a Marketing Problem, You Have a Go to Market Problem
This is a podcast episode titled, Bonus Episode: You Don't Have a Marketing Problem, You Have a Go to Market Problem. The summary for this episode is: <p>Most companies just don't get it.</p><p>The most successful companies are built on strong go-to-market teams. It's time to stop assuming it's a marketing problem and get to the root: Your CEO owning go-to-market. And our guest today is courageous enough to walk us through it with insight from his new book.&nbsp;</p><p><a href="https://www.linkedin.com/in/rowan-noronha/" rel="noopener noreferrer" target="_blank">Rowan Noronha</a>, VP Product Marketing and Founder at <a href="https://www.linkedin.com/company/product-marketing-community/" rel="noopener noreferrer" target="_blank">Product Marketing Community</a>, <a href="https://www.linkedin.com/in/megan-heuer/" rel="noopener noreferrer" target="_blank">Megan Heuer</a>, VP Strategic Initiatives at <a href="https://www.linkedin.com/company/winningbydesign/" rel="noopener noreferrer" target="_blank">Winning by Design</a>, <a href="https://www.linkedin.com/in/sangramvajre/" rel="noopener noreferrer" target="_blank">Sangram Vajre</a>, Chief Evangelist at <a href="https://www.linkedin.com/company/terminus-account-based-marketing/" rel="noopener noreferrer" target="_blank">Terminus</a>, discuss the questions and stages every company should be aware of in regards to their go-to-market strategy.&nbsp;</p><p>What we discussed:</p><p><br></p><ul><li>Understanding why great companies fail</li><li>The MOVE framework and its 4 questions</li><li>Knowing who owns go-to-market</li></ul><p><br></p><p>Check out this additional resource mentioned during the episode:&nbsp;</p><ul><li><a href="https://www.amazon.com/MOVE-4-question-Go-Market-Framework-ebook/dp/B09DLBF3S1" rel="noopener noreferrer" target="_blank">MOVE: The 4 Question Go-To-Market Framework By Sangram Vajre</a></li></ul><p><br></p><p><em>This is a #FlipMyFunnel podcast. Check us out </em><a href="https://itunes.apple.com/us/podcast/156-how-to-break-out-sales-obscurity-by-leveraging/id1155097337?i=1000417280289&amp;mt=2" rel="noopener noreferrer" target="_blank"><em>on Apple Podcasts</em></a><em>, </em><a href="https://open.spotify.com/show/6eUjrycMz5QTHHW6nee2Ao" rel="noopener noreferrer" target="_blank"><em>Spotify</em></a><em>, or </em><a href="https://flipmyfunnel.com/podcast/" rel="noopener noreferrer" target="_blank"><em>here</em></a><em>.</em></p><p><em>Listening on a desktop &amp; can't see the links? Just search for Flip My Funnel in your favorite podcast player.</em></p><p><br></p><p><br></p>
Most companies just don't get it.
The most successful companies are built on strong go-to-market teams. It's time to stop assuming it's a marketing problem and get to the root: Your CEO owning go-to-market. And our guest today is courageous enough to walk us through it with insight from his new book. 
Rowan Noronha, VP Product Marketing and Founder at Product Marketing Community, Megan Heuer, VP Strategic Initiatives at Winning by Design, Sangram Vajre, Chief Evangelist at Terminus, discuss the questions and stages every company should be aware of in regards to their go-to-market strategy. 
What we discussed:
Understanding why great companies fail
The MOVE framework and its 4 questions
Knowing who owns go-to-market
Check out this additional resource mentioned during the episode: 
This is a #FlipMyFunnel podcast. Check us out on Apple Podcasts, Spotify, or here.
Listening on a desktop & can't see the links? Just search for Flip My Funnel in your favorite podcast player.