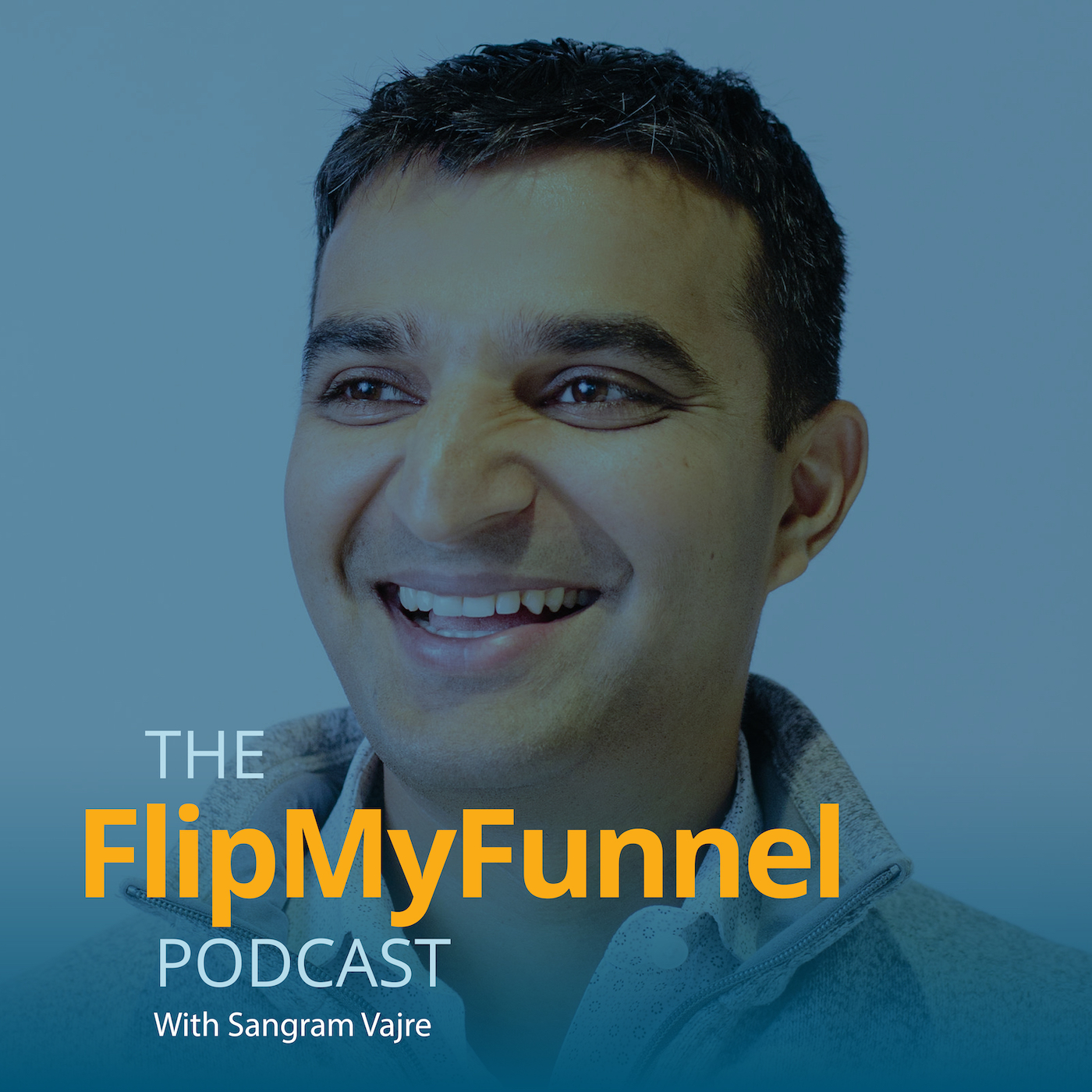 Episode 593  |  41:24 min
598. An Inside Look at Oracle's Account-Based Strategy
Episode 593  |  41:24 min  |  05.01.2020
598. An Inside Look at Oracle's Account-Based Strategy
This is a podcast episode titled, 598. An Inside Look at Oracle's Account-Based Strategy. The summary for this episode is: <p><span style="font-weight: 400;">Ready for an account-based strategy treat? This week</span> <a href= "https://ca.linkedin.com/in/stevewatt"><span style= "font-weight: 400;">Steve Watt</span></a> <span style= "font-weight: 400;">continues as a guest hos</span><span style= "font-weight: 400;">t on this takeover episode. He interviewed</span> <a href= "https://www.linkedin.com/in/kelvingee/"><span style= "font-weight: 400;">Kelvin Gee</span></a><span style= "font-weight: 400;">, Sr. Director of Modern Marketing Business Transformation.</span></p> <p><span style="font-weight: 400;">With a title like that, you know this interview is going to be packed with insights into revolutionary account-based strategy and tactics.</span></p> <p><span style="font-weight: 400;">Kelvin talks about accentuating your strengths, and hiding your weaknesses with your account-based strategy. (And, we even got him to share some of his tech stack secrets with us!)</span></p> <p><span style="font-weight: 400;">--------</span></p> <p class="p1">Join Sangram's "<a href= "https://www.linkedin.com/pulse/how-focus-most-important-work-your-life-hint-first-90-sangram-vajre/"><span class="s1">Becoming Intentional</span></a>" newsletter, read by over 10,000 leaders, for a 1-minute read on how to lead professionally, grow personally, and live fully. Only available on LinkedIn.</p>
Ready for an account-based strategy treat? This week Steve Watt continues as a guest host on this takeover episode. He interviewed Kelvin Gee, Sr. Director of Modern Marketing Business Transformation.
With a title like that, you know this interview is going to be packed with insights into revolutionary account-based strategy and tactics.
Kelvin talks about accentuating your strengths, and hiding your weaknesses with your account-based strategy. (And, we even got him to share some of his tech stack secrets with us!)
--------
Join Sangram's "Becoming Intentional" newsletter, read by over 10,000 leaders, for a 1-minute read on how to lead professionally, grow personally, and live fully. Only available on LinkedIn.