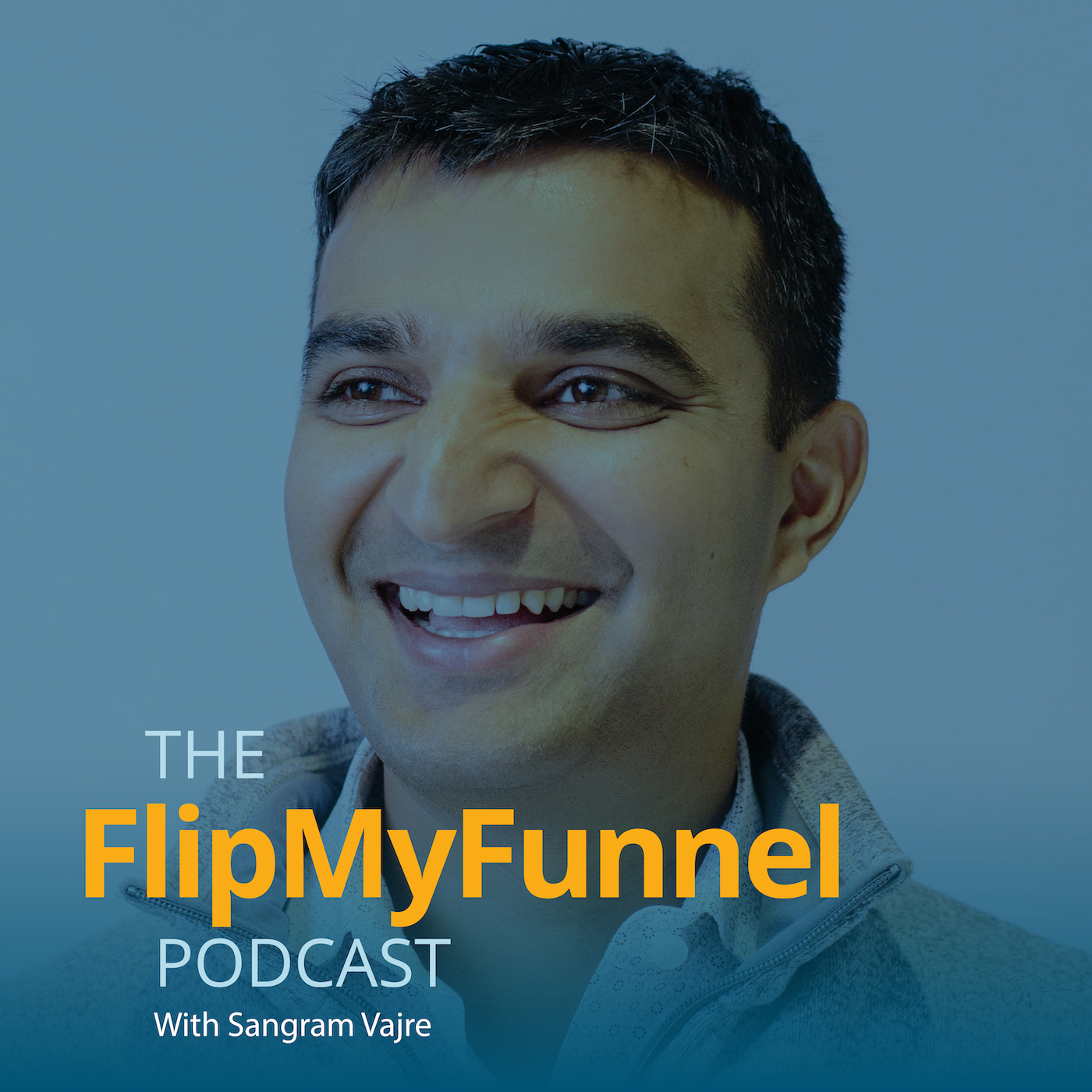 Episode 576  |  40:05 min
581. Exclusivity for All: How to Leverage ABM to Treat Everyone Like VIPs
Episode 576  |  40:05 min  |  04.07.2020
581. Exclusivity for All: How to Leverage ABM to Treat Everyone Like VIPs
This is a podcast episode titled, 581. Exclusivity for All: How to Leverage ABM to Treat Everyone Like VIPs. The summary for this episode is: <p><span style="font-weight: 400;">Have you ever been to one of those delis with the signed pictures of celebrities all over the wall? Maybe they had a sandwich named after the most prestigious A-lister to dine there?</span></p> <p><span style="font-weight: 400;">Those delis would have trouble surviving if they only catered to celebrities, right? But you certainly don't get a sandwich named after you for a visit.</span></p> <p><span style="font-weight: 400;">Well, one of the beauties of ABM is it can be used to treat everyone you do business with — big or small — like a sandwich-worthy VIP. </span></p> <p><span style="font-weight: 400;">On today's #FlipMyFunnel, special guest host</span> <a href= "https://www.linkedin.com/in/stevewatt/?originalSubdomain=ca"><span style="font-weight: 400;"> Steve Watt</span></a> <span style="font-weight: 400;">catches up with</span> <a href= "https://www.linkedin.com/in/ericmartinsap/"><span style= "font-weight: 400;">Eric Martin</span></a><span style= "font-weight: 400;">, VP of Account-Based Marketing at</span> <a href="https://www.sap.com/index.html"><span style= "font-weight: 400;">SAP</span></a><span style="font-weight: 400;">, to find out how a giant like SAP is extending their brand of exclusivity to smaller companies. </span></p> <p><em><span style="font-weight: 400;">This #TakeoverTuesday post is based on a podcast with special host</span></em> <a href= "https://www.linkedin.com/in/stevewatt/?originalSubdomain=ca"><em><span style="font-weight: 400;"> Steve Watt</span></em></a> <em><span style="font-weight: 400;">and guest</span></em> <a href= "https://www.linkedin.com/in/stevewatt/?originalSubdomain=ca"><em><span style="font-weight: 400;"> Eric Martin</span></em></a><em><span style="font-weight: 400;">. If you'd like to listen to the full episode, you can check it out</span></em> <a href= "https://itunes.apple.com/us/podcast/156-how-to-break-out-sales-obscurity-by-leveraging/id1155097337?i=1000417280289&mt=2"> <strong><em>here</em></strong></a><em><span style= "font-weight: 400;">.</span></em></p> <p><em><span style="font-weight: 400;">-------</span></em></p> <p class="p1">Join Sangram's "<a href= "https://www.linkedin.com/pulse/how-focus-most-important-work-your-life-hint-first-90-sangram-vajre/"><span class="s1">Becoming Intentional</span></a>" newsletter, read by over 10,000 leaders, for a 1-minute read on how to lead professionally, grow personally, and live fully. Only available on LinkedIn.</p>
Have you ever been to one of those delis with the signed pictures of celebrities all over the wall? Maybe they had a sandwich named after the most prestigious A-lister to dine there?
Those delis would have trouble surviving if they only catered to celebrities, right? But you certainly don't get a sandwich named after you for a visit.
Well, one of the beauties of ABM is it can be used to treat everyone you do business with — big or small — like a sandwich-worthy VIP. 
On today's #FlipMyFunnel, special guest host Steve Watt catches up with Eric Martin, VP of Account-Based Marketing at SAP, to find out how a giant like SAP is extending their brand of exclusivity to smaller companies. 
This #TakeoverTuesday post is based on a podcast with special host Steve Watt and guest Eric Martin. If you'd like to listen to the full episode, you can check it out here.
-------
Join Sangram's "Becoming Intentional" newsletter, read by over 10,000 leaders, for a 1-minute read on how to lead professionally, grow personally, and live fully. Only available on LinkedIn.