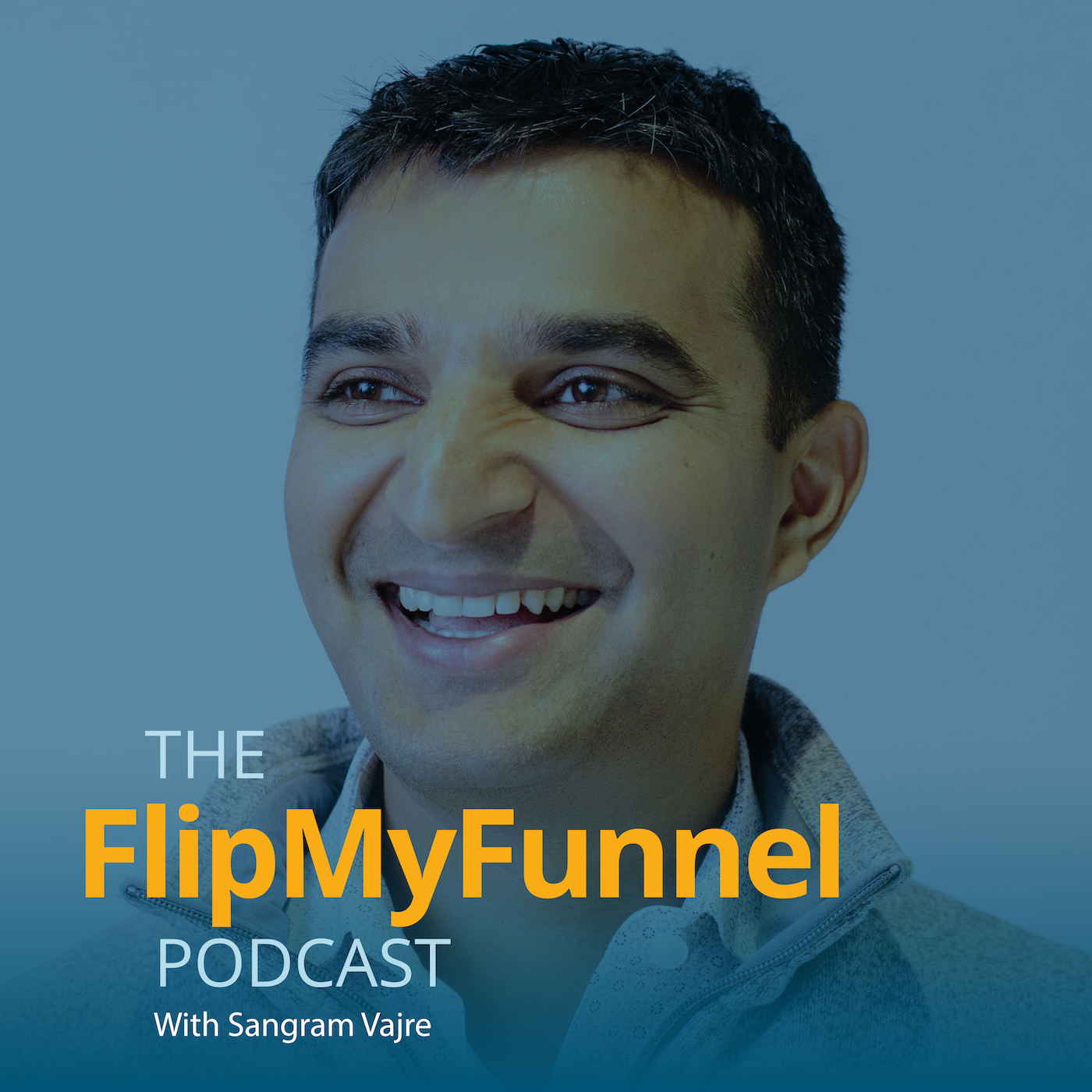 Episode 458  |  07:17 min
460: Rewriting History By Reframing The Problem
Episode 458  |  07:17 min  |  11.04.2019
460: Rewriting History By Reframing The Problem
This is a podcast episode titled, 460: Rewriting History By Reframing The Problem. The summary for this episode is: <p><span style="font-weight: 400;">It's another episode of Sangram's Big Idea Friday. In this episode of the</span> <a href= "https://itunes.apple.com/us/podcast/flipmyfunnel-podcast/id1155097337?mt=2"> <span style="font-weight: 400;">Flip My Funnel</span></a> <span style="font-weight: 400;">podcast Sangram talks about how to rewrite history. </span></p> <p> </p> <p><span style="font-weight: 400;">You can rewrite history if you can reframe the problem. </span></p> <p> </p> <p><span style="font-weight: 400;">We're all really good at excuses. We constantly come up with lies that we tell ourselves for why we can't do something.</span></p> <p> </p> <p><span style="font-weight: 400;">But there's an alternative: reframe the problem. </span></p> <p> </p> <div class= "product-hero-desc product-hero-desc--spacer-bottom-large"> <p dir="ltr" data-test-bidi="">Call me crazy but here's what I am doing - Text ABMisB2B to 33777 to receive a copy of Sangram's newest book.</p> <p dir="ltr" data-test-bidi=""> </p> <p dir="ltr" data-test-bidi="">This is gift to YOU as a listener for a limited time! All I ask is for a review of the book on Amazon when you are done reading. Deal?</p> </div>
It's another episode of Sangram's Big Idea Friday. In this episode of the Flip My Funnel podcast Sangram talks about how to rewrite history. 
You can rewrite history if you can reframe the problem. 
We're all really good at excuses. We constantly come up with lies that we tell ourselves for why we can't do something.
But there's an alternative: reframe the problem. 
Call me crazy but here's what I am doing - Text ABMisB2B to 33777 to receive a copy of Sangram's newest book.
This is gift to YOU as a listener for a limited time! All I ask is for a review of the book on Amazon when you are done reading. Deal?