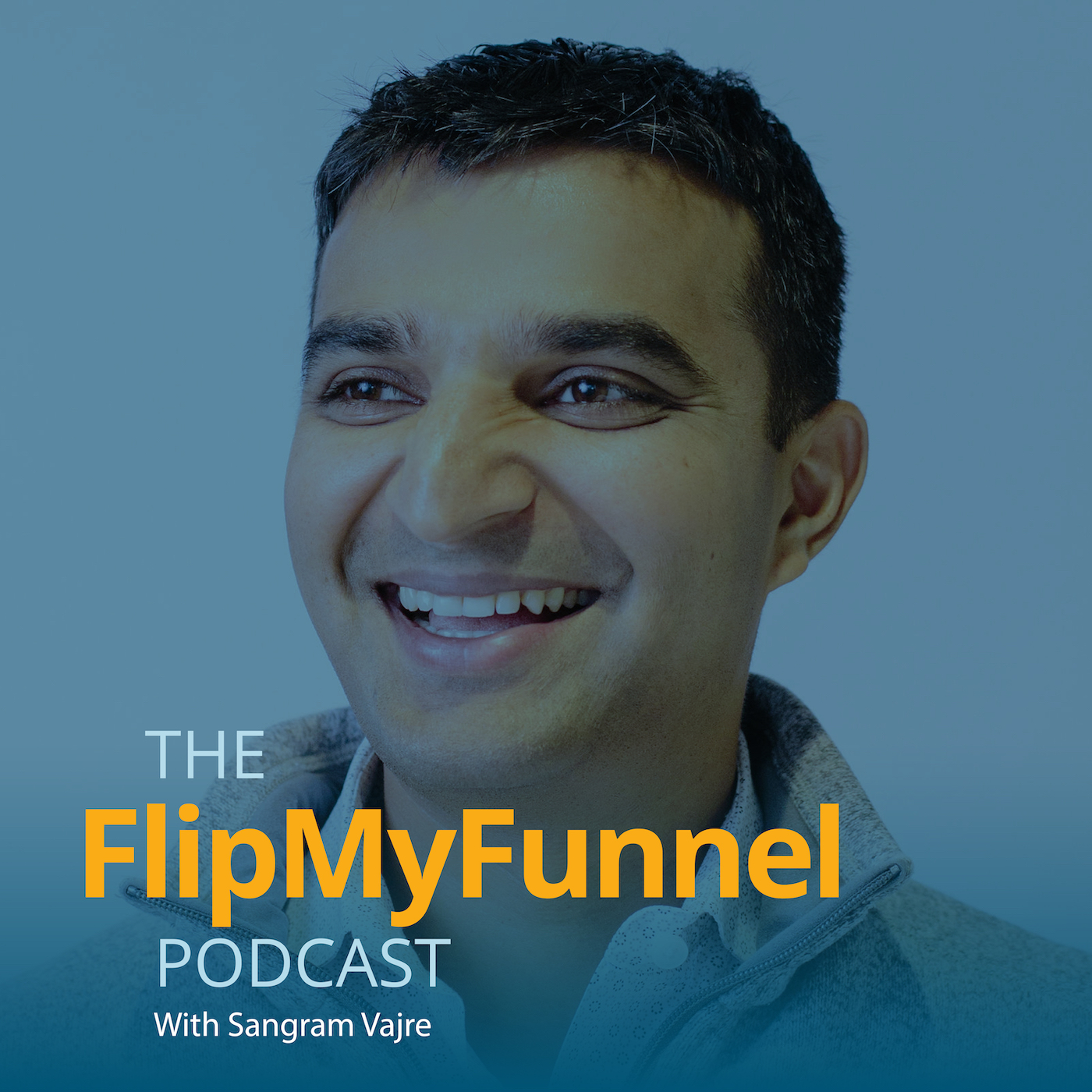 Episode 374  |  26:04 min
376: What Do You Do With A Gun Pointed In Your Face? w/ Erik Seversen
Episode 374  |  26:04 min  |  08.27.2019
376: What Do You Do With A Gun Pointed In Your Face? w/ Erik Seversen
This is a podcast episode titled, 376: What Do You Do With A Gun Pointed In Your Face? w/ Erik Seversen. The summary for this episode is: <p><span style="font-weight: 400;">Fear can be devastating.</span></p> <p><span style="font-weight: 400;">On the other hand, as</span> <a href="https://erikseversen.com/"><span style= "font-weight: 400;">Erik Seversen</span></a> <span style= "font-weight: 400;">discovered, it can be one of the most energizing forces around.</span></p> <p><span style="font-weight: 400;">On today's episode of the</span> <a href= "https://itunes.apple.com/us/podcast/flipmyfunnel-podcast/id1155097337?mt=2"> <span style="font-weight: 400;">FlipMyFunnel</span></a> <span style="font-weight: 400;">podcast, Erik, the author of</span> <a href="https://www.amazon.com/dp/B07JY9XV4Q"><em><span style= "font-weight: 400;">Ordinary to Extraordinary</span></em></a><span style="font-weight: 400;">, shared how the lesson he learned while a gun was pointed straight at his head has helped him in business.</span></p>
Fear can be devastating.
On the other hand, as Erik Seversen discovered, it can be one of the most energizing forces around.
On today's episode of the FlipMyFunnel podcast, Erik, the author of Ordinary to Extraordinary, shared how the lesson he learned while a gun was pointed straight at his head has helped him in business.