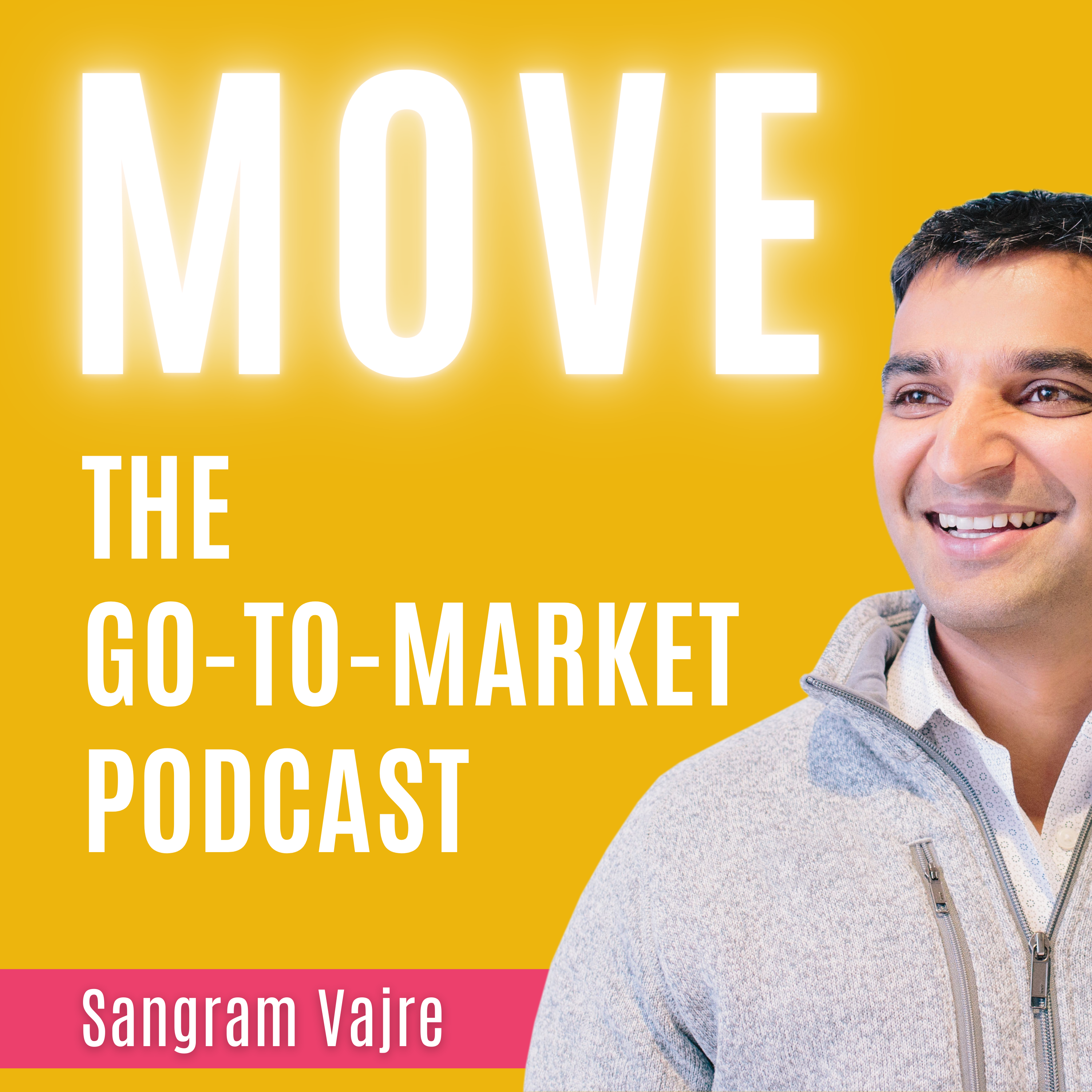 Episode 928  |  01:03:08 hours
928. Product-First Marketing: Product Experience Is Your Brand
Episode 928  |  01:03:08 hours  |  08.25.2021
928. Product-First Marketing: Product Experience Is Your Brand
This is a podcast episode titled, 928. Product-First Marketing: Product Experience Is Your Brand. The summary for this episode is: <p>Most marketers, if you asked for the number one thing you'd really want to understand in their field, will probably roll their eyes, look at you like you're stupid and say something like: "Your buyer persona," or even, "The market, <em>duh</em>."&nbsp;</p><p><br></p><p>And most marketers would be wrong…&nbsp;</p><p><br></p><p>What you need to understand more than anything else is <em>your product.</em></p><p><br></p><p>In this Takeover episode, host Amber Khan speaks with <a href="https://www.linkedin.com/in/schartdirk/en" rel="noopener noreferrer" target="_blank">Dirk Schart</a>, Chief Marketing Officer &amp; President at<a href="https://www.re-flekt.com/" rel="noopener noreferrer" target="_blank"> RE'FLEKT</a>, who is championing product-first marketing — an approach that creates more cross-team collaboration and, ultimately, more successful marketing</p><p><br></p><p>They discuss:</p><ul><li>Why writing about your product is not the same as understanding it</li><li>Why marketers need to work more closely with product development teams</li><li>Practical ways to shift to a product-first mindset</li></ul><p><br></p><p><em>This is a #FlipMyFunnel podcast. Check us out </em><a href="https://itunes.apple.com/us/podcast/156-how-to-break-out-sales-obscurity-by-leveraging/id1155097337?i=1000417280289&amp;mt=2" rel="noopener noreferrer" target="_blank"><em>on Apple Podcasts</em></a><em>, </em><a href="https://open.spotify.com/show/6eUjrycMz5QTHHW6nee2Ao" rel="noopener noreferrer" target="_blank"><em>Spotify</em></a><em>, or </em><a href="https://flipmyfunnel.com/podcast/" rel="noopener noreferrer" target="_blank"><em>here</em></a><em>.</em></p><p><br></p><p>You can find Amber on&nbsp;<a href="https://www.linkedin.com/in/meetamberkhan/" rel="noopener noreferrer" target="_blank">LinkedIn</a>&nbsp;and on her website,&nbsp;<a href="https://app.casted.us/account/6/shows/dd80f5bf-3232-4b23-b7b8-6a44627ae575/episodes/amplifyology.com" rel="noopener noreferrer" target="_blank">amplifyology.com</a><em></em></p><p><br></p><p><em>And if a thriving community of growth-oriented marketers sounds like your kind of place, be sure to check out </em><a href="https://www.peak.community." rel="noopener noreferrer" target="_blank"><em>PEAK Community</em></a><em>.</em></p>
Most marketers, if you asked for the number one thing you'd really want to understand in their field, will probably roll their eyes, look at you like you're stupid and say something like: "Your buyer persona," or even, "The market, duh." 
And most marketers would be wrong… 
What you need to understand more than anything else is your product.
In this Takeover episode, host Amber Khan speaks with Dirk Schart, Chief Marketing Officer & President at RE'FLEKT, who is championing product-first marketing — an approach that creates more cross-team collaboration and, ultimately, more successful marketing
They discuss:
Why writing about your product is not the same as understanding it
Why marketers need to work more closely with product development teams
Practical ways to shift to a product-first mindset
This is a #FlipMyFunnel podcast. Check us out on Apple Podcasts, Spotify, or here.
You can find Amber on LinkedIn and on her website, amplifyology.com
And if a thriving community of growth-oriented marketers sounds like your kind of place, be sure to check out PEAK Community.