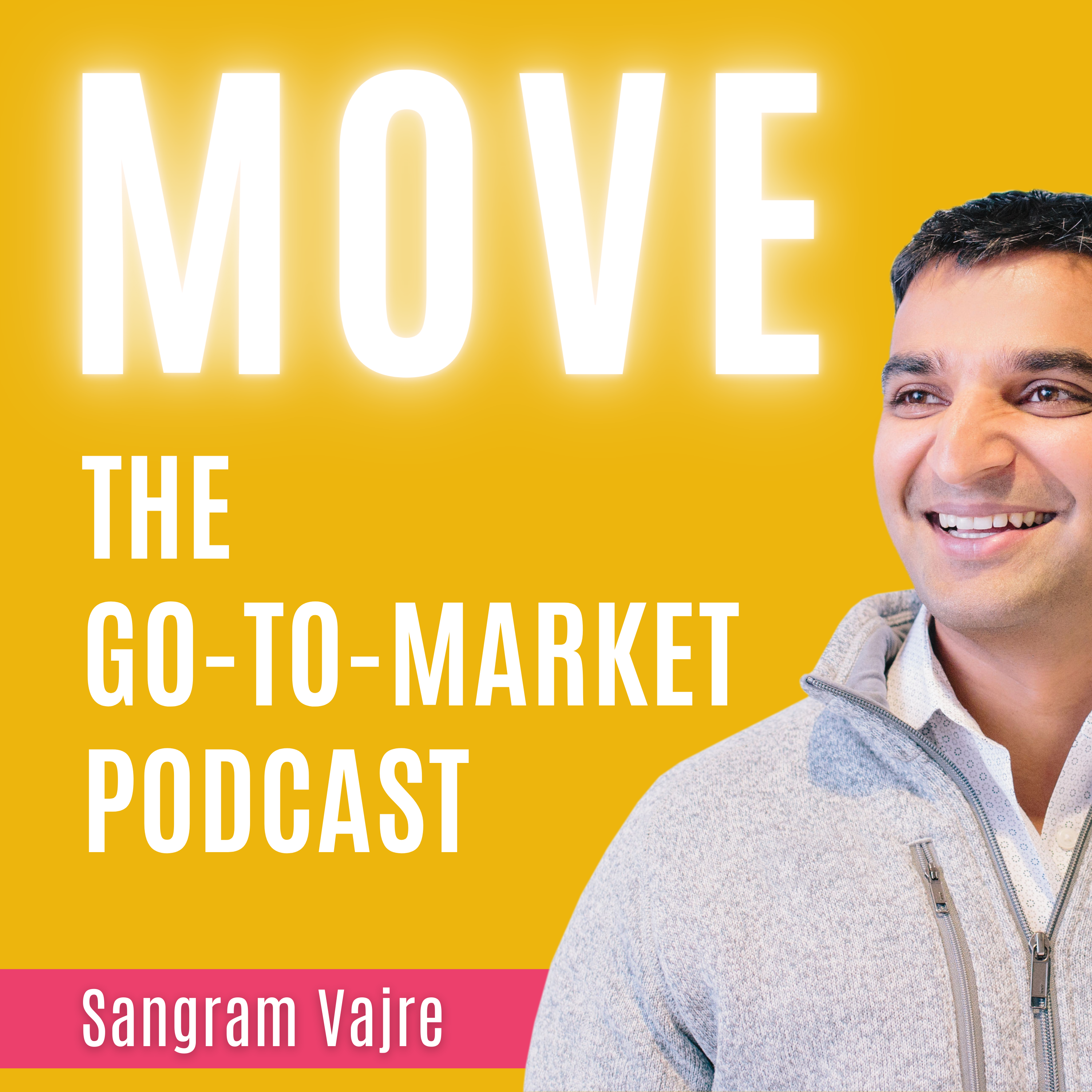 Episode 973  |  28:39 min
973: Keeping An Edge In The Market w/ Competitive Enablement
Episode 973  |  28:39 min  |  10.26.2021
973: Keeping An Edge In The Market w/ Competitive Enablement
This is a podcast episode titled, 973: Keeping An Edge In The Market w/ Competitive Enablement. The summary for this episode is: <p>Your company doesn't exist in a vacuum. It's a push and pull relationship with competing companies. Ignoring key aspects of direct competitors is a misstep that can inhibit the go-to-market team and, ultimately, your success.</p><p><br></p><p><a href="https://www.linkedin.com/in/sudeepeldocherian/" rel="noopener noreferrer" target="_blank">Sudeep Cherian</a>, Senior Director and Head of Global Product and Solutions Marketing at <a href="https://www.linkedin.com/company/linkedin/" rel="noopener noreferrer" target="_blank">LinkedIn</a>, discusses competitive enablement and how it helps his team win business.&nbsp;</p><p>Sudeep covers:</p><p><br></p><ul><li>Internal team structure &amp; collaboration tactics&nbsp;</li><li>The difference between sales enablement &amp; revenue enablement</li><li>Finding &amp; obtaining relevant intel on competitors&nbsp;</li><li>Measuring success in relation with sales enablement</li></ul><p><br></p><p><em>This is a #FlipMyFunnel podcast. Check us out </em><a href="https://itunes.apple.com/us/podcast/156-how-to-break-out-sales-obscurity-by-leveraging/id1155097337?i=1000417280289&amp;mt=2" rel="noopener noreferrer" target="_blank"><em>on Apple Podcasts</em></a><em>, </em><a href="https://open.spotify.com/show/6eUjrycMz5QTHHW6nee2Ao" rel="noopener noreferrer" target="_blank"><em>Spotify</em></a><em>, or </em><a href="https://flipmyfunnel.com/podcast/" rel="noopener noreferrer" target="_blank"><em>here</em></a><em>.</em></p><p><em>Listening on a desktop &amp; can't see the links? Just search for Flip My Funnel in your favorite podcast player.</em></p><p><br></p><p><br></p>
Your company doesn't exist in a vacuum. It's a push and pull relationship with competing companies. Ignoring key aspects of direct competitors is a misstep that can inhibit the go-to-market team and, ultimately, your success.
Sudeep Cherian, Senior Director and Head of Global Product and Solutions Marketing at LinkedIn, discusses competitive enablement and how it helps his team win business. 
Sudeep covers:
Internal team structure & collaboration tactics 
The difference between sales enablement & revenue enablement
Finding & obtaining relevant intel on competitors 
Measuring success in relation with sales enablement
This is a #FlipMyFunnel podcast. Check us out on Apple Podcasts, Spotify, or here.
Listening on a desktop & can't see the links? Just search for Flip My Funnel in your favorite podcast player.