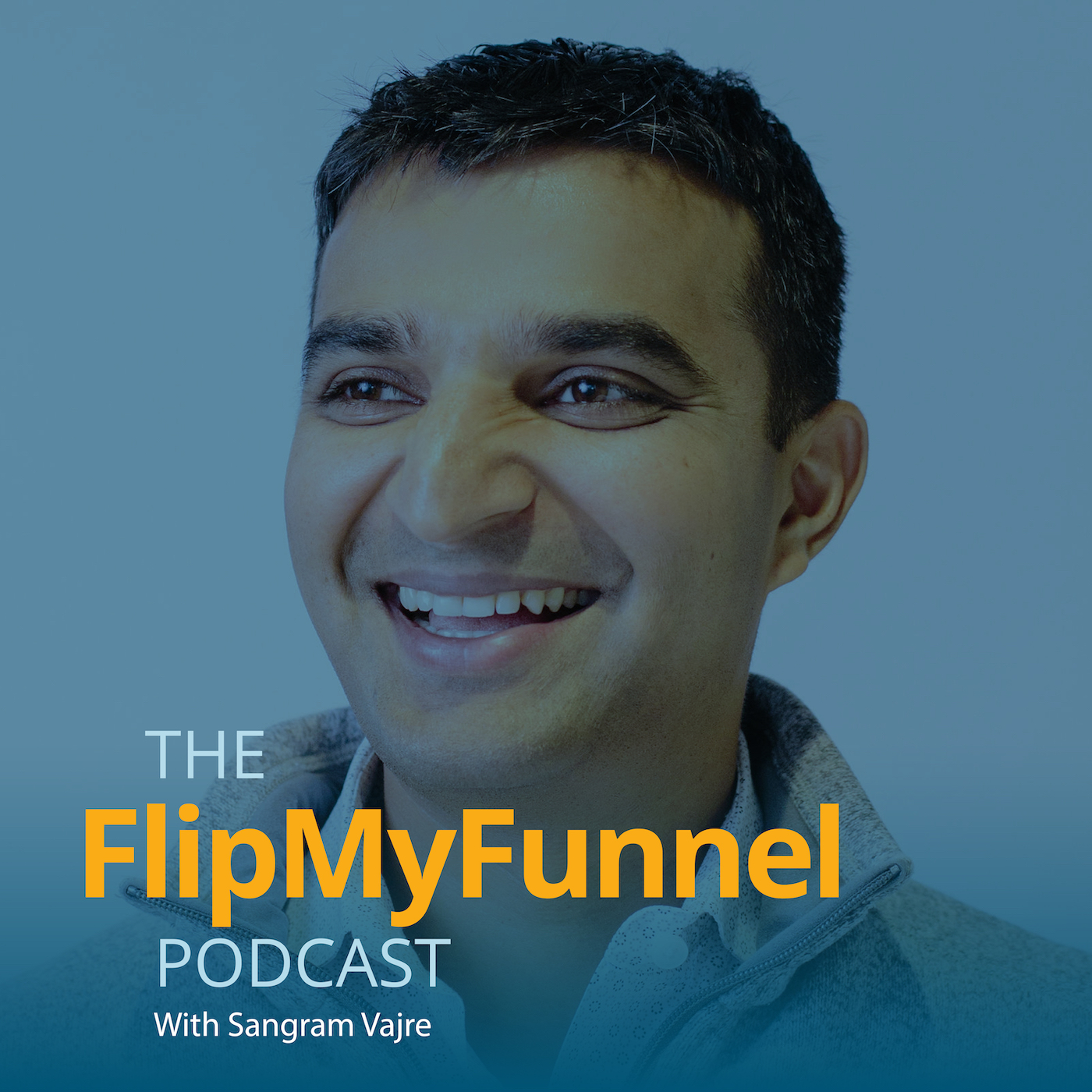 Episode 510  |  29:45 min
513. B2BSMX: Building a Buyer-Focused Sales Process
Episode 510  |  29:45 min  |  12.26.2019
513. B2BSMX: Building a Buyer-Focused Sales Process
This is a podcast episode titled, 513. B2BSMX: Building a Buyer-Focused Sales Process. The summary for this episode is: <p><span style="font-weight: 400;">As marketing and sales pros, we're at a major pivotal point in SaaS right now.</span></p> <p><span style="font-weight: 400;">The market is bloated with products that a lot of us don't fully understand. And we're faced with one of two choices:</span></p> <p><span style="font-weight: 400;">To continue working in uncertainty, diminishing the buyer's experience as we sink deeper into obscurity. Or, to harness the information that's at our fingertips and foster the best matches between customer and product.</span></p> <p><span style="font-weight: 400;">Diving deeper into this topic from the stage at</span> <a href= "https://b2bsalesmarketing.exchange/"><span style= "font-weight: 400;">B2BSMX 2019</span></a> <span style= "font-weight: 400;">is</span> <a href= "https://www.linkedin.com/in/jakedunlap/"><span style= "font-weight: 400;">Jake Dunlap</span></a><span style= "font-weight: 400;">, CEO at</span> <a href= "https://skaled.com/"><span style="font-weight: 400;">Skaled Consulting</span></a> <span style="font-weight: 400;">and revolutionary of modern sales and marketing.</span></p> <p><strong>He covers:</strong></p> <ul> <li style="font-weight: 400;"><span style="font-weight: 400;">Why the current buyer's experience is dangerously disconnected</span></li> <li style="font-weight: 400;"><span style= "font-weight: 400;">Trends every marketer should be aware of</span></li> <li style="font-weight: 400;"><span style="font-weight: 400;">How to move marketing and sales into the next generation</span></li> </ul> <p><em><span style="font-weight: 400;">To listen to this episode and more like it, you can subscribe to #FlipMyFunnel on</span></em> <a href= "https://podcasts.apple.com/us/podcast/flipmyfunnel-podcast/id1155097337?mt=2"> <em><span style="font-weight: 400;">Apple Podcasts</span></em></a> <em><span style="font-weight: 400;">or</span></em> <a href= "https://flipmyfunnel.com/podcast/"><em><span style= "font-weight: 400;">tune in on our website</span></em></a><em><span style= "font-weight: 400;">.</span></em></p>
As marketing and sales pros, we're at a major pivotal point in SaaS right now.
The market is bloated with products that a lot of us don't fully understand. And we're faced with one of two choices:
To continue working in uncertainty, diminishing the buyer's experience as we sink deeper into obscurity. Or, to harness the information that's at our fingertips and foster the best matches between customer and product.
Diving deeper into this topic from the stage at B2BSMX 2019 is Jake Dunlap, CEO at Skaled Consulting and revolutionary of modern sales and marketing.
He covers:
Why the current buyer's experience is dangerously disconnected

Trends every marketer should be aware of

How to move marketing and sales into the next generation
To listen to this episode and more like it, you can subscribe to #FlipMyFunnel on Apple Podcasts or tune in on our website.