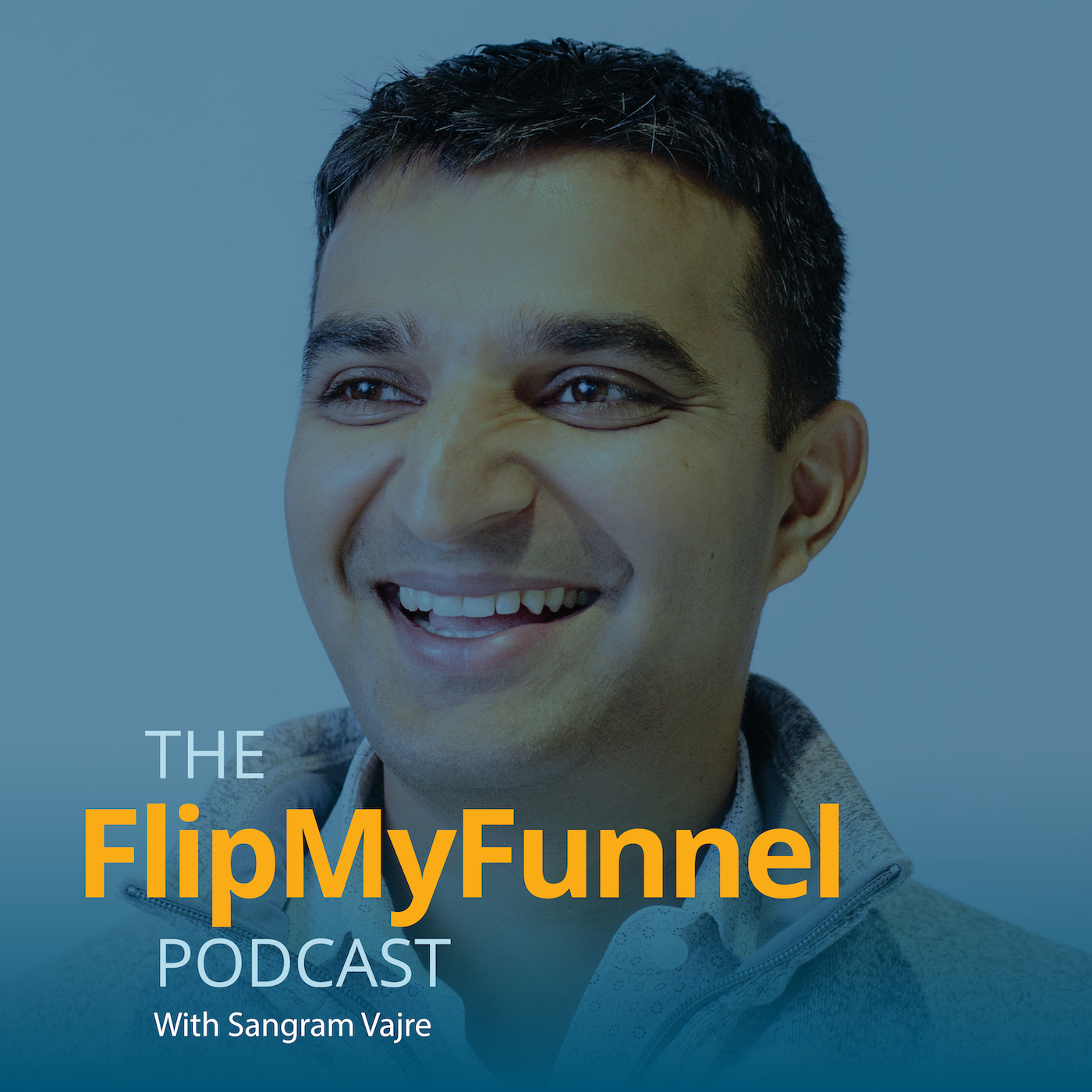 Episode 362  |  33:11 min
364: How 1 Team Scored a 95% Win Rate w/ Jillian Gartner
Episode 362  |  33:11 min  |  08.27.2019
364: How 1 Team Scored a 95% Win Rate w/ Jillian Gartner
This is a podcast episode titled, 364: How 1 Team Scored a 95% Win Rate w/ Jillian Gartner. The summary for this episode is: <p><span style="font-weight: 400;">She's back.</span></p> <p><span style="font-weight: 400;">A while ago on</span> <a href= "https://flipmyfunnel.com/how-thomson-reuters-runs-their-abm-program-at-scale-with-these-5-strategies-w-jillian-gartner/"> <span style="font-weight: 400;">episode 259</span></a> <span style= "font-weight: 400;">of #FlipMyFunnel, ABMer</span> <a href= "https://www.linkedin.com/in/jillianegartner/"><span style= "font-weight: 400;">Jillian Gartner</span></a> <span style= "font-weight: 400;">talked about her 95% win rate with ABM. People had questions about how she did it, so we invited her back!</span></p> <p><span style="font-weight: 400;">She joined us at our all-hands staff meeting for an overview of her ABM program at Thomson Reuters Legal, where she's the Growth Marketing Leader & Director of Account-Based Marketing. We turned that meeting into this podcast episode, where she unpacked her insane win rate and how she did it.</span></p> <p><span style="font-weight: 400;">On this episode, we'll unpack her 3-tiered ABM approach, how she ensures marketing & sales are always working in tandem, and the different tactics and strategies for each tier.</span></p> <p> </p>
She's back.
A while ago on episode 259 of #FlipMyFunnel, ABMer Jillian Gartner talked about her 95% win rate with ABM. People had questions about how she did it, so we invited her back!
She joined us at our all-hands staff meeting for an overview of her ABM program at Thomson Reuters Legal, where she's the Growth Marketing Leader & Director of Account-Based Marketing. We turned that meeting into this podcast episode, where she unpacked her insane win rate and how she did it.
On this episode, we'll unpack her 3-tiered ABM approach, how she ensures marketing & sales are always working in tandem, and the different tactics and strategies for each tier.