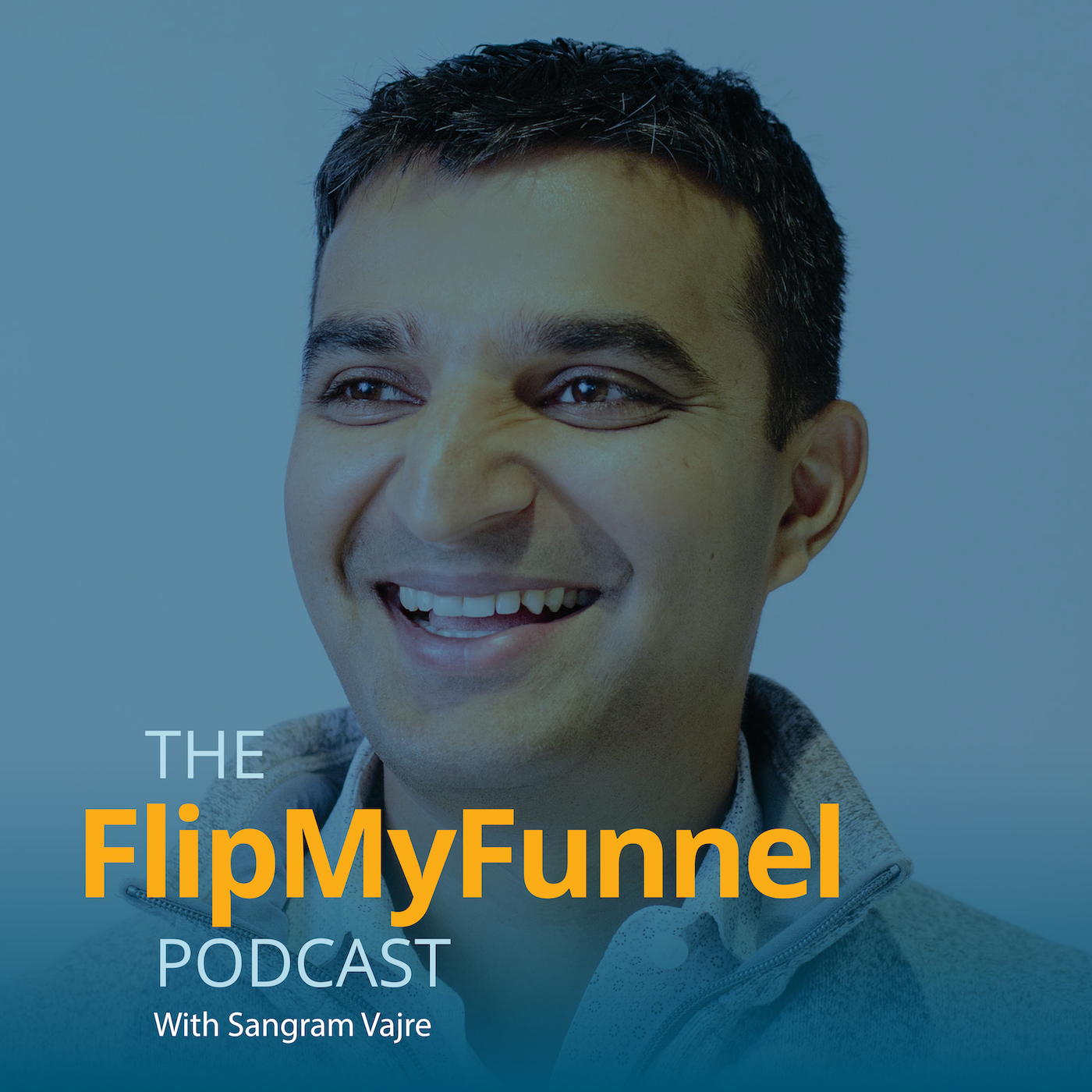 Episode 441  |  42:37 min
443: LIVE from INBOUND: How Curiosity Can Make You a Better Leader w/ Eric Smith
Episode 441  |  42:37 min  |  11.04.2019
443: LIVE from INBOUND: How Curiosity Can Make You a Better Leader w/ Eric Smith
This is a podcast episode titled, 443: LIVE from INBOUND: How Curiosity Can Make You a Better Leader w/ Eric Smith. The summary for this episode is: <p><span style="font-weight: 400;">What happens to our childlike wonder when we get older?</span></p> <p><span style="font-weight: 400;">That same curiosity is essential for growing into a better leader.</span></p> <p><a href= "https://www.linkedin.com/in/bradsmithintuit/"><span style= "font-weight: 400;">Brad Smith</span></a><span style= "font-weight: 400;">, Executive Chairman and former CEO of</span> <a href="https://www.intuit.com/"><span style= "font-weight: 400;">Intuit</span></a><span style= "font-weight: 400;">, lays out the most essential responsibilities of the CEO and how a good sense of curiosity helps with them.</span></p> <p><span style="font-weight: 400;">Live from</span> <a href= "https://www.inbound.com/"><span style= "font-weight: 400;">INBOUND</span></a><span style= "font-weight: 400;">, we cover:</span></p> <ul> <li style="font-weight: 400;"><span style="font-weight: 400;">The CEO's #1 job</span></li> <li style="font-weight: 400;"><span style="font-weight: 400;">Being in the business of people</span></li> <li style="font-weight: 400;"><span style= "font-weight: 400;">Building an all-star team vs. a team of all-stars</span></li> <li style="font-weight: 400;"><span style= "font-weight: 400;">Learning what's most important in life</span></li> </ul> <p><em><span style="font-weight: 400;">To listen to this episode and more like it, you can subscribe to #FlipMyFunnel on</span></em> <a href= "https://podcasts.apple.com/us/podcast/flipmyfunnel-podcast/id1155097337?mt=2"> <em><span style="font-weight: 400;">Apple Podcasts</span></em></a> <em><span style="font-weight: 400;">or</span></em> <a href= "https://flipmyfunnel.com/podcast/"><em><span style= "font-weight: 400;">tune in on our website</span></em></a><em><span style= "font-weight: 400;">.</span></em></p> <div class="def"> <div class="def"> <div class="def"> <p>Call me crazy but here's what I am doing - Text ABMisB2B to 33777 to receive a copy of <a href= "https://www.amazon.com/Abm-Is-B2B/dp/194085895X">Sangram's newest book</a>. This is gift to YOU as a listener for a limited time! All I ask is for a review of the book on Amazon when you are done reading. Deal?</p> </div> </div> </div> <div class="def"> </div>
What happens to our childlike wonder when we get older?
That same curiosity is essential for growing into a better leader.
Brad Smith, Executive Chairman and former CEO of Intuit, lays out the most essential responsibilities of the CEO and how a good sense of curiosity helps with them.
Live from INBOUND, we cover:
The CEO's #1 job

Being in the business of people

Building an all-star team vs. a team of all-stars

Learning what's most important in life
To listen to this episode and more like it, you can subscribe to #FlipMyFunnel on Apple Podcasts or tune in on our website.
Call me crazy but here's what I am doing - Text ABMisB2B to 33777 to receive a copy of Sangram's newest book. This is gift to YOU as a listener for a limited time! All I ask is for a review of the book on Amazon when you are done reading. Deal?