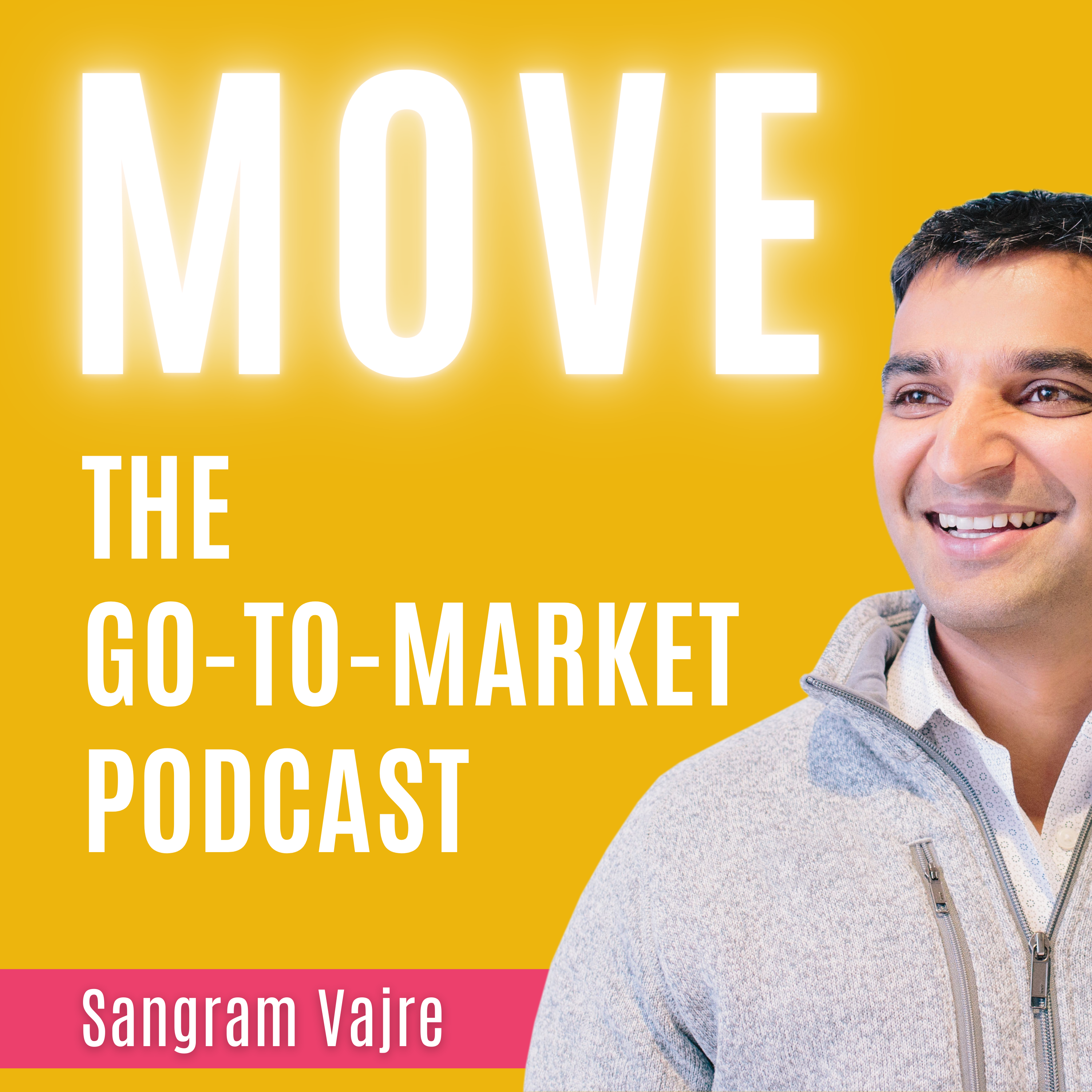 Episode 923  |  01:10:37 hours
923. The Sean Connery of Business & Marketing: Better Content Tactics
Episode 923  |  01:10:37 hours  |  08.17.2021
923. The Sean Connery of Business & Marketing: Better Content Tactics
This is a podcast episode titled, 923. The Sean Connery of Business & Marketing: Better Content Tactics. The summary for this episode is: <p>Repeat after me: Not all content is created equal. As the first ingredient of the lead generation recipe, it's essential to get it right — but not enough on it's own. Mixing all the ingredients of marketing together can be a subtle art: one our guest is willing to share with us.&nbsp;&nbsp;</p><p><br></p><p>In this takeover series episode, Amber Khan talks with <a href="https://www.linkedin.com/in/darrylpraill/?originalSubdomain=ca" rel="noopener noreferrer" target="_blank">Darryl Praill</a>, CRO at <a href="https://www.linkedin.com/company/vanillasoft/" rel="noopener noreferrer" target="_blank">VanillaSoft</a>, about his experience in marketing and tactics to beat out the competition.</p><p><br></p><p>What we discuss:</p><p><br></p><ul><li>Discussing content myths</li><li>Investing fears &amp; content mistakes</li><li>Building reputation how-tos</li><li>Creating &amp; budgeting contagious content</li><li>Future trends for content</li></ul><p><br></p><p><em>This is a #FlipMyFunnel podcast. Check us out </em><a href="https://itunes.apple.com/us/podcast/156-how-to-break-out-sales-obscurity-by-leveraging/id1155097337?i=1000417280289&amp;mt=2" rel="noopener noreferrer" target="_blank"><em>on Apple Podcasts</em></a><em>, </em><a href="https://open.spotify.com/show/6eUjrycMz5QTHHW6nee2Ao" rel="noopener noreferrer" target="_blank"><em>Spotify</em></a><em>, or </em><a href="https://flipmyfunnel.com/podcast/" rel="noopener noreferrer" target="_blank"><em>here</em></a><em>.</em></p><p><br></p><p>You can find Amber on <a href="https://www.linkedin.com/in/meetamberkhan/" rel="noopener noreferrer" target="_blank">LinkedIn</a> and on her website, <a href="https://app.casted.us/account/6/shows/dd80f5bf-3232-4b23-b7b8-6a44627ae575/episodes/amplifyology.com" rel="noopener noreferrer" target="_blank">amplifyology.com</a></p><p><em></em></p><p><em>Listening on a desktop &amp; can't see the links? Just search for Flip My Funnel in your favorite podcast player.</em></p>
Repeat after me: Not all content is created equal. As the first ingredient of the lead generation recipe, it's essential to get it right — but not enough on it's own. Mixing all the ingredients of marketing together can be a subtle art: one our guest is willing to share with us.  
In this takeover series episode, Amber Khan talks with Darryl Praill, CRO at VanillaSoft, about his experience in marketing and tactics to beat out the competition.
What we discuss:
Discussing content myths
Investing fears & content mistakes
Building reputation how-tos
Creating & budgeting contagious content
Future trends for content
This is a #FlipMyFunnel podcast. Check us out on Apple Podcasts, Spotify, or here.
You can find Amber on LinkedIn and on her website, amplifyology.com

Listening on a desktop & can't see the links? Just search for Flip My Funnel in your favorite podcast player.