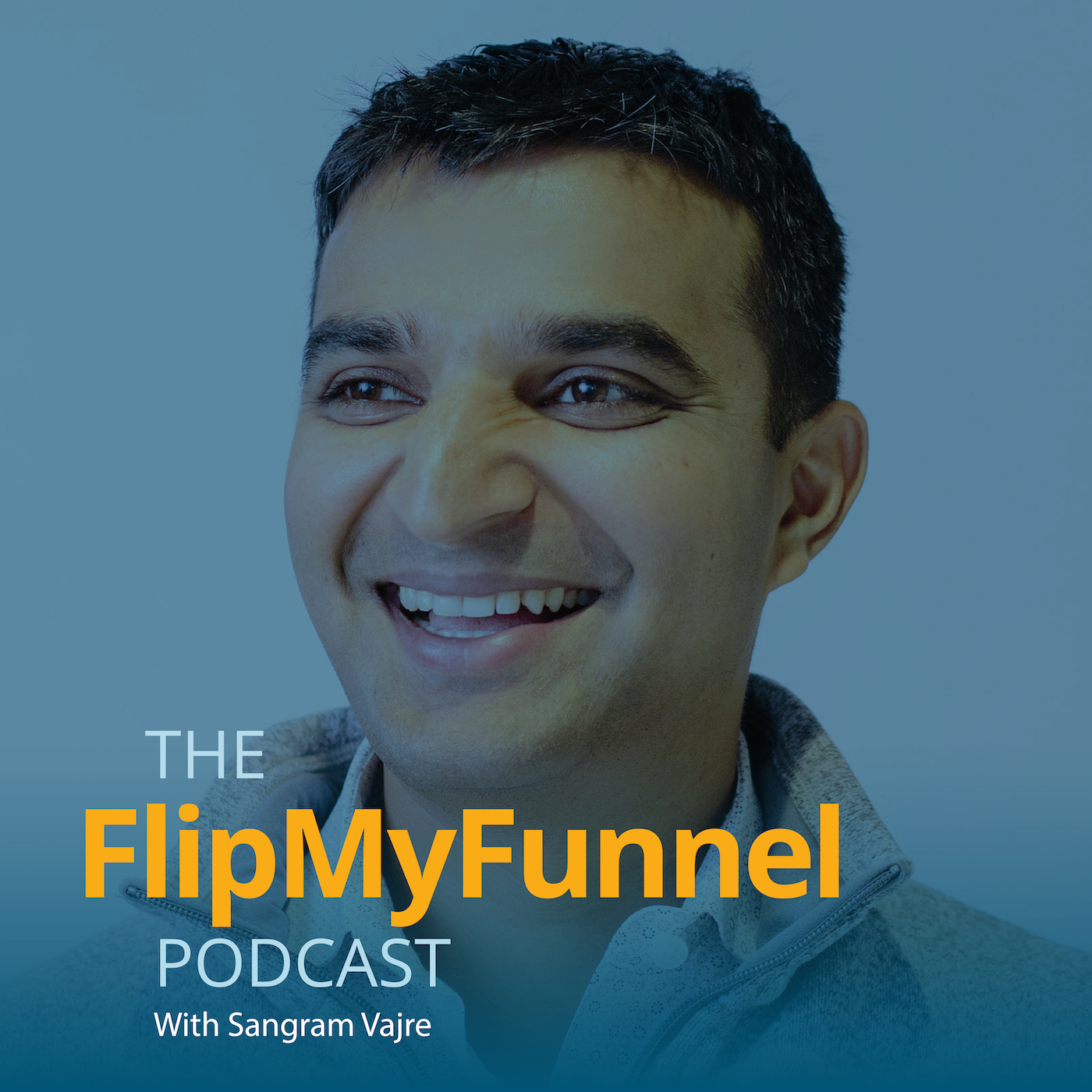 Episode 685  |  30:08 min
690. Changes in Marketing Under COVID-19
Episode 685  |  30:08 min  |  09.08.2020
690. Changes in Marketing Under COVID-19
This is a podcast episode titled, 690. Changes in Marketing Under COVID-19. The summary for this episode is: <p><span style="font-weight: 400;">There's a pandemic raging.</span></p> <p><span style="font-weight: 400;">Events are being canceled left and right. </span></p> <p><span style="font-weight: 400;">So, what do you do in a time like this? </span></p> <p><span style="font-weight: 400;">Step up your ABM game!</span></p> <p><span style="font-weight: 400;">That's what Dan Englebretson, Co-Founder and Head of Client Services at Khronos, did when their biggest event of the year got canceled. </span></p> <p><span style="font-weight: 400;">He came on the show to share his story and dig deep into how account-based methodology is working for Khronos.</span></p> <p class="p1">----------</p> <p class="p1">Join me for weekly special LinkedInLive sessions where I interview your favorite guests like Pat Lencioni, Seth Godin, Whitney Johnson, and Kim Scott — LIVE.</p> <p class="p1">Here's the one-click invite: <a href= "https://evt.mx/mSGV4Ka8"><span class= "s1">https://evt.mx/mSGV4Ka8</span></a></p>
There's a pandemic raging.
Events are being canceled left and right. 
So, what do you do in a time like this? 
Step up your ABM game!
That's what Dan Englebretson, Co-Founder and Head of Client Services at Khronos, did when their biggest event of the year got canceled. 
He came on the show to share his story and dig deep into how account-based methodology is working for Khronos.
----------
Join me for weekly special LinkedInLive sessions where I interview your favorite guests like Pat Lencioni, Seth Godin, Whitney Johnson, and Kim Scott — LIVE.
Here's the one-click invite: https://evt.mx/mSGV4Ka8