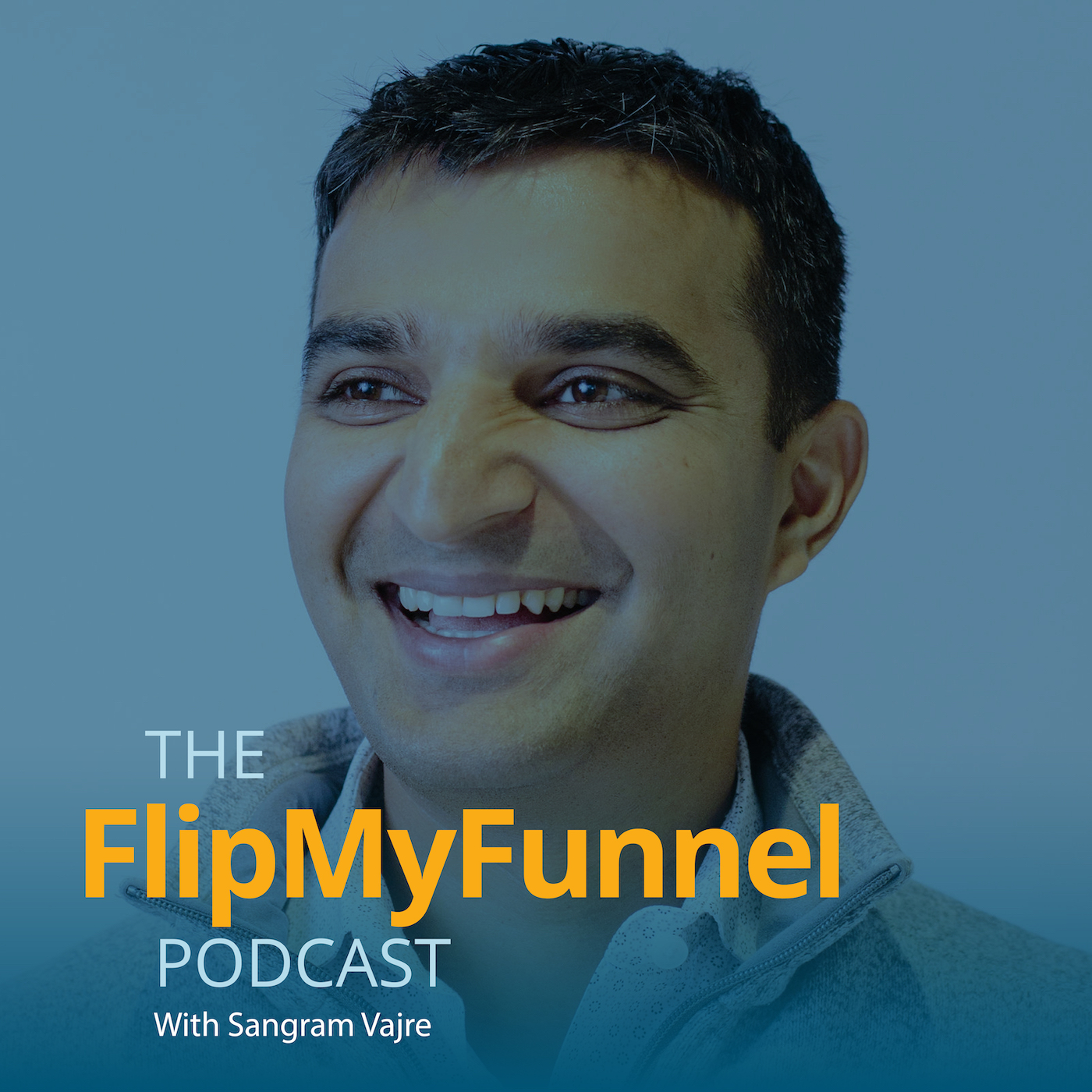 Episode 970  |  31:40 min
970: Uncovering the Dark Funnel For Marketing Gain
Episode 970  |  31:40 min  |  10.21.2021
970: Uncovering the Dark Funnel For Marketing Gain
This is a podcast episode titled, 970: Uncovering the Dark Funnel For Marketing Gain. The summary for this episode is: <p>The move to digital has changed the marketing function and has created gaps that marketers need to be aware of. Without a firm understanding of how to capture the initial attention of the customer, you're leaving revenue on the table.&nbsp;</p><p><br></p><p><a href="https://www.linkedin.com/in/chris-walker-41597028/" rel="noopener noreferrer" target="_blank">Chris Walker</a>, CEO at <a href="https://www.linkedin.com/company/refine-labs/" rel="noopener noreferrer" target="_blank">Refine Labs</a>, discusses these gaps and his new framework to uncover the dark funnel.</p><p><br></p><p>Chris covers:</p><p><br></p><ul><li>Acknowledging the gaps&nbsp;</li><li>Developing a new framework for marketing</li><li>Audience questions &amp; answers</li></ul><p><br></p><p><em>This is a #FlipMyFunnel podcast. Check us out </em><a href="https://itunes.apple.com/us/podcast/156-how-to-break-out-sales-obscurity-by-leveraging/id1155097337?i=1000417280289&amp;mt=2" rel="noopener noreferrer" target="_blank"><em>on Apple Podcasts</em></a><em>, </em><a href="https://open.spotify.com/show/6eUjrycMz5QTHHW6nee2Ao" rel="noopener noreferrer" target="_blank"><em>Spotify</em></a><em>, or </em><a href="https://flipmyfunnel.com/podcast/" rel="noopener noreferrer" target="_blank"><em>here</em></a><em>.</em></p><p><em>Listening on a desktop &amp; can't see the links? Just search for Flip My Funnel in your favorite podcast player.</em></p><p><br></p><p><br></p>
The move to digital has changed the marketing function and has created gaps that marketers need to be aware of. Without a firm understanding of how to capture the initial attention of the customer, you're leaving revenue on the table. 
Chris Walker, CEO at Refine Labs, discusses these gaps and his new framework to uncover the dark funnel.
Chris covers:
Acknowledging the gaps 
Developing a new framework for marketing
Audience questions & answers
This is a #FlipMyFunnel podcast. Check us out on Apple Podcasts, Spotify, or here.
Listening on a desktop & can't see the links? Just search for Flip My Funnel in your favorite podcast player.