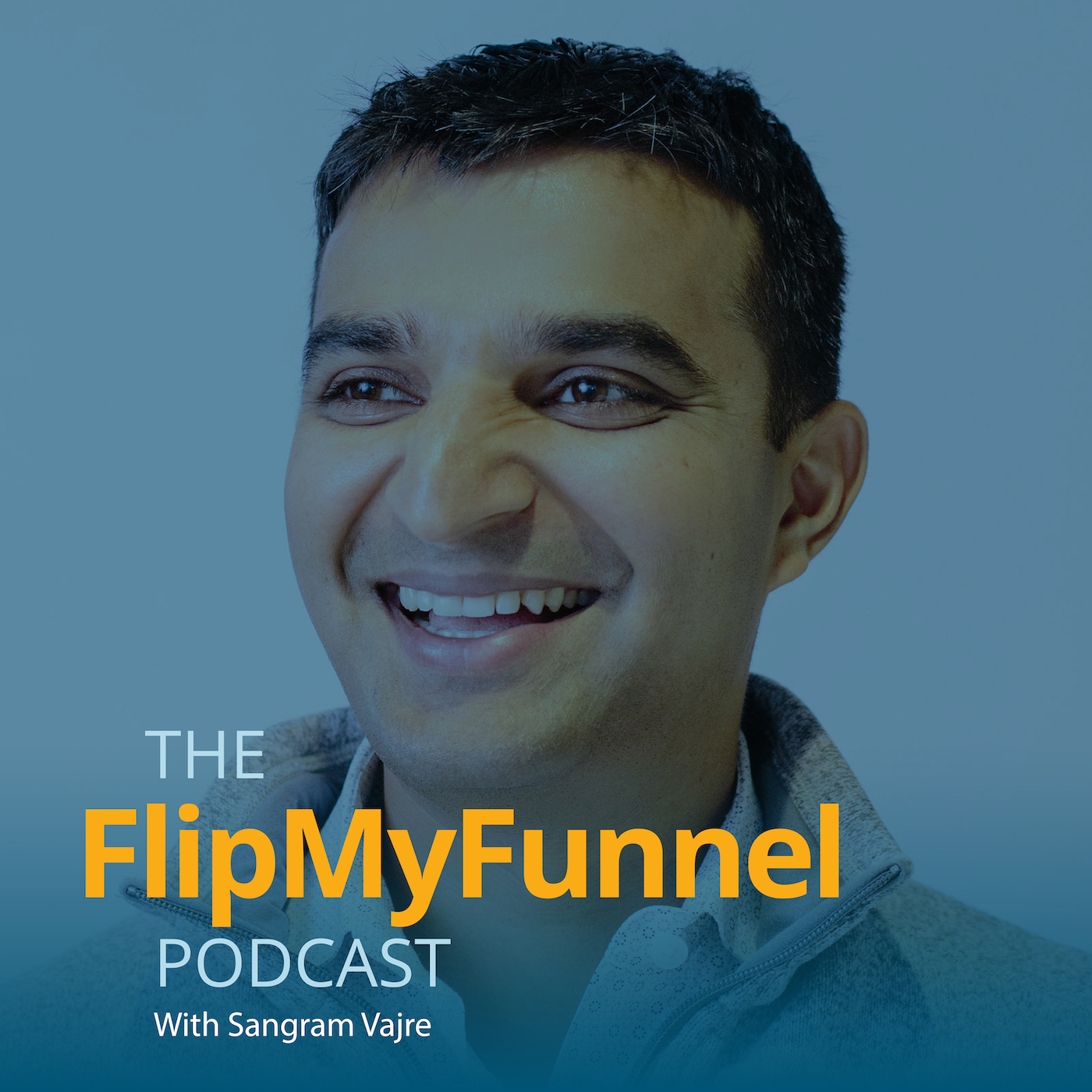 Episode 322  |  19:02 min
324: How Do You Earn the Right to Do Business with Your Prospects? w/ Michael McCunney
Episode 322  |  19:02 min  |  08.27.2019
324: How Do You Earn the Right to Do Business with Your Prospects? w/ Michael McCunney
This is a podcast episode titled, 324: How Do You Earn the Right to Do Business with Your Prospects? w/ Michael McCunney. The summary for this episode is: <p><span style="font-weight: 400;">Think always of your prospect's challenges, not your solution.</span></p> <p><span style="font-weight: 400;">If you want to see a company that's learned how to put their prospects' challenges first, listen to today's episode of the</span> <a href= "https://itunes.apple.com/us/podcast/flipmyfunnel-podcast/id1155097337?mt=2"> <span style="font-weight: 400;">Flip My Funnel</span></a> <span style="font-weight: 400;">podcast. We spoke with</span> <a href="https://www.linkedin.com/in/mccunney"><span style= "font-weight: 400;">Michael McCunney</span></a><span style= "font-weight: 400;">, Vice President, Marketing at</span> <a href= "https://www.revenueanalytics.com/"><span style= "font-weight: 400;">Revenue Analytics</span></a><span style= "font-weight: 400;">.</span></p> <p><span style="font-weight: 400;">Michael and I talked about why marketers need to speak their prospect's pain and sometimes tell them no, we can't help you.</span></p> <p><span style="font-weight: 400;">Also join us for Michael's challenge, on Twitter</span> <a href= "https://twitter.com/sangramvajre"><span style= "font-weight: 400;">@Sangram</span></a> <span style= "font-weight: 400;">with the hashtag #DistillMarketing and give us your distilled value proposition in less than 100 characters.</span></p> <p><span style="font-weight: 400;">To learn more about it, listen to this episode. </span></p>
Think always of your prospect's challenges, not your solution.
If you want to see a company that's learned how to put their prospects' challenges first, listen to today's episode of the Flip My Funnel podcast. We spoke with Michael McCunney, Vice President, Marketing at Revenue Analytics.
Michael and I talked about why marketers need to speak their prospect's pain and sometimes tell them no, we can't help you.
Also join us for Michael's challenge, on Twitter @Sangram with the hashtag #DistillMarketing and give us your distilled value proposition in less than 100 characters.
To learn more about it, listen to this episode.