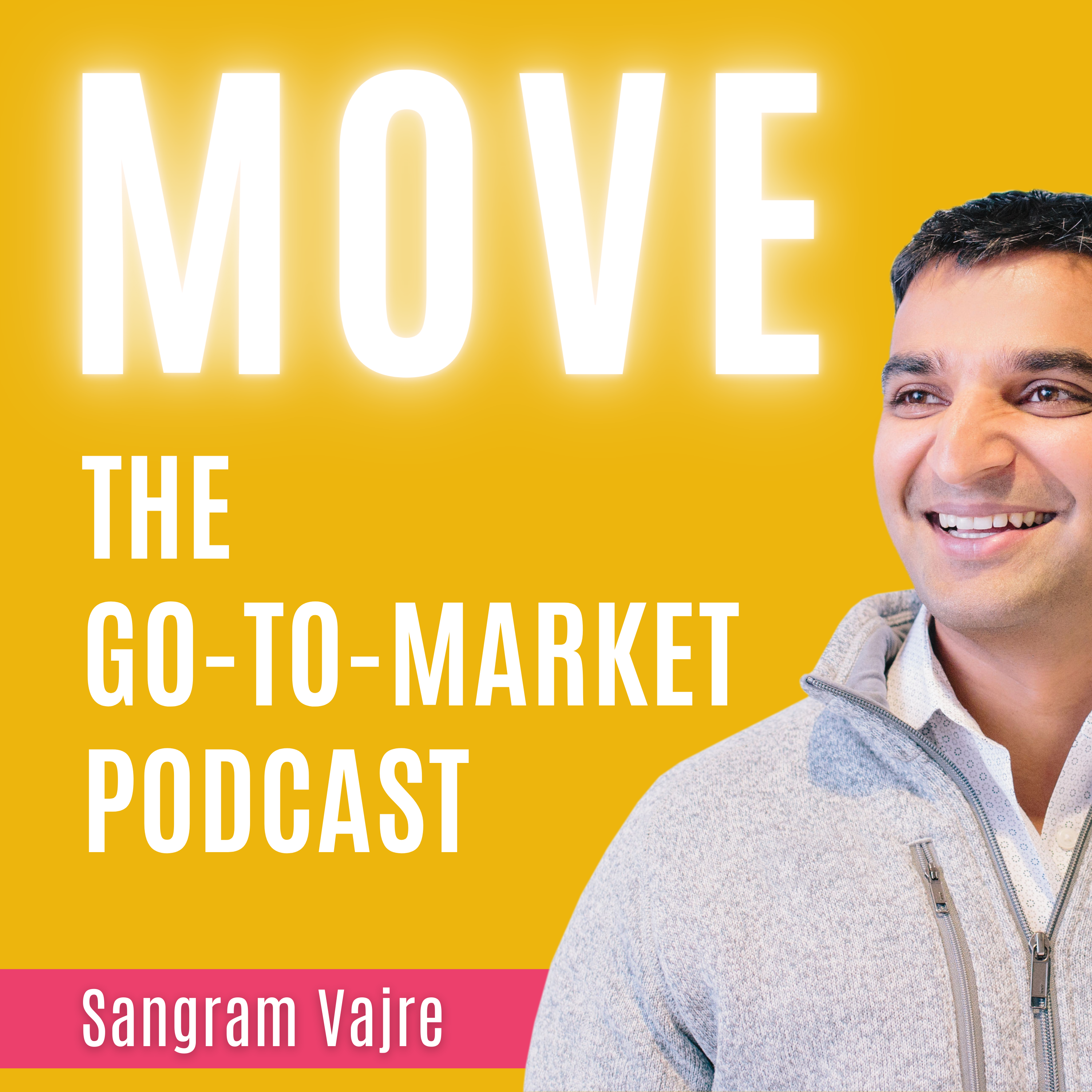 Episode 989  |  35:30 min
989: Creating Value, Connections, & Content With The Talk Show Format
Episode 989  |  35:30 min  |  11.17.2021
989: Creating Value, Connections, & Content With The Talk Show Format
This is a podcast episode titled, 989: Creating Value, Connections, & Content With The Talk Show Format. The summary for this episode is: <p>If you're looking to improve your go-to-market strategy, you have to focus on community. If you have a community you can interact with, you're getting repeat sales, referrals, and qualitative feedback. But how do you achieve this without sending out different interaction points for each piece? By using a talk-show format through the internet's distribution channels.&nbsp;</p><p>We speak with <a href="https://www.linkedin.com/in/pablotheconnector/" rel="noopener noreferrer" target="_blank">Pablo Gonzales</a>, Founder and Chief Executive Connector at <a href="https://www.linkedin.com/company/connect-with-pablo/" rel="noopener noreferrer" target="_blank">Connect With Pablo</a>, about the talk show format and how to create value for your business.&nbsp;</p><p>What we discussed:</p><p><br></p><ul><li>The significance of the talk show format for go-to-market</li><li>The 3 pillars of value, connections, &amp; content</li><li>A personal story about the power of the community</li><li>Audience questions &amp; answers&nbsp;</li></ul><p><br></p><p><em>This is a #FlipMyFunnel podcast. Check us out </em><a href="https://itunes.apple.com/us/podcast/156-how-to-break-out-sales-obscurity-by-leveraging/id1155097337?i=1000417280289&amp;mt=2" rel="noopener noreferrer" target="_blank"><em>on Apple Podcasts</em></a><em>, </em><a href="https://open.spotify.com/show/6eUjrycMz5QTHHW6nee2Ao" rel="noopener noreferrer" target="_blank"><em>Spotify</em></a><em>, or </em><a href="https://flipmyfunnel.com/podcast/" rel="noopener noreferrer" target="_blank"><em>here</em></a><em>.</em></p><p><em>Listening on a desktop &amp; can't see the links? Just search for Flip My Funnel in your favorite podcast player.</em></p><p><br></p><p><br></p>
If you're looking to improve your go-to-market strategy, you have to focus on community. If you have a community you can interact with, you're getting repeat sales, referrals, and qualitative feedback. But how do you achieve this without sending out different interaction points for each piece? By using a talk-show format through the internet's distribution channels. 
We speak with Pablo Gonzales, Founder and Chief Executive Connector at Connect With Pablo, about the talk show format and how to create value for your business. 
What we discussed:
The significance of the talk show format for go-to-market
The 3 pillars of value, connections, & content
A personal story about the power of the community
Audience questions & answers 
This is a #FlipMyFunnel podcast. Check us out on Apple Podcasts, Spotify, or here.
Listening on a desktop & can't see the links? Just search for Flip My Funnel in your favorite podcast player.