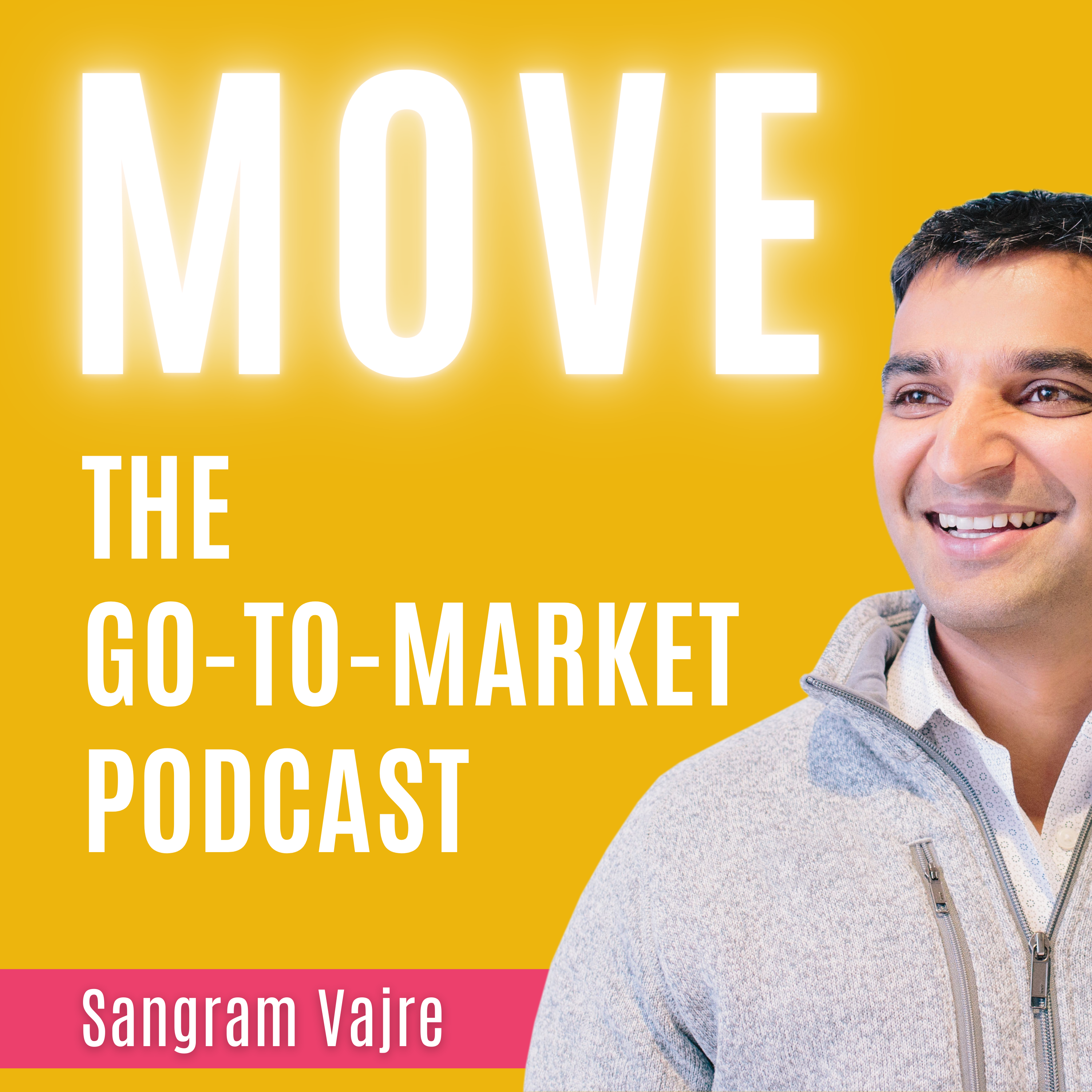 Episode 986  |  20:17 min
986: Bringing Sales, Marketing, & Design Together
Episode 986  |  20:17 min  |  11.12.2021
986: Bringing Sales, Marketing, & Design Together
This is a podcast episode titled, 986: Bringing Sales, Marketing, & Design Together. The summary for this episode is: <p>When you think of the needs of sales &amp; marketing, design probably isn't the first thing that comes to mind. Despite this, design is everywhere: It's visual problem solving. It's a business strategy. It's a way to position your voice in the market.&nbsp;</p><p>In this #onehero episode, we speak with <a href="https://www.linkedin.com/in/shannel-wheeler/" rel="noopener noreferrer" target="_blank">Shannel Wheeler</a>, Founder of <a href="https://awesomedesignacademy.com/" rel="noopener noreferrer" target="_blank">Awesome Design Academy</a>, about everything design and its role in business.&nbsp;</p><p>What we discussed:</p><p><br></p><ul><li>Why sales &amp; marketing needs design</li><li>Design's role in brand consistency&nbsp;</li><li>Design's trust &amp; credibility&nbsp;</li></ul><p><br></p><p>Check out these additional resources mentioned during the episode:</p><p><br></p><ul><li><a href="https://www.amazon.com/Shannel-Wheeler-Awesome-Design-Paperback/dp/B00SB1UDAC" rel="noopener noreferrer" target="_blank">Awesome Design: 25 Things You Should Know Before Becoming a Graphic Designer by Shannel Wheeler</a></li><li><a href="https://www.amazon.com/Design-Insight-Questions-Authentically-Designers/dp/1979310572" rel="noopener noreferrer" target="_blank">Design Insights by Shannel Wheeler&nbsp;</a></li></ul><p><br></p><p><em>This is a #FlipMyFunnel podcast. Check us out </em><a href="https://itunes.apple.com/us/podcast/156-how-to-break-out-sales-obscurity-by-leveraging/id1155097337?i=1000417280289&amp;mt=2" rel="noopener noreferrer" target="_blank"><em>on Apple Podcasts</em></a><em>, </em><a href="https://open.spotify.com/show/6eUjrycMz5QTHHW6nee2Ao" rel="noopener noreferrer" target="_blank"><em>Spotify</em></a><em>, or </em><a href="https://flipmyfunnel.com/podcast/" rel="noopener noreferrer" target="_blank"><em>here</em></a><em>.</em></p><p><em>Listening on a desktop &amp; can't see the links? Just search for Flip My Funnel in your favorite podcast player.</em></p><p><br></p><p><br></p>
When you think of the needs of sales & marketing, design probably isn't the first thing that comes to mind. Despite this, design is everywhere: It's visual problem solving. It's a business strategy. It's a way to position your voice in the market. 
In this #onehero episode, we speak with Shannel Wheeler, Founder of Awesome Design Academy, about everything design and its role in business. 
What we discussed:
Why sales & marketing needs design
Design's role in brand consistency 
Design's trust & credibility 
Check out these additional resources mentioned during the episode:
This is a #FlipMyFunnel podcast. Check us out on Apple Podcasts, Spotify, or here.
Listening on a desktop & can't see the links? Just search for Flip My Funnel in your favorite podcast player.