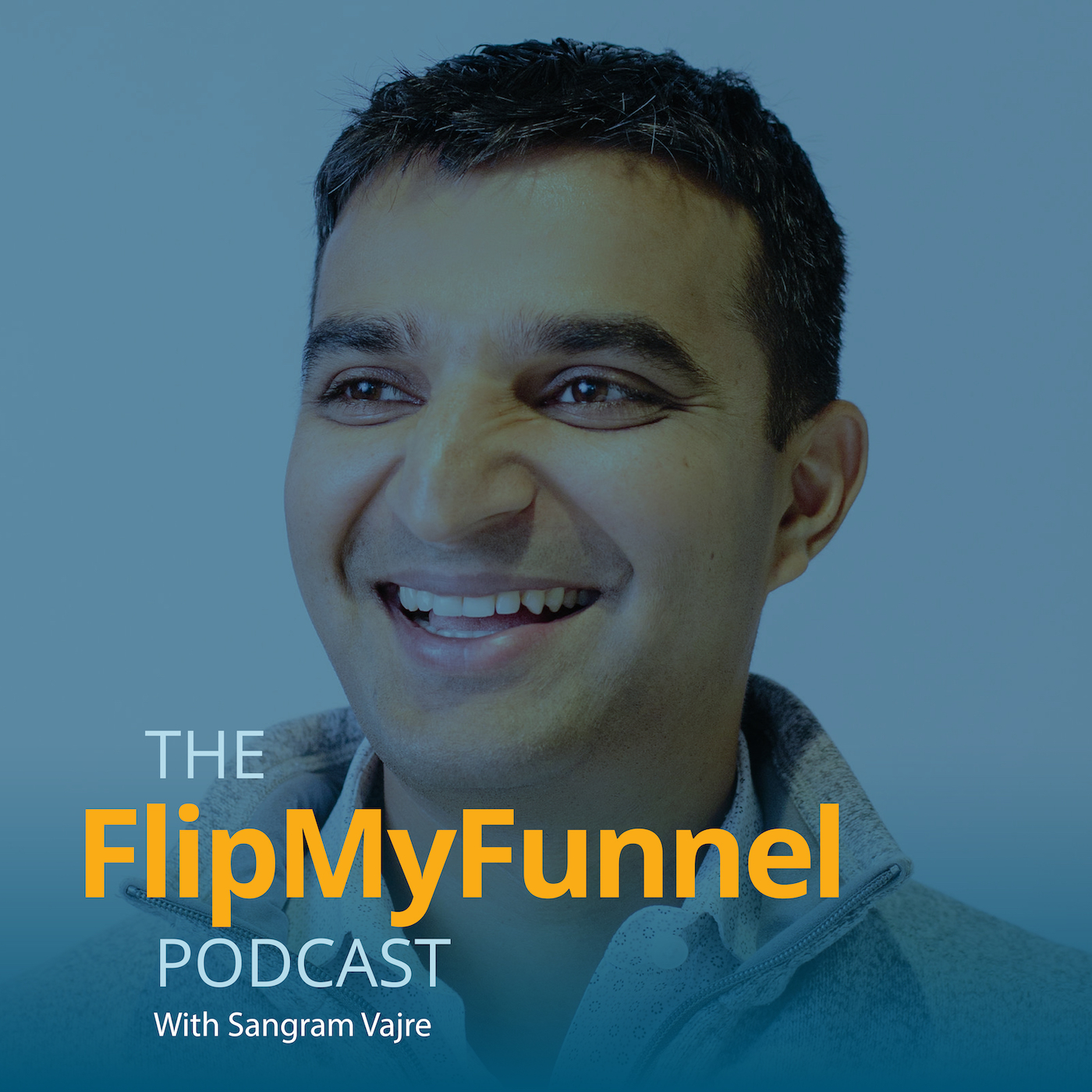 Episode 454  |  32:54 min
456: Having the Conversation About Mental Health Awareness and Assistance w/ James Buckley
Episode 454  |  32:54 min  |  11.04.2019
456: Having the Conversation About Mental Health Awareness and Assistance w/ James Buckley
This is a podcast episode titled, 456: Having the Conversation About Mental Health Awareness and Assistance w/ James Buckley. The summary for this episode is: <p><span style="font-weight: 400;">You don't get a nickname like "Saywhatsales" unless you're speaking some truth.  That's easier said than done in a tough sales environment, but it seems even more difficult when we begin navigating the tough conversations around mental health.</span></p> <p> </p> <p><span style="font-weight: 400;">In today's episode of the Flip My Funnel podcast</span> <a href= "https://www.linkedin.com/in/jamessaywhatsalesbuckley/"><span style="font-weight: 400;"> James "Saywhatsales" Buckley</span></a><span style= "font-weight: 400;">, Business Development Manager at</span> <a href="https://www.ringlead.com/"><span style= "font-weight: 400;">Ringlead</span></a> <span style= "font-weight: 400;">and Brand Ambassador for</span> <a href= "https://www.uncrushed.org/content-hub"><span style= "font-weight: 400;">UNCrushed</span></a> <span style= "font-weight: 400;">joined me on the show to step a little outside of our normal lane.</span></p> <p> </p> <p><span style="font-weight: 400;">Mental health is a factor that affects everyone.  What are we doing both personally and corporately to address these issues in ourselves and those who work around us every day?</span></p> <p> </p> <p><span style="font-weight: 400;">Today, we tackle that tough conversation.</span></p> <p> </p> <p><span style="font-weight: 400;">Call me crazy but here's what I am doing - Text ABMisB2B to 33777 to receive a copy of Sangram's newest book.</span></p> <p> </p> <p><span style="font-weight: 400;">This is gift to YOU as a listener for a limited time! All I ask is for a review of the book on Amazon when you are done reading. Deal?</span></p>
You don't get a nickname like "Saywhatsales" unless you're speaking some truth.  That's easier said than done in a tough sales environment, but it seems even more difficult when we begin navigating the tough conversations around mental health.
In today's episode of the Flip My Funnel podcast James "Saywhatsales" Buckley, Business Development Manager at Ringlead and Brand Ambassador for UNCrushed joined me on the show to step a little outside of our normal lane.
Mental health is a factor that affects everyone.  What are we doing both personally and corporately to address these issues in ourselves and those who work around us every day?
Today, we tackle that tough conversation.
Call me crazy but here's what I am doing - Text ABMisB2B to 33777 to receive a copy of Sangram's newest book.
This is gift to YOU as a listener for a limited time! All I ask is for a review of the book on Amazon when you are done reading. Deal?