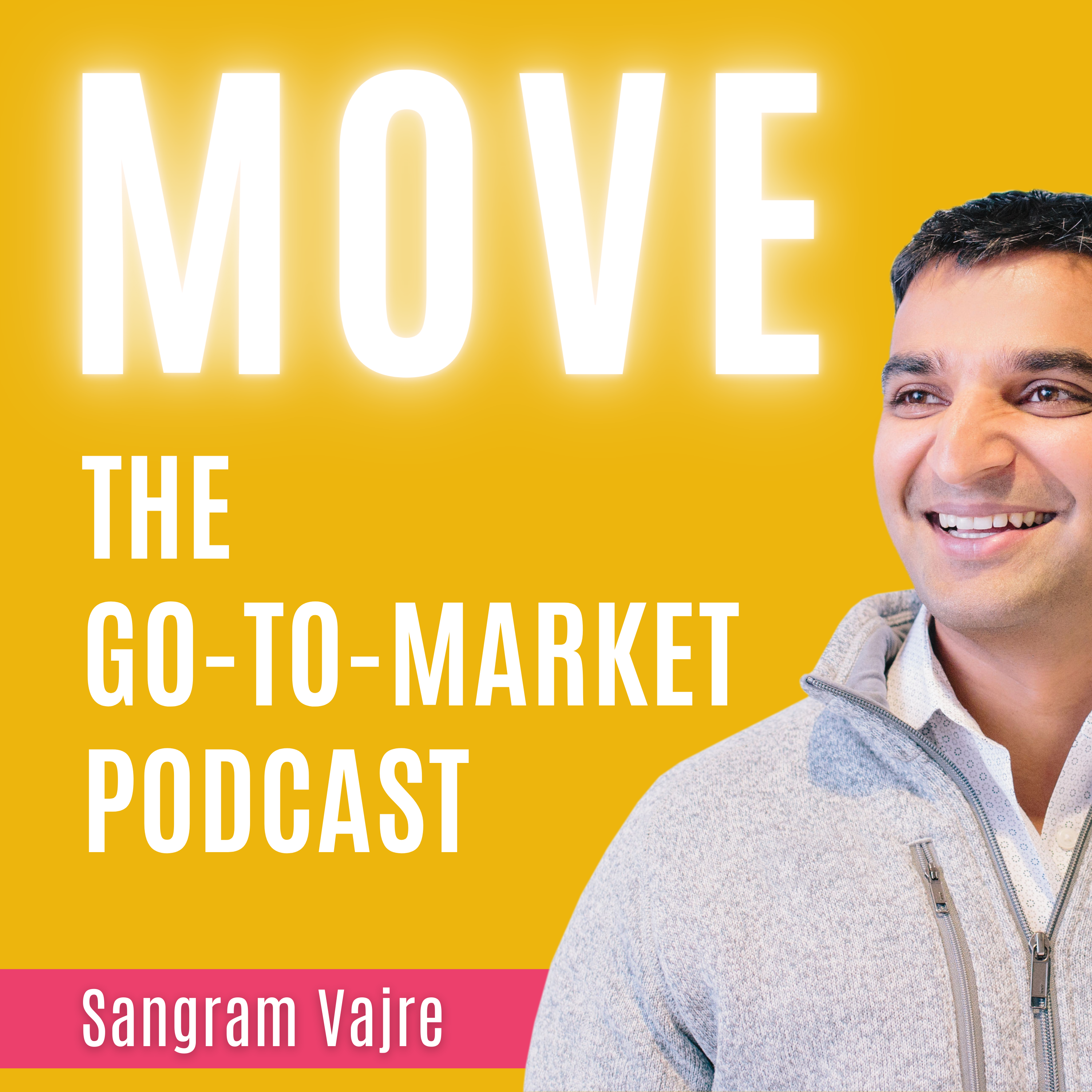 Episode 939  |  28:20 min
939: Finding Your Best Customers w/ Predictive Orchestration
Episode 939  |  28:20 min  |  09.08.2021
939: Finding Your Best Customers w/ Predictive Orchestration
This is a podcast episode titled, 939: Finding Your Best Customers w/ Predictive Orchestration. The summary for this episode is: <p>What if I said you have a hidden funnel of buyers under your radar — the ones doing research before ever reaching out to you? Now what if I said there's an automated solution to identifying those leads? That's what our guest today is here to talk about.</p><p><br></p><p>We speak with <a href="https://www.linkedin.com/in/andrewmahr/" rel="noopener noreferrer" target="_blank">Andrew Mahr</a>, Chief Customer Officer at <a href="https://www.linkedin.com/company/triblio/" rel="noopener noreferrer" target="_blank">Triblio</a>, about predictive orchestration — what it means and how it can help unmask potential customers with marketing campaigns before they ever reach out.</p><p><br></p><p>Andrew covers:</p><p><br></p><ul><li>Understanding predictive orchestration&nbsp;</li><li>A discussion w/ Rich Whittington</li><li>Takeaways for the audience</li></ul><p><br></p><p>Check out this additional resource mentioned in the episode:</p><ul><li><a href="https://triblio.com/b2bsmx/" rel="noopener noreferrer" target="_blank">triblio.com/b2bsmx/</a></li></ul><p><br></p><p><em>This is a #FlipMyFunnel podcast. Check us out </em><a href="https://itunes.apple.com/us/podcast/156-how-to-break-out-sales-obscurity-by-leveraging/id1155097337?i=1000417280289&amp;mt=2" rel="noopener noreferrer" target="_blank"><em>on Apple Podcasts</em></a><em>, </em><a href="https://open.spotify.com/show/6eUjrycMz5QTHHW6nee2Ao" rel="noopener noreferrer" target="_blank"><em>Spotify</em></a><em>, or </em><a href="https://flipmyfunnel.com/podcast/" rel="noopener noreferrer" target="_blank"><em>here</em></a><em>.</em></p><p><em>Listening on a desktop &amp; can't see the links? Just search for Flip My Funnel in your favorite podcast player.</em></p><p><br></p><p><br></p>
What if I said you have a hidden funnel of buyers under your radar — the ones doing research before ever reaching out to you? Now what if I said there's an automated solution to identifying those leads? That's what our guest today is here to talk about.
We speak with Andrew Mahr, Chief Customer Officer at Triblio, about predictive orchestration — what it means and how it can help unmask potential customers with marketing campaigns before they ever reach out.
Andrew covers:
Understanding predictive orchestration 
A discussion w/ Rich Whittington
Takeaways for the audience
Check out this additional resource mentioned in the episode:
This is a #FlipMyFunnel podcast. Check us out on Apple Podcasts, Spotify, or here.
Listening on a desktop & can't see the links? Just search for Flip My Funnel in your favorite podcast player.