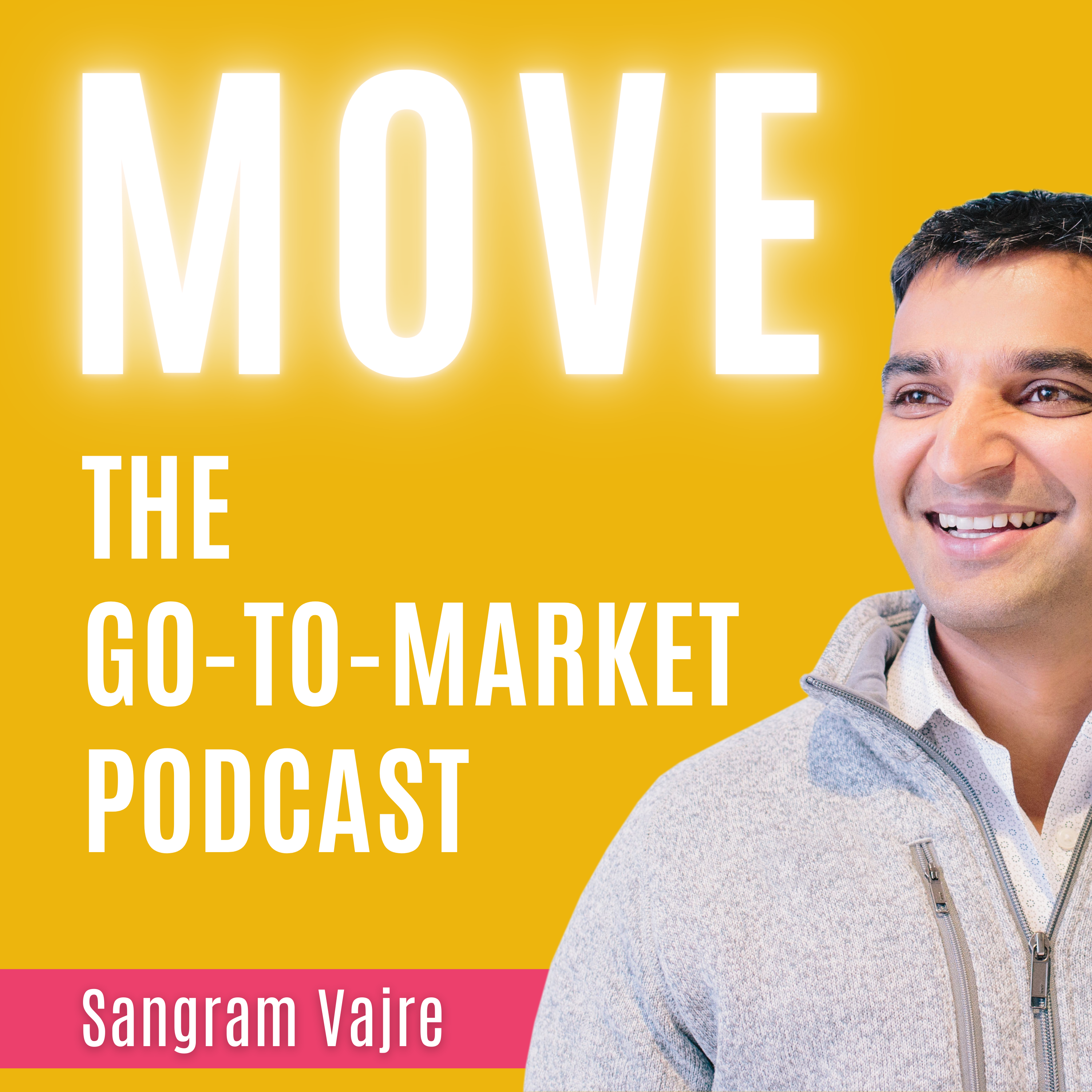 Episode 947  |  47:45 min
947: How To Switch To a Demand Unit Waterfall
Episode 947  |  47:45 min  |  09.20.2021
947: How To Switch To a Demand Unit Waterfall
This is a podcast episode titled, 947: How To Switch To a Demand Unit Waterfall. The summary for this episode is: <p>Switching from a traditional demand waterfall to a demand unit waterfall comes with its fair share of challenges. Reaching out to the community for additional support is a good way to ease the transition — allowing activation of the entire buying committee within target accounts.</p><p><br></p><p>Joining the show from <a href="https://www.linkedin.com/company/bazaarvoice/" rel="noopener noreferrer" target="_blank">Bazaarvoice</a>, <a href="https://www.linkedin.com/in/jennifer-leaver/" rel="noopener noreferrer" target="_blank">Jen Leaver</a>, Senior Global ABM Manager, and <a href="https://www.linkedin.com/in/katemhahn/" rel="noopener noreferrer" target="_blank">Kate Hahn</a>, Director of Global Demand Generation and Retention, discuss current challenges and how to solve them.</p><p><br></p><p>In this episode:</p><p><br></p><ul><li>Challenges of moving into a demand unit waterfall</li><li>Listing out marketing problems to address</li><li>Discussing audience solutions</li></ul><p><br></p><p><em>This is a #FlipMyFunnel podcast. Check us out </em><a href="https://itunes.apple.com/us/podcast/156-how-to-break-out-sales-obscurity-by-leveraging/id1155097337?i=1000417280289&amp;mt=2" rel="noopener noreferrer" target="_blank"><em>on Apple Podcasts</em></a><em>, </em><a href="https://open.spotify.com/show/6eUjrycMz5QTHHW6nee2Ao" rel="noopener noreferrer" target="_blank"><em>Spotify</em></a><em>, or </em><a href="https://flipmyfunnel.com/podcast/" rel="noopener noreferrer" target="_blank"><em>here</em></a><em>.</em></p><p><em>Listening on a desktop &amp; can't see the links? Just search for Flip My Funnel in your favorite podcast player.</em></p><p><br></p><p><br></p>
Switching from a traditional demand waterfall to a demand unit waterfall comes with its fair share of challenges. Reaching out to the community for additional support is a good way to ease the transition — allowing activation of the entire buying committee within target accounts.
Joining the show from Bazaarvoice, Jen Leaver, Senior Global ABM Manager, and Kate Hahn, Director of Global Demand Generation and Retention, discuss current challenges and how to solve them.
In this episode:
Challenges of moving into a demand unit waterfall
Listing out marketing problems to address
Discussing audience solutions
This is a #FlipMyFunnel podcast. Check us out on Apple Podcasts, Spotify, or here.
Listening on a desktop & can't see the links? Just search for Flip My Funnel in your favorite podcast player.