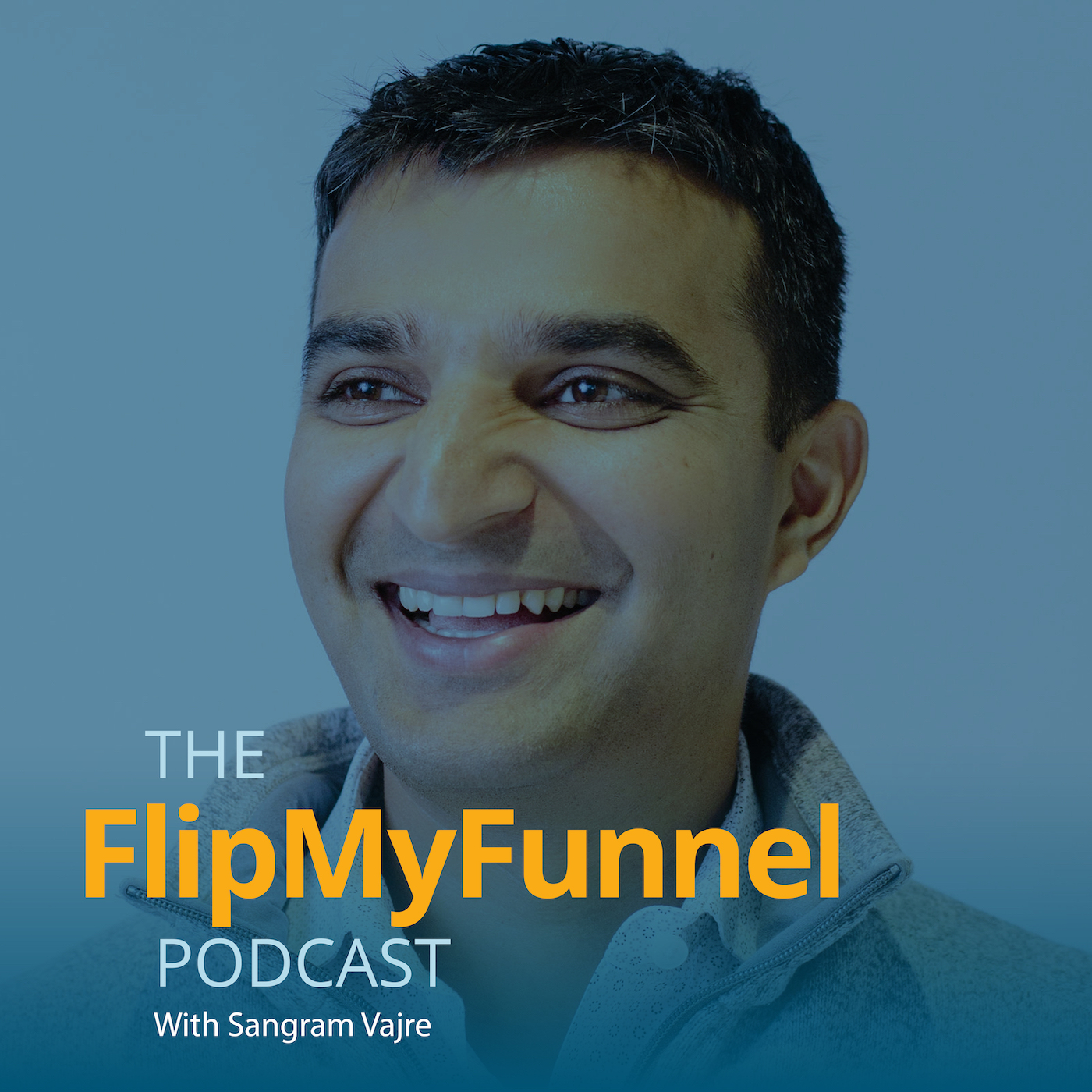 Episode 319  |  31:27 min
321: What You Can Learn from Non-Profits w/ Trent Ricker
Episode 319  |  31:27 min  |  08.27.2019
321: What You Can Learn from Non-Profits w/ Trent Ricker
This is a podcast episode titled, 321: What You Can Learn from Non-Profits w/ Trent Ricker. The summary for this episode is: <p><span style="font-weight: 400;">For today's episode of the</span> <a href= "https://itunes.apple.com/us/podcast/flipmyfunnel-podcast/id1155097337?mt=2"> <span style="font-weight: 400;">Flip My Funnel</span></a> <span style="font-weight: 400;">podcast, we spoke with</span> <a href="https://www.linkedin.com/in/trentricker/"><span style= "font-weight: 400;">Trent Ricker</span></a><span style= "font-weight: 400;">,</span> <span style="font-weight: 400;">CEO and President of</span> <a href= "https://www.pursuant.com/"><span style= "font-weight: 400;">Pursuant Group</span></a><span style= "font-weight: 400;">.</span></p> <p><span style="font-weight: 400;">Trent and I talked about how to Flip the Funnel on nonprofit fundraising.</span></p> <p><span style="font-weight: 400;">While nonprofits have passion, they often lack expertise in modern best practices such as data-driven strategies, integrated fundraising, donor analytics, insights, and experience.</span></p> <p><span style="font-weight: 400;">Your experience creating and tracking buyer personas through your sales funnel could help a nonprofit get more small donations from individual donors (B2C) or big donations from large entities (B2B).</span></p> <h3><strong>Here's what we're unpacking today:</strong></h3> <ul style="list-style-type: circle;"> <li style="font-weight: 400;"><span style="font-weight: 400;">Fun Fact: Fairways to Heaven</span></li> <li style="font-weight: 400;"><span style= "font-weight: 400;">Storytelling Lessons from Pixar</span></li> <li style="font-weight: 400;"><span style="font-weight: 400;">What Pursuant Does</span></li> <li style="font-weight: 400;"><span style="font-weight: 400;">The Two Types of Nonprofits</span></li> <li style="font-weight: 400;"><span style= "font-weight: 400;">Flipping the Funnel on Nonprofits</span></li> <li style="font-weight: 400;"><span style= "font-weight: 400;">Sangram's Summary</span></li> <li style="font-weight: 400;"><span style= "font-weight: 400;">Trent's Challenge</span></li> </ul>
For today's episode of the Flip My Funnel podcast, we spoke with Trent Ricker, CEO and President of Pursuant Group.
Trent and I talked about how to Flip the Funnel on nonprofit fundraising.
While nonprofits have passion, they often lack expertise in modern best practices such as data-driven strategies, integrated fundraising, donor analytics, insights, and experience.
Your experience creating and tracking buyer personas through your sales funnel could help a nonprofit get more small donations from individual donors (B2C) or big donations from large entities (B2B).
Here's what we're unpacking today:
Fun Fact: Fairways to Heaven

Storytelling Lessons from Pixar

What Pursuant Does

The Two Types of Nonprofits

Flipping the Funnel on Nonprofits

Sangram's Summary

Trent's Challenge