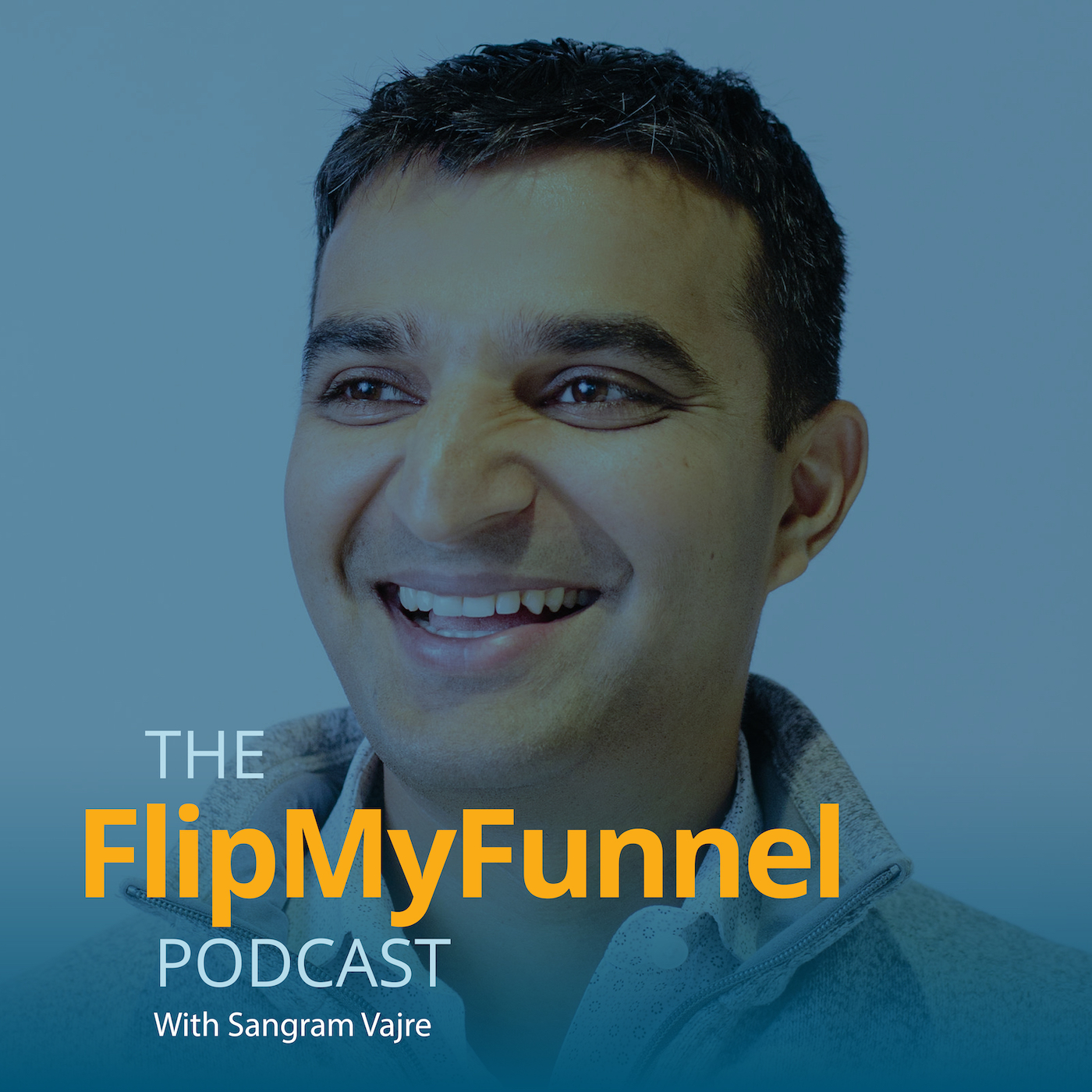 Episode 231  |  15:47 min
231: 3 Ways to Challenge Your Marketing Team to Drive the Only Metric That Matters w/ Karen Steele
Episode 231  |  15:47 min  |  08.27.2019
231: 3 Ways to Challenge Your Marketing Team to Drive the Only Metric That Matters w/ Karen Steele
This is a podcast episode titled, 231: 3 Ways to Challenge Your Marketing Team to Drive the Only Metric That Matters w/ Karen Steele. The summary for this episode is: <p><span style="font-weight: 400;">Everyone owns revenue. It's not sales job, it's</span> <em><span style= "font-weight: 400;">our</span></em> <span style= "font-weight: 400;">job. The silos of organizations have to be destroyed in order for us all to get back to the one thing that drives our business: revenue growth.</span></p> <p><span style="font-weight: 400;">Partnering with the entire organization to create #OneTeam driven toward one goal, regardless of your department, is every leader's responsibility, says Karen Steele, CMO at LeanData.</span></p> <p><span style="font-weight: 400;">Karen's seen it all in her incredibly B2B marketing career: she's rallied marketing teams to drive company growth as a senior executive at Marketo, VMware, Informatica, and Xactly.</span></p> <p><span style="font-weight: 400;">Before these, she worked at Next. (Yeah,</span> <em><span style= "font-weight: 400;">that</span></em> <span style= "font-weight: 400;">Next, with</span> <em><span style= "font-weight: 400;">that</span></em> <span style= "font-weight: 400;">guy, Steve Jobs.)</span></p> <p><span style="font-weight: 400;">Karen delivered a powerful message at the</span> <a href= "https://flipmyfunnel.com/2018-flipmyfunnel-conference/" target= "_blank" rel="noopener"><span style= "font-weight: 400;">#FlipMyFunnel conference</span></a><span style= "font-weight: 400;">, and we captured the entire thing on our</span> <a href="https://flipmyfunnel.com/podcast/" target= "_blank" rel="noopener"><span style= "font-weight: 400;">#FlipMyFunnel podcast</span></a><span style= "font-weight: 400;">.</span></p>
Everyone owns revenue. It's not sales job, it's our job. The silos of organizations have to be destroyed in order for us all to get back to the one thing that drives our business: revenue growth.
Partnering with the entire organization to create #OneTeam driven toward one goal, regardless of your department, is every leader's responsibility, says Karen Steele, CMO at LeanData.
Karen's seen it all in her incredibly B2B marketing career: she's rallied marketing teams to drive company growth as a senior executive at Marketo, VMware, Informatica, and Xactly.
Before these, she worked at Next. (Yeah, that Next, with that guy, Steve Jobs.)
Karen delivered a powerful message at the #FlipMyFunnel conference, and we captured the entire thing on our #FlipMyFunnel podcast.