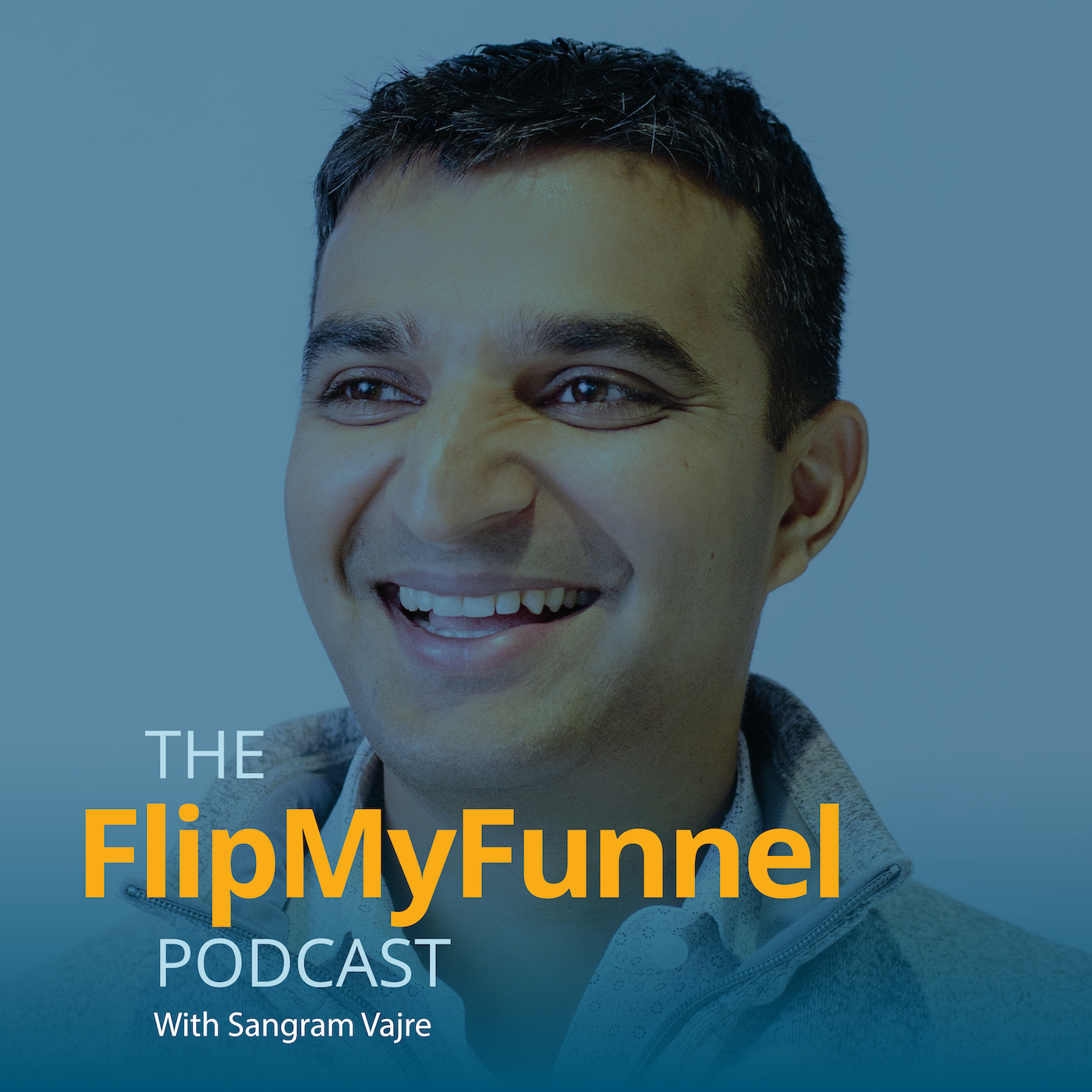 Episode 460  |  33:26 min
462: Side Hustles, Entrepreneurship, & Marriage w/ Kayla Levin
Episode 460  |  33:26 min  |  11.04.2019
462: Side Hustles, Entrepreneurship, & Marriage w/ Kayla Levin
This is a podcast episode titled, 462: Side Hustles, Entrepreneurship, & Marriage w/ Kayla Levin. The summary for this episode is: <p><span style="font-weight: 400;">How do you provide your target audience with the most value?</span></p> <p> </p> <p><span style="font-weight: 400;">By not trying to be everything to everyone. By creating a personalized experience. By making them happy to give you their money for something they're excited they can buy.</span></p> <p> </p> <p><span style="font-weight: 400;">Maybe by working with your spouse.</span></p> <p> </p> <p><span style="font-weight: 400;">On his podcast</span> <a href= "https://podcasts.apple.com/us/podcast/digital-marketing-life-with-noah-omri-levin/id1405852451"> <span style="font-weight: 400;">Digital Marketing Life</span></a><span style="font-weight: 400;">,</span> <a href= "https://www.linkedin.com/in/noahomrilevin/"><span style= "font-weight: 400;">Noah Omri Levin</span></a> <span style= "font-weight: 400;">interviews life coach, entrepreneur, podcast host,</span> <a href="https://firstyearmarried.com/"><span style= "font-weight: 400;">First Year Married</span></a> <span style= "font-weight: 400;">founder and CEO (and his wife),</span> <a href= "https://www.linkedin.com/in/kaylalevin/"><span style= "font-weight: 400;">Kayla Levin</span></a><span style= "font-weight: 400;">.</span></p> <p> </p> <p><span style="font-weight: 400;">On this #TakeOverTuesday, they cover:</span></p> <p> </p> <ul> <li style="font-weight: 400;"><span style= "font-weight: 400;">Finding a micro niche</span></li> <li style="font-weight: 400;"><span style= "font-weight: 400;">Working with your spouse</span></li> <li style="font-weight: 400;"><span style= "font-weight: 400;">Balancing multiple side hustles (and kids)</span></li> </ul> <p><br /> <em><span style="font-weight: 400;">To listen to this episode and more like it, you can subscribe to #FlipMyFunnel on</span></em> <a href= "https://podcasts.apple.com/us/podcast/flipmyfunnel-podcast/id1155097337?mt=2"> <em><span style="font-weight: 400;">Apple Podcasts</span></em></a> <em><span style="font-weight: 400;">or</span></em> <a href= "https://flipmyfunnel.com/podcast/"><em><span style= "font-weight: 400;">tune in on our website</span></em></a><em><span style= "font-weight: 400;">.</span></em></p> <p> </p> <div class= "product-hero-desc product-hero-desc--spacer-bottom-large"> <p dir="ltr" data-test-bidi="">Call me crazy but here's what I am doing - Text ABMisB2B to 33777 to receive a copy of Sangram's newest book.</p> <p dir="ltr" data-test-bidi="">This is gift to YOU as a listener for a limited time! All I ask is for a review of the book on Amazon when you are done reading. Deal?</p> </div>
How do you provide your target audience with the most value?
By not trying to be everything to everyone. By creating a personalized experience. By making them happy to give you their money for something they're excited they can buy.
Maybe by working with your spouse.
On his podcast Digital Marketing Life, Noah Omri Levin interviews life coach, entrepreneur, podcast host, First Year Married founder and CEO (and his wife), Kayla Levin.
On this #TakeOverTuesday, they cover:
Finding a micro niche

Working with your spouse

Balancing multiple side hustles (and kids)

To listen to this episode and more like it, you can subscribe to #FlipMyFunnel on Apple Podcasts or tune in on our website.
Call me crazy but here's what I am doing - Text ABMisB2B to 33777 to receive a copy of Sangram's newest book.
This is gift to YOU as a listener for a limited time! All I ask is for a review of the book on Amazon when you are done reading. Deal?