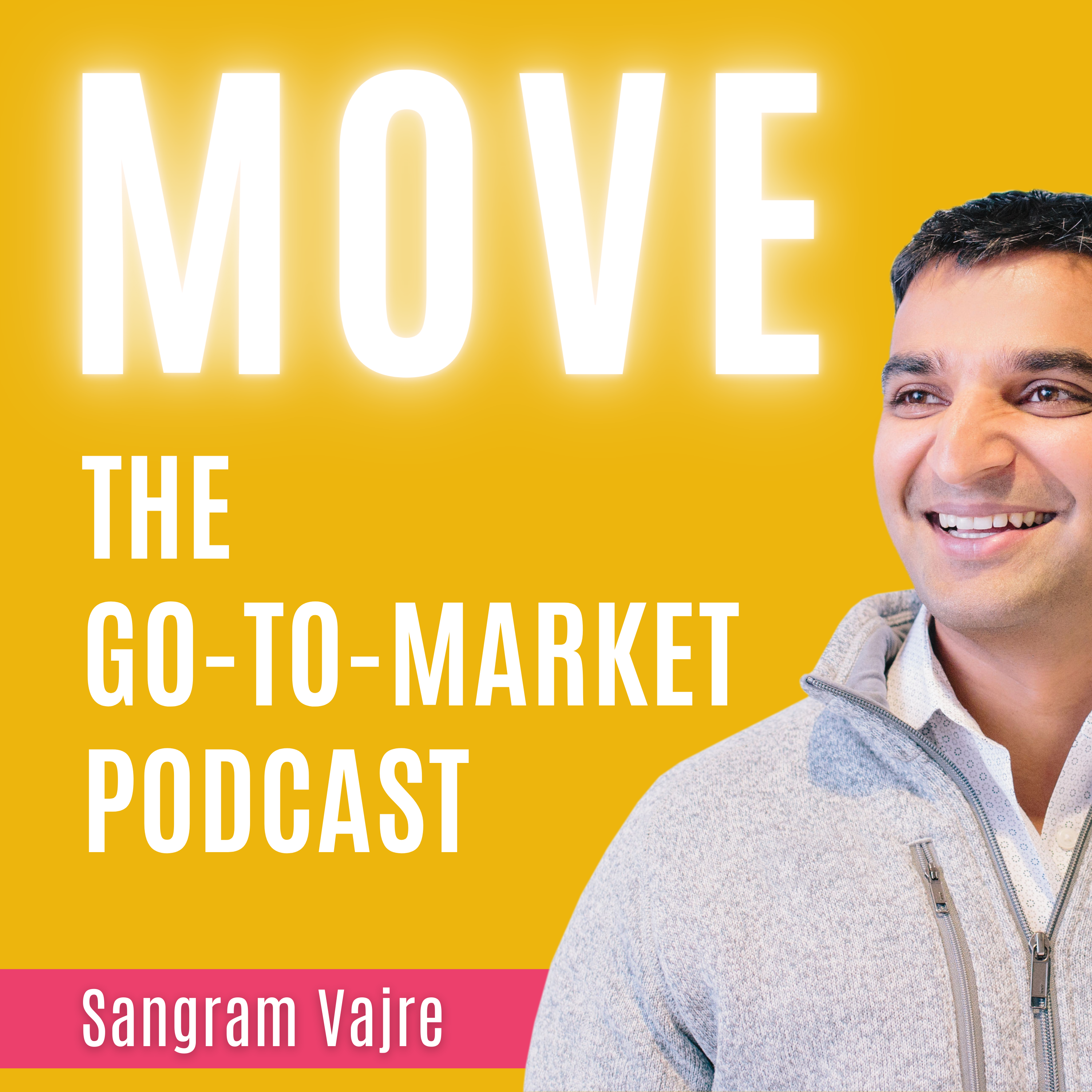 Episode 984  |  55:15 min
984: A Deep Dive Into Understanding Intent Data & Its Applications
Episode 984  |  55:15 min  |  11.10.2021
984: A Deep Dive Into Understanding Intent Data & Its Applications
This is a podcast episode titled, 984: A Deep Dive Into Understanding Intent Data & Its Applications. The summary for this episode is: <p>You've probably heard about intent data before, but might not know just how beneficial it can be to an organization when you have a firm understanding of all its use cases. To understand the full scope of what intent data can do, we've brought on a team of experts to each share their experiences.</p><p>Members of this roundtable discussion include:</p><ul><li><a href="https://www.linkedin.com/in/mccunney/" rel="noopener noreferrer" target="_blank">Michael McCunney</a>, Vice President, Marketing at <a href="https://www.linkedin.com/company/revenue-analytics-inc-/" rel="noopener noreferrer" target="_blank">Revenue Analytics, Inc.</a></li><li><a href="https://www.linkedin.com/in/lisasharapata/" rel="noopener noreferrer" target="_blank">Lisa Sharapata</a>, CMO at <a href="https://www.linkedin.com/company/boostup-ai/" rel="noopener noreferrer" target="_blank">BoostUp.ai</a></li><li><a href="https://www.linkedin.com/in/jrgilbert1/" rel="noopener noreferrer" target="_blank">James Gilbert</a>, Head of Marketing at <a href="https://www.linkedin.com/company/crmnext/" rel="noopener noreferrer" target="_blank">CRMNEXT</a></li><li><a href="https://www.linkedin.com/in/millieliuresnick/" rel="noopener noreferrer" target="_blank">Millie Resnick</a>, Vice President Product Marketing at <a href="https://www.linkedin.com/company/bomboradata/" rel="noopener noreferrer" target="_blank">Bombora</a></li><li><a href="https://www.linkedin.com/in/kerrycunningham/" rel="noopener noreferrer" target="_blank">Kerry Cunningham</a>, Product Marketing at <a href="https://www.linkedin.com/company/6sense/" rel="noopener noreferrer" target="_blank">6sense</a></li><li><a href="https://www.linkedin.com/in/robinizsak/" rel="noopener noreferrer" target="_blank">Robin Izsak-Tseng</a>, VP of Revenue Marketing at <a href="https://www.linkedin.com/company/g2dotcom/" rel="noopener noreferrer" target="_blank">G2</a></li></ul><p>What we discussed:</p><p><br></p><ul><li>A deep dive into understanding intent</li><li>Breaking down different types of data</li><li>How intent data can help an organization</li><li>Gathering evidence that a prospect is in-market</li><li>Mapping intent data in order to operationalize it</li></ul><p><br></p><p><em>This is a #FlipMyFunnel podcast. Check us out </em><a href="https://itunes.apple.com/us/podcast/156-how-to-break-out-sales-obscurity-by-leveraging/id1155097337?i=1000417280289&amp;mt=2" rel="noopener noreferrer" target="_blank"><em>on Apple Podcasts</em></a><em>, </em><a href="https://open.spotify.com/show/6eUjrycMz5QTHHW6nee2Ao" rel="noopener noreferrer" target="_blank"><em>Spotify</em></a><em>, or </em><a href="https://flipmyfunnel.com/podcast/" rel="noopener noreferrer" target="_blank"><em>here</em></a><em>.</em></p><p><em>Listening on a desktop &amp; can't see the links? Just search for Flip My Funnel in your favorite podcast player.</em></p><p><br></p><p><br></p>
You've probably heard about intent data before, but might not know just how beneficial it can be to an organization when you have a firm understanding of all its use cases. To understand the full scope of what intent data can do, we've brought on a team of experts to each share their experiences.
Members of this roundtable discussion include:
What we discussed:
A deep dive into understanding intent
Breaking down different types of data
How intent data can help an organization
Gathering evidence that a prospect is in-market
Mapping intent data in order to operationalize it
This is a #FlipMyFunnel podcast. Check us out on Apple Podcasts, Spotify, or here.
Listening on a desktop & can't see the links? Just search for Flip My Funnel in your favorite podcast player.