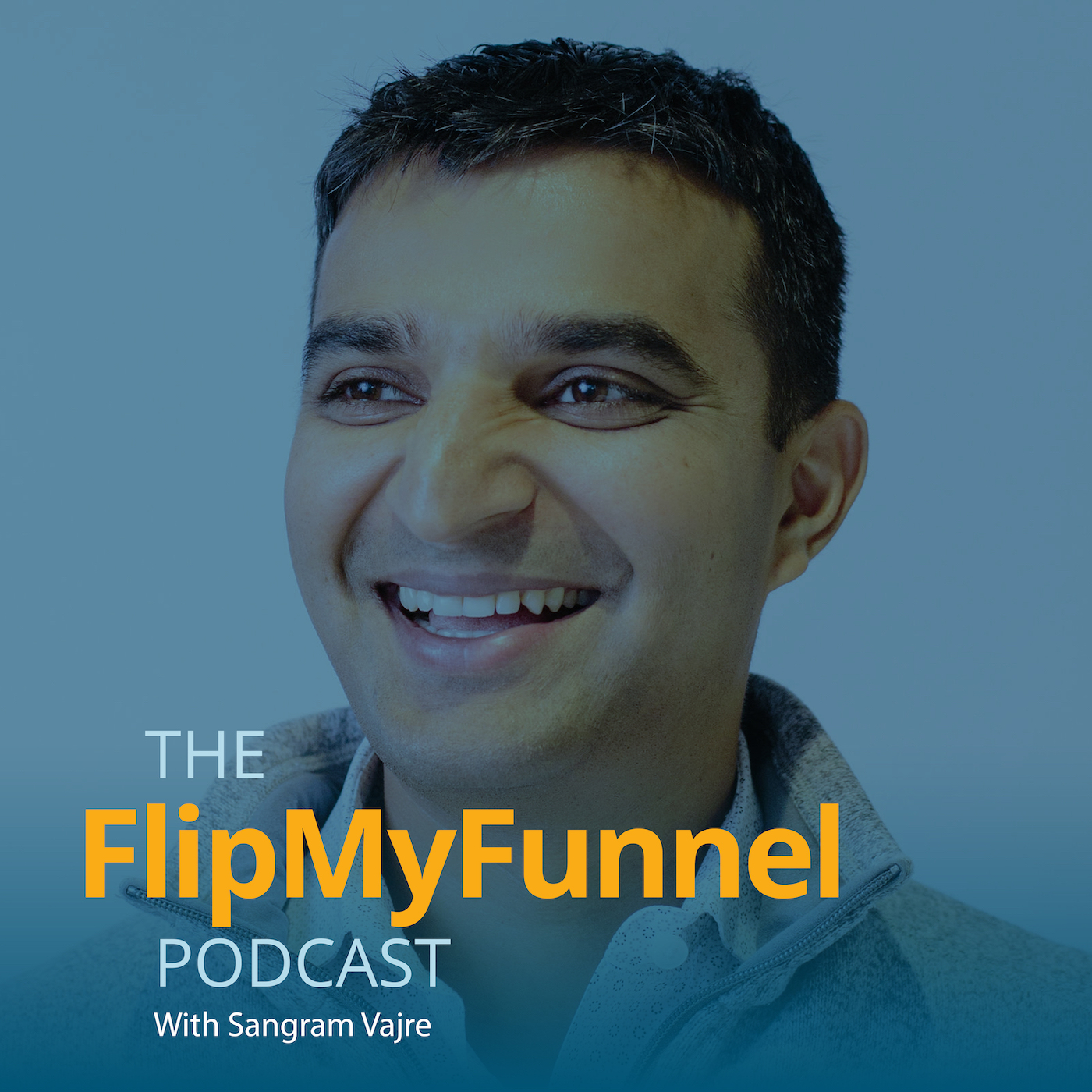 Episode 439  |  23:10 min
441: How the Most Successful People & Companies in the World Communicate w/ Nancy Duarte
Episode 439  |  23:10 min  |  11.04.2019
441: How the Most Successful People & Companies in the World Communicate w/ Nancy Duarte
This is a podcast episode titled, 441: How the Most Successful People & Companies in the World Communicate w/ Nancy Duarte. The summary for this episode is: <p><span style="font-weight: 400;">Public speaking scares a lot of people. But, to be a leader in your industry, you will most likely need to spearhead that fear.</span></p> <p><span style="font-weight: 400;">Once you're able to overcome any public speaking anxieties (practicing helps), you should focus on becoming the most effective communicator possible.</span></p> <p><a href="https://www.linkedin.com/in/nancyduarte/"><span style= "font-weight: 400;">Nancy Duarte</span></a><span style= "font-weight: 400;">, Principal at</span> <a href= "https://www.duarte.com/"><span style="font-weight: 400;">Duarte, Inc.</span></a> <span style="font-weight: 400;">and author of the recently released</span> <a href= "https://www.amazon.com/DataStory-Explain-Inspire-Action-Through/dp/1940858984"> <em><span style= "font-weight: 400;">DataStory</span></em></a><span style= "font-weight: 400;">, helps us navigate the public communication waters in this episode.</span></p> <p><span style="font-weight: 400;">We cover:</span></p> <ul> <li style="font-weight: 400;"><span style= "font-weight: 400;">Learning from the best speakers in history</span></li> <li style="font-weight: 400;"><span style= "font-weight: 400;">Building up and releasing tension in your presentation</span></li> <li style="font-weight: 400;"><span style="font-weight: 400;">Using data to deliver a powerful call-to-action</span></li> </ul> <p><span style="font-weight: 400;">Resources mentioned in this episode:</span></p> <ul> <li style="font-weight: 400;"><em><a href= "https://www.amazon.com/DataStory-Explain-Inspire-Action-Through/dp/1940858984"> <span style="font-weight: 400;">DataStory</span></a></em></li> <li style="font-weight: 400;"><a href= "https://www.amazon.com/slide-ology-Science-Creating-Presentations/dp/0596522347"> <span style="font-weight: 400;">slide:ology</span></a></li> <li style="font-weight: 400;"><a href= "https://www.amazon.com/Resonate-Present-Stories-Transform-Audiences/dp/0470632011/ref=pd_lpo_sbs_14_img_0?_encoding=UTF8&psc=1&refRID=ZXK0P5FNG6D3TTFPBWY4"> <span style="font-weight: 400;">Resonate</span></a><a href= "https://www.ted.com/talks/nancy_duarte_the_secret_structure_of_great_talks?language=en"><span style="font-weight: 400;">Nancy Duarte: The Secret Structure of Great Talks (TED talk)</span></a></li> </ul> <p><em><span style="font-weight: 400;">To listen to this episode and many more like it, subscribe to</span></em> <a href= "https://podcasts.apple.com/us/podcast/156-how-to-break-out-sales-obscurity-by-leveraging/id1155097337?i=1000417280289&mt=2"> <em><span style="font-weight: 400;">#FlipMyFunnel on Apple Podcasts</span></em></a><em><span style="font-weight: 400;">. Or,</span></em> <a href= "https://flipmyfunnel.com/podcast/"><em><span style= "font-weight: 400;">listen via our website</span></em></a><em><span style= "font-weight: 400;">.</span></em></p> <div class="def"> <div class="def"> <div class="def"> <p>Call me crazy but here's what I am doing - Text ABMisB2B to 33777 to receive a copy of <a href= "https://www.amazon.com/Abm-Is-B2B/dp/194085895X">Sangram's newest book</a>. This is gift to YOU as a listener for a limited time! All I ask is for a review of the book on Amazon when you are done reading. Deal?</p> </div> </div> </div> <div class="def"> </div>
Public speaking scares a lot of people. But, to be a leader in your industry, you will most likely need to spearhead that fear.
Once you're able to overcome any public speaking anxieties (practicing helps), you should focus on becoming the most effective communicator possible.
Nancy Duarte, Principal at Duarte, Inc. and author of the recently released DataStory, helps us navigate the public communication waters in this episode.
We cover:
Learning from the best speakers in history

Building up and releasing tension in your presentation

Using data to deliver a powerful call-to-action
Resources mentioned in this episode:
To listen to this episode and many more like it, subscribe to #FlipMyFunnel on Apple Podcasts. Or, listen via our website.
Call me crazy but here's what I am doing - Text ABMisB2B to 33777 to receive a copy of Sangram's newest book. This is gift to YOU as a listener for a limited time! All I ask is for a review of the book on Amazon when you are done reading. Deal?