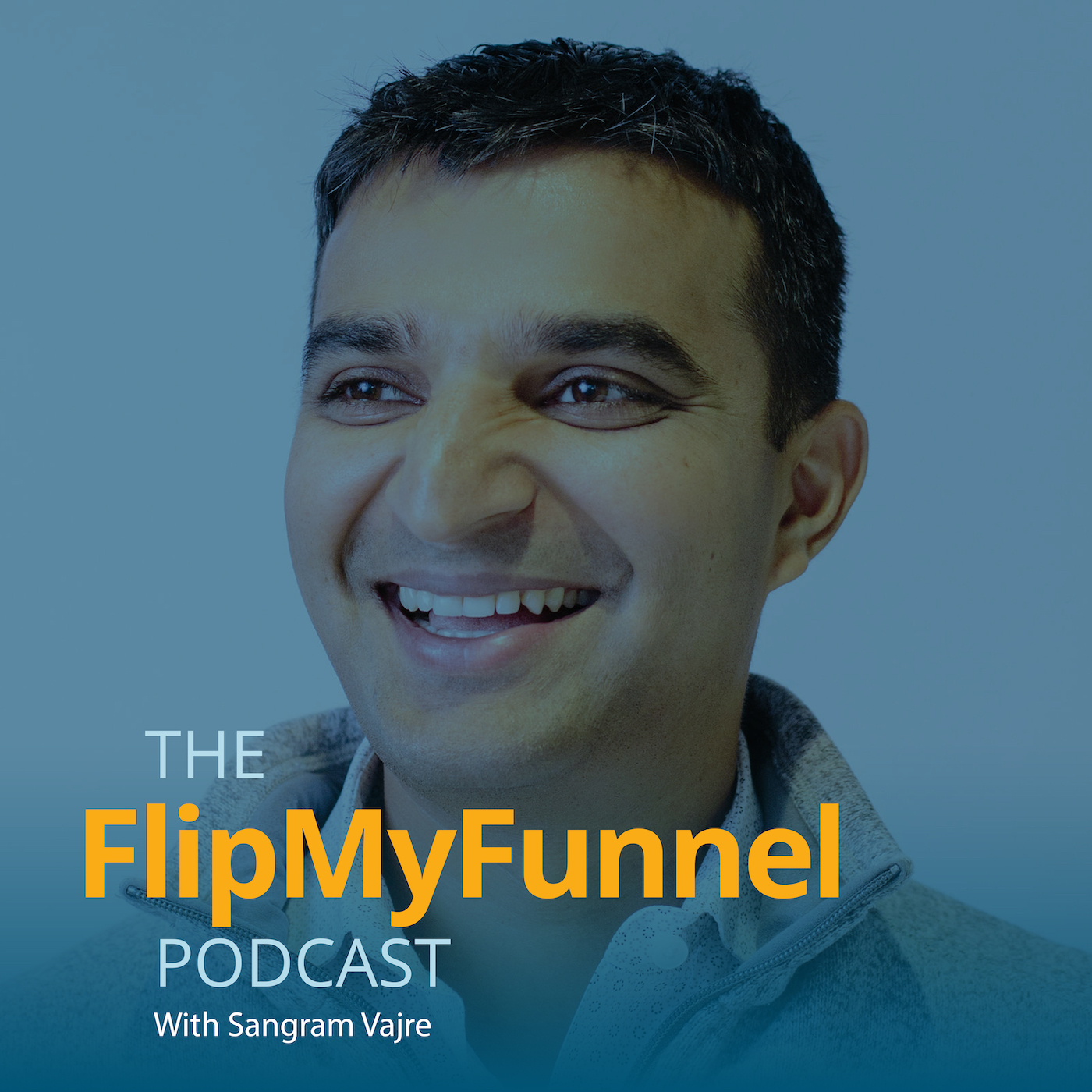 Episode 529  |  32:05 min
533. How to Become an Account-Based Marketing Rock Star
Episode 529  |  32:05 min  |  01.31.2020
533. How to Become an Account-Based Marketing Rock Star
This is a podcast episode titled, 533. How to Become an Account-Based Marketing Rock Star. The summary for this episode is: <p><span style="font-weight: 400;">Q: How do you know when you're an ABM ROCK STAR?</span></p> <p><span style="font-weight: 400;">A: When the lawyers are afraid to stop you because you're making the company too much money.</span></p> <p><span style="font-weight: 400;">This is exactly what happened to</span> <a href= "https://www.linkedin.com/in/danielgday/"><span style= "font-weight: 400;">Daniel G. Day</span></a><span style= "font-weight: 400;">, Director of Account-Based Marketing (ABM) and Market Planning at</span> <a href= "https://www.snowflake.com/"><span style= "font-weight: 400;">Snowflake Computing</span></a><span style= "font-weight: 400;">. Snowflake Computing is a cloud-based data-warehousing startup. </span></p> <p><span style="font-weight: 400;">In this episode of the</span> <a href= "https://itunes.apple.com/us/podcast/flipmyfunnel-podcast/id1155097337?mt=2"> <span style="font-weight: 400;">#FlipMyFunnel podcast</span></a><span style="font-weight: 400;">, he touches on ABM best practices, legal woes, and how the new version of Terminus is a real game changer.</span></p> <p><span style="font-weight: 400;">------</span></p> <p class="p1">Join Sangram's "<a href= "https://www.linkedin.com/pulse/how-focus-most-important-work-your-life-hint-first-90-sangram-vajre/"><span class="s1">Becoming Intentional</span></a>" newsletter for  1 min read on how to lead professionally, grow personally, and live fully. Only available on LinkedIn.</p>
Q: How do you know when you're an ABM ROCK STAR?
A: When the lawyers are afraid to stop you because you're making the company too much money.
This is exactly what happened to Daniel G. Day, Director of Account-Based Marketing (ABM) and Market Planning at Snowflake Computing. Snowflake Computing is a cloud-based data-warehousing startup. 
In this episode of the #FlipMyFunnel podcast, he touches on ABM best practices, legal woes, and how the new version of Terminus is a real game changer.
------
Join Sangram's "Becoming Intentional" newsletter for  1 min read on how to lead professionally, grow personally, and live fully. Only available on LinkedIn.